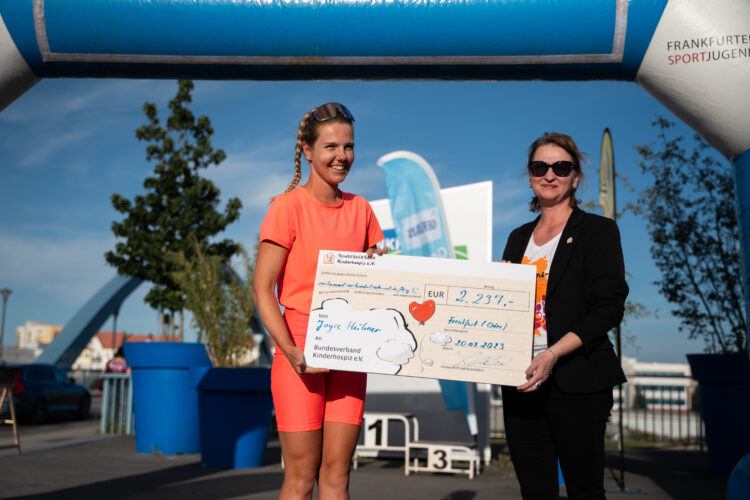 Running & Training
5.200 Kilometers in 140 days
PUMA-athlete Joye Hübner on her remarkable Germany-Tour
September 28, 2023
PUMA-athlete Joye Hübner on her remarkable Germany-Tour
September 28, 2023
PUMA-athlete Joyce Hübner

embarked on an incredible journey, running along the

entire German border in a total of 140 days

. Hübner set an example that leaving our comfort zone can make us achieve incredible things.
Over the course of 120 marathons, covering approximately 5,200 kilometers, Joyce Hübner went through 14 pairs of PUMA running shoes! On Wednesday, Joyce reached her destination, Frankfurt Oder, marking the end of her tour of Germany.
For her final leg, the 35-year-old was joined by 35 fellow runners, making their way from Manschnow to Frankfurt Oder. Her journey started back in early May, spanning 140 days with 20 rest days sprinkled along the route.
Joyce Hübner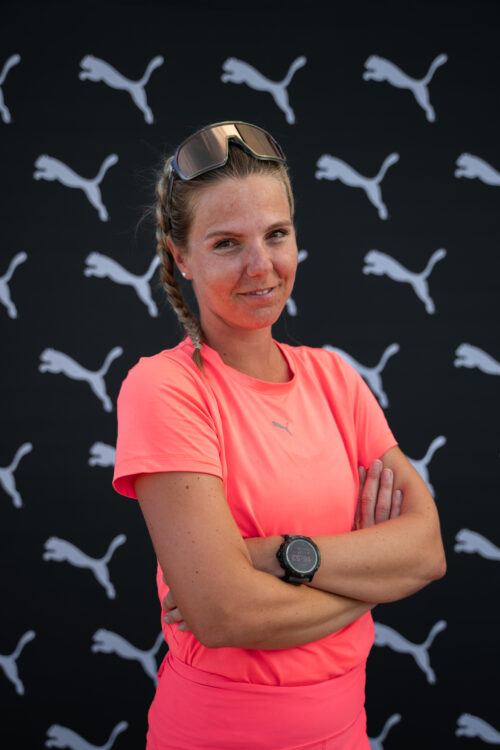 Joyce Hübner aims to inspire others. At the finish line on the city bridge, she was warmly embraced by her supporters and family. Representatives from the city administration, the city sports association, and numerous locals also greeted her and expressed their admiration for this remarkable performance. She stood alone on the symbolic winner's podium, receiving a trophy in recognition of her incredible achievement.
"This is the project of my life. I am beyond grateful for having this opportunity!"
Throughout her journey, she brought her Instagram and TikTok community along with her. demonstrated how pushing one's personal limits could have a profoundly positive and lasting impact on oneself. Joyce Hübner really showed her FOREVER. FASTER. spirit!