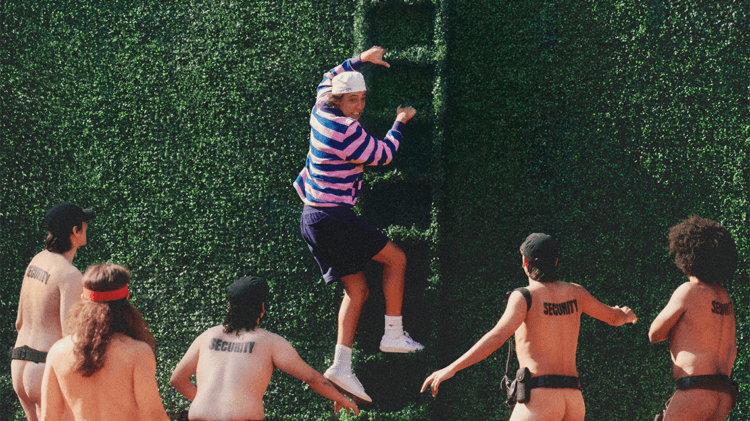 DARE TO UNBARE
PUMA x NOAH announce new iconic collaboration
June 28, 2023
PUMA x NOAH announce new iconic collaboration
June 28, 2023
PUMA and NOAH have joined forces in their new collaboration, reinventing classics and turning heads with their latest campaign where unclothed is the new status quo. The partnership promises to bring a fresh twist to the world of sports and style, paying homage to the iconic style of the 1970s.
At the heart of this first drop of the multi-seasonal partnership lies the revival of the legendary PUMA Star, a silhouette that NOAH is incredibly proud to reintroduce. This limited-release shoe is a nod to the 1970 PUMA Wimbledon, a classic court style that exudes tennis-inspired elegance. Prepare to step into history with this premium leather rendition of the iconic Star.
But it doesn't stop there! The apparel in this collection takes a departure from today's ultra-technical clothing and dives headfirst into NOAH's signature East Coast sports-prep aesthetic. Imagine yourself donning the cotton twill painter cap or slipping into the velour vest – effortlessly capturing that timeless East Coast charm.
The collection also features recycled French Terry crew sweaters, complete with a rugby-style collar and an adjustable drawstring waist. And keep an eye out for the playful Super PUMA graphics adorning the Raglan Longsleeve; they'll transport you back to the golden era of sportswear.
"Noah are true masters of the craft when it comes to reinterpreting classics. Working together to reimagine pieces from PUMA's sporting archive has been an extraordinary opportunity to create something fresh and establish a real creative synergy between our brands– the same can be said for the campaign."
Speaking of the campaign, get ready to be blown away by visuals featuring a topsy-turvey world, where a would-be streaker finds himself clothed in front of a nude audience, causing quite a tantrum during a crucial moment in a tennis superstar's comeback. The scenes have been brought to life by director Brian Billow and photographer Francesco Nazardo.
"We would like people to smile and remember that clothing and footwear choices should be fun"
To celebrate the collaboration, NOAH will be hosting a special event at their flagship store in SoHo on the 29th of June! Prepare to challenge professional ping pong player Wally Green, who will be using the PUMA x NOAH Star sneaker as his paddle. Beat the Star and you could win a limited edition, friends-and-family pair of the PUMA x NOAH Star!