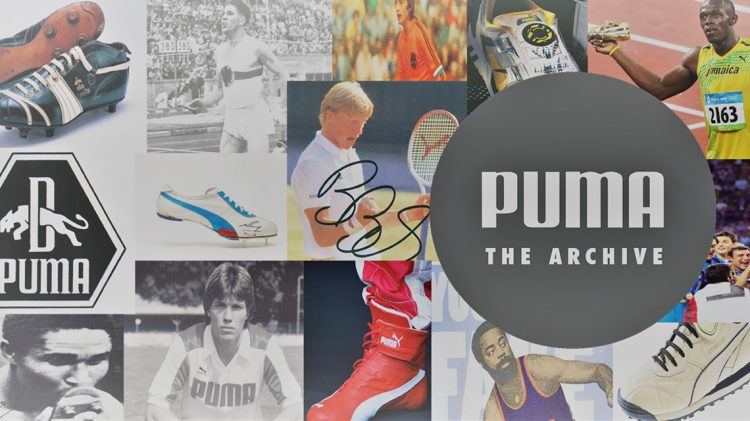 PUMA Archive
Archive Stories
this year
The PUMA Archive in 2020
December 9, 2020
The PUMA Archive in 2020
December 9, 2020
Decades of
sports history and innovation

have been collected in our

PUMA Archive

. This important work, which teaches us about our roots and inspires our future, didn't stop in 2020.

In order to secure the legacy of our brand, our PUMA archive works hard to keep iconic products and insightful anecdotes about our legendary athletes alive. "Mr. PUMA" Helmut Fischer and his team, Katharina Schween and Riccardo Baldassarre, scan and store an extensive collection of shoes, apparel and other unique pieces such as PUMA roller and ice skates. Since our professional makeover in 2017, shoes have been digitalized with a 360° scanner. The database of digitalized shoes and footage serves as a search tool and an instrument for digital long-term archiving and as a pool of ideas for our designers.
2020 in a nutshell
750 shoes were scanned this year
(3500 shoes are scanned all in all; +6000 shoes are yet to be scanned; apparel and accessoires will follow)
1100 new shoes were recorded
The team organised 37 "bridge tours" on the PUMA bridge at the HQ in Herzogenaurach. The bridge acts as our permanent historical exhibit and showcases more than 70 years of history – from the Dassler Brothers to Neymar – and includes more than 100 exhibits from the archive.
67 archive tours
Check out our latest PUMA Archive video that summarises the scope of work
Not everyone has the chance to stop by at the archive in Herzogenaurach, which is why we also take part in international exhibitions. This year, it shouldn't surprise you, it all took place under difficult conditions. Nevertheless, our exhibition list is quite a good read. 
Exhibitions in 2020
Musée des Arts Décoratifs et du Design – Bordeaux
(35.000 visitors of sneaker exhibition, No. of loans 28)
11Teamsports Berlin (No. of loans 12)
Knauf Museum Iphofen
(15.000 visitors of the special shoe exhibition, No. of loans 9)
Pop Up Exhibition Outlet/Concept store – Herzogenaurach
(No. of loans 11)
London Design Museum
(Delayed due to COVID-19 to April 2021, No. of loans 17)
PUMA ambassador on the bridge