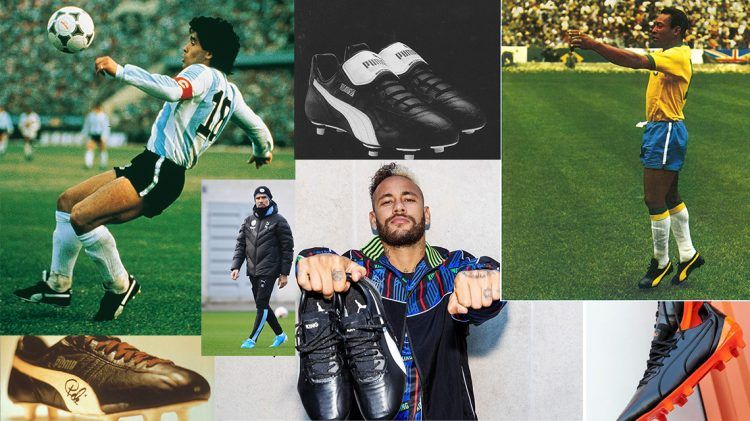 PUMA Archive
Legendary!
The PUMA KING
The history of PUMA's iconic football boots
October 9, 2020
The history of PUMA's iconic football boots
October 9, 2020
Neymar Junior's new
PUMA King

brings back good old memories. Even back when Pelé was the world's biggest football star, PUMA equipped him with the

classy football boots

. More than 50 years later, they still score. Learn about the history behind the

legendary leather boots

.

1966 saw the birth of a football legend. Portuguese football player Eusebio became the top scorer at the 1966 World Cup. In that very year, he also won the Portuguese championship with his team Benfica Lisbon. While all eyes were on Eusebio, the world was also very interested in his shoes. PUMA shoes. Back then, Eusebio played in PUMA WEMBLEY shoes, the predecessor of the KING. This was the beginning of a new era for football boots, the PUMA KING EUSEBIO hit the market in 1968.
Some of the innovative features of the PUMA KING EUSEBIO included non-slip nylon screw studs and a new sole construction which made the boots extremely flexible.
Back then, football boots with studs were rather stiff. Eusebio asked Rudolf Dassler for soft and flexible shoes. With that in mind, the PUMA team started to invent the "Wunderschuh". Luckily it got developed in time for the World Cup in 1966, the year in which Eusebio was top scorer and best player of the tournament.
1990
Lothar Matthäus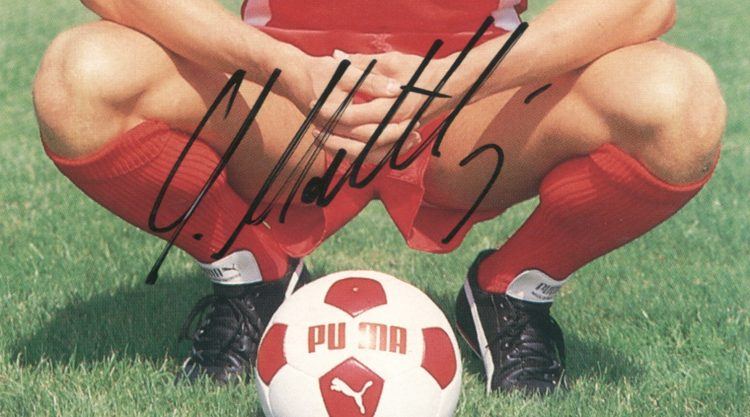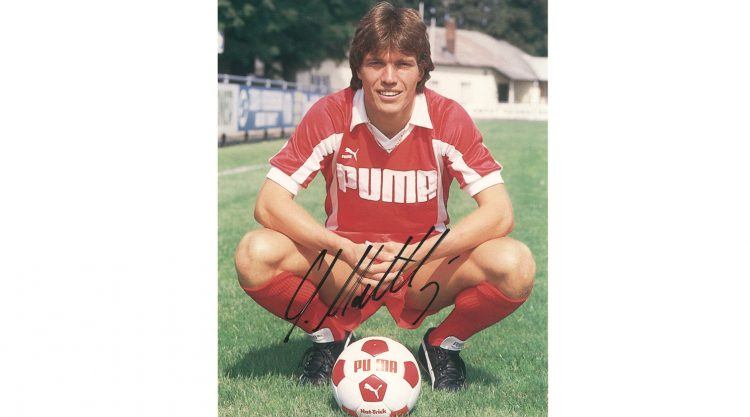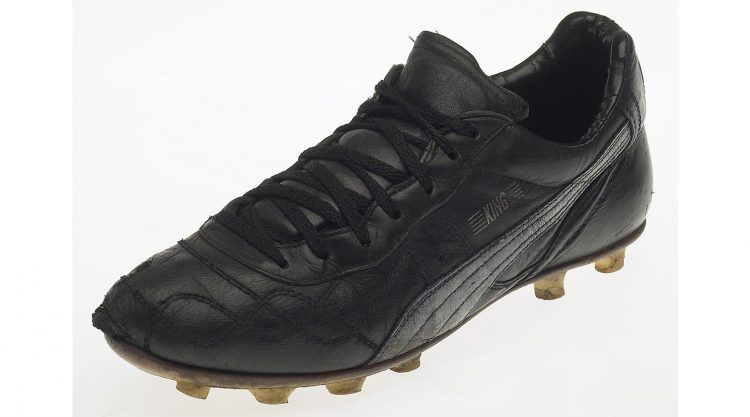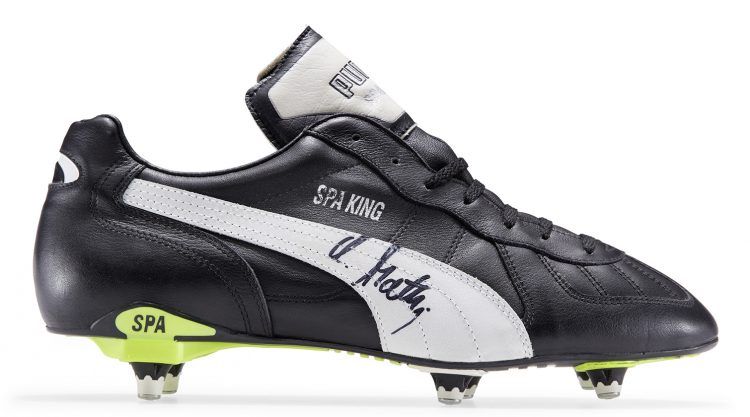 2020
Neymar Jr.