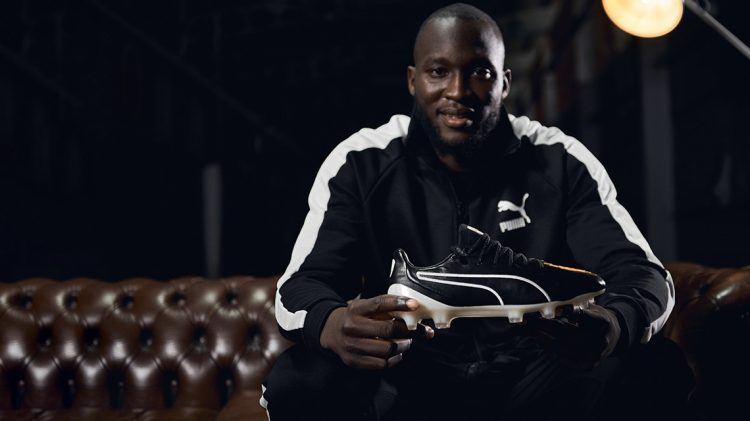 Lukaku follows
in his father's
footsteps
PUMA launches a very special edition of the KING boot for Romelu Lukaku
August 15, 2019
PUMA launches a very special edition of the KING boot for Romelu Lukaku
August 15, 2019
Being born to a father who played in the Belgian first division as a professional striker, Belgium's record scorer

Romelu Lukaku

grew up with an
innate talent for scoring goals.
While he is definitely leaving his own mark in football, as he makes his way to the very top, he now literally follows in his
father's footsteps.
PUMA's KING PLATINUM RL is a special edition boot developed just for him in recognition of his tenacity, hard work and dedication. To him, the boot has even more to it.
To wear the PUMA KING Romelu Lukaku is a nice feeling because indirectly I'm fully connected with this boot. When my father was playing for the Belgian first division, he was wearing and scoring with PUMA KING. I'm happy to be now wearing the new version that he was wearing 25 years ago. It's quite dope.
The birth of a legend
PUMA KING's long history of success began back in 1966 when football legend Eusébio da Silva Ferreira scored nine goals for Portugal at the World Cup in 1966 wearing PUMA boots.
After that, PUMA and him started to developed a boot that should become a legend itself: The KING Eusébio. Wearing his boot, Eusébio scored 42 goals in the 1968 season and became the best scorer among all football leagues in Europe.
What was special about that boot in the first place?
It was the first distinctly flat-cut football boot with an outsole and upper that were more flexible than that of hardly any other product on the market. With a special cut that allowed the foot to make close contact with the ball, PUMA focused on an improved ball control. And the KING football boot lived up to its expectations.
Over the years, it was optimized again and again and legends such as Pelé, Maradona, Lothar Matthäus and Johan Cruijff wore versions of the KING winning major titles like World Champion (Pelé in 1970) or Best Player of the World Cup (Pelé in 1970 and Cruijff in 1974)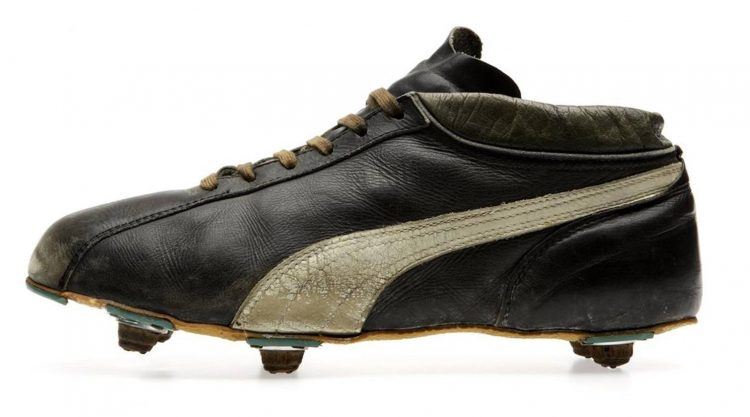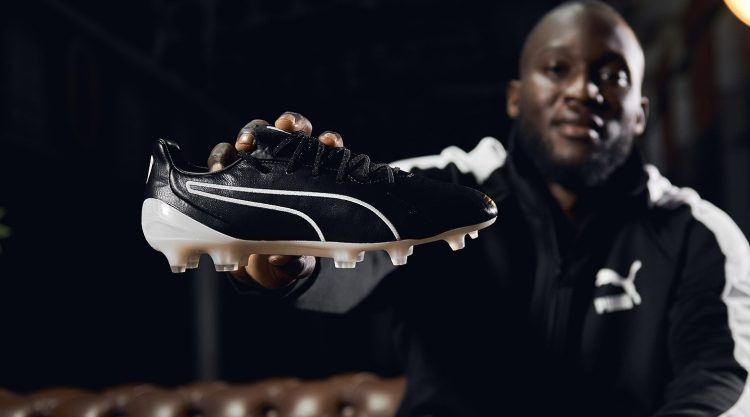 The lightest KING ever known
While KING PLATINUM RL remains faithful to the original King design, it introduces a technology that enhances the on-pitch performance. A 3D 'touch' texture is added to the K-leather upper to ensure greater control and the fit is improved with a snug fitting, knitted tongue. The slim silhouette with the super lightweight 'RAPIDSPRINT' white outsole provides the fastest and lightest KING ever known.
"That I can wear this silo, like the players who I looked up to did, when I was a kid – it's an honor," Romelu said.