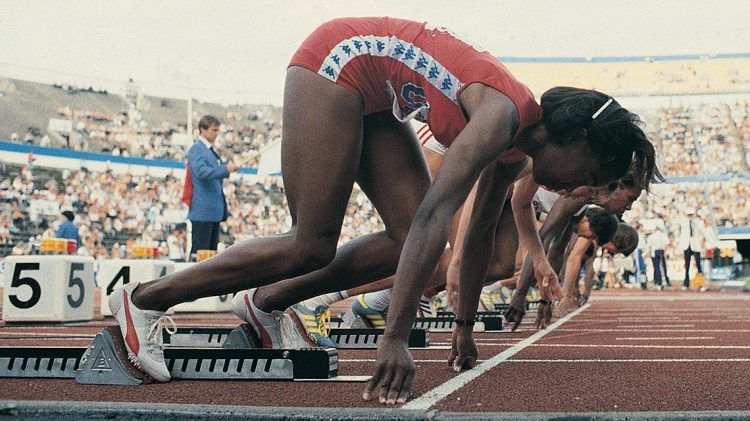 PUMA Archive
Golden
Summer
Track and Field star Evelyn Ashford, FOREVER FASTER in 1984
July 17, 2020
Track and Field star Evelyn Ashford, FOREVER FASTER in 1984
July 17, 2020
In 1984, PUMA sprinter
Evelyn Ashford,

grabbed Olympic gold in the women's 100 metres and 4×100 metres relay at the 1984 Los Angeles Games, becoming the

first woman to run under 11 seconds at the Olympic Games.

On a warm summer day in Los Angeles, California, a slender American woman literally reached the peak of female sprinting when she smashed the women's 100 metres. This is PUMA athlete Evelyn Ashford. She competed in the 100 metres, winning the event in a new Olympic Record of 10.97 seconds.

The Louisiana-born, California-raised sprinter also grabbed gold in the 4×100 metres relay and added even more gold in this discipline at the 1988 and 1992 Olympics. This makes her one of the six most successful athletes in the world by number of gold medals. In line with Martina Navratilova, Evelyn is PUMA´s most successful female athlete of all times. For a long period of time in sports, she managed to be the fastest woman in the world and is therefore a symbol of PUMA's FOREVER FASTER philosophy. So it doesn't come as a surprise that Evelyn will soon become part of the PUMA Walk of Fame at the headquarters in Herzogenaurach. Evelyn was a  PUMA athlete until the end of her career in 1993.

Mr.PUMA, Helmut Fischer, met Evelyn Ashford several times.
For me, she is one of the greatest and fastest PUMA athletes with a lovely personality, down to earth and even to her strongest competitors, she was always kind and friendly.
In this video you can see Evelyn Ashford being a true champion. After the Olympics she defeated Marlies Göhr (GDR) in a world record (10.76) to prove she was worthy of being Olympic champion. This world record stood until 16 July, 1988.
LA
STAR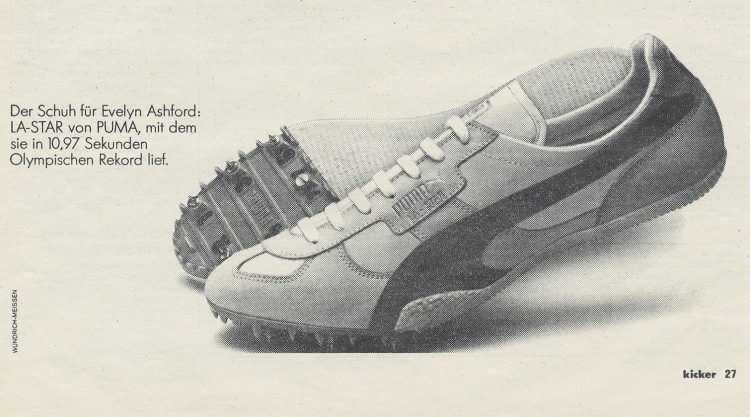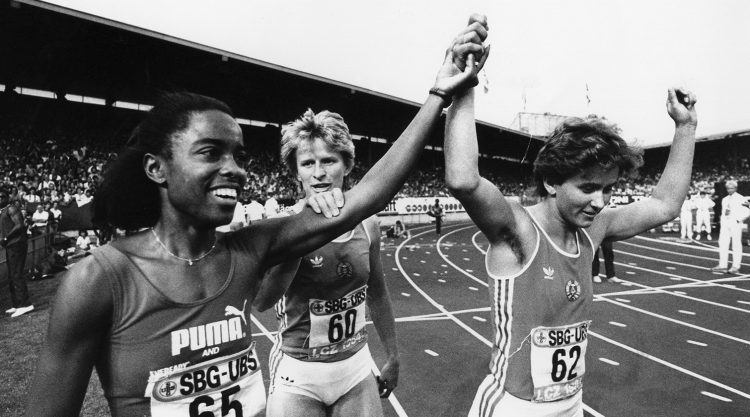 The PUMA spikes were called LA STAR , designed especially for Evelyn at the Olympics in 1984. Of course, these spikes had some special features. They had an innovative carbon sole and exchangeable spikes. The shoe was designed in close collaboration with Evelyn at the time and had a stud plate in the forefoot.
Innovation and speed- FOREVER FASTER!