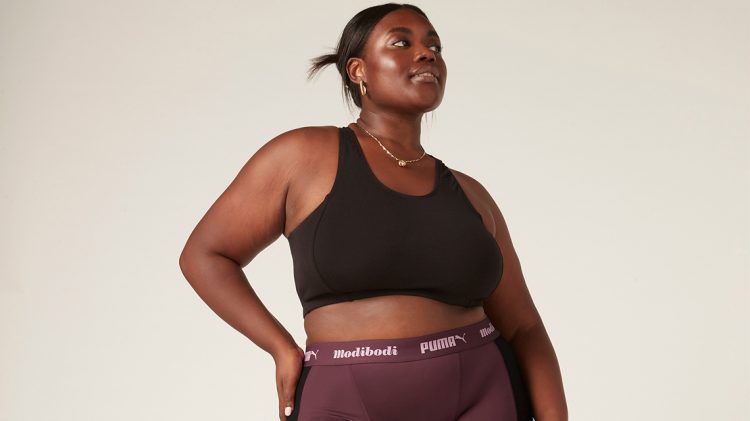 SHE MOVES US
Leak-free, active &
sustainable
She Moves Us: PUMA partners with period underwear & activewear brand MODIBODI
March 1, 2022
She Moves Us: PUMA partners with period underwear & activewear brand MODIBODI
March 1, 2022
Did you know?
1 in 4 girls drop out of sport during adolescence

, citing fear of

leakage as a key factor

. Yes, even in the 21st century, periods and leaks still prevent girls & women from participating in sports. Today we are excited to let you know about our

partnership with global leak-proof apparel company Modibodi®

. We have teamed up with the Australian brand to

launch a range of leak-free period underwear and activewear

, created to

help women stay comfortable and active during their period whilst making a positive environmental impact

. Together we want to

normalize menstruation and tackle the stigma that women can´t be active on their periods

. For this, PUMA aims for

open and positive conversations and education around periods. Read our interview with Modibodi CEO & Founder, Kristy Chong

and learn more about the

sustainable product line, its benefits and Kristy´s entrepreneur spirit

.


Kristy Chong
CEO & founder of Modibodi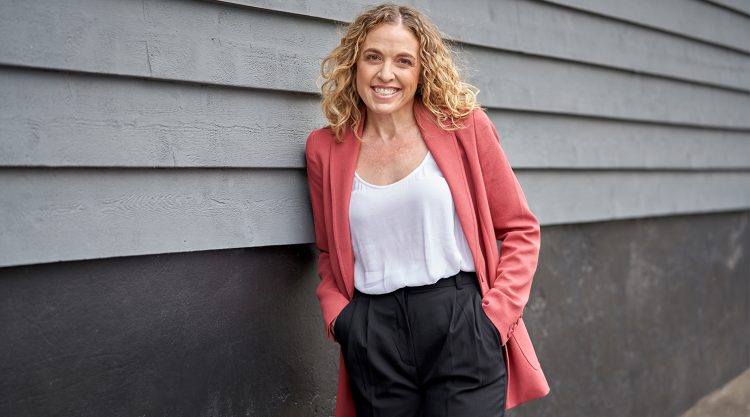 Kristy, what does Modibodi stand for?
Kristy Chong: Modibodi is frank, fearless and on a mission to champion conversations and initiatives that allow people to live more comfortably in themselves, within their values, and without limitations. We embrace our bodies – whatever their size, shape, gender orientation, ethnicity, ability or sexuality – and we create sustainable, reusable, absorbent leak-proof apparel and this includes underwear, active wear, maternity and postpartum wear, sleepwear, adaptive wear and swimwear to boost the comfort and confidence of every body, as well as reusable nappies and accessories for babies to make sustainable living simpler.
How did the idea for Modibodi come about?
Kristy Chong

: 
Modibodi was born out of the necessity to develop a better solution to life's leaks. I was a full-time mum of a two-year-old and five-month-old living in the USA and training for a marathon. My periods not long returned, and I had I started to experience occasional light bladder leaks. The available disposable hygiene solutions were ugly, inconvenient, uncomfortable and a hazard to our environment. I just felt we deserved something better. Once I realised how problematic the issue was, I couldn't understand why with all the advancements in technology, underwear and disposable hygiene had not evolved. I knew instantly that I was going to have to create an entirely new product.
Why do you think a women´s period is often still a stigmatized topic?
Kristy Chong: It has been challenging to talk about periods and incontinence issues in public because people just aren't used to it, but this just means we must keep the conversation going so that menstrual self-care becomes commonplace at work, home and school and isn't seen as a taboo subject.
Individuals, parents, friends, and colleagues need to work together to replace shame with understanding and empathy. At Modibodi I am proud to see how we are normalising the conversation in public.
How important is a sustainable product line for you?
Kristy Chong: Modibodi is committed to reducing our reliance on single-use items such as pads, liners and tampons to manage our periods and other leaks. Many people are shocked to know that the average menstruating person will use 11,000 disposable feminine hygiene products in her lifetime to manage her period. This is only the waste caused by menstrual use, when you include single use products for the management of incontinence and baby nappies the impact to our environment is very serious.
These convenient products come with an inconvenient environmental cost. Single use products require the collection of raw materials which generate carbon emissions and significant water use. Some products are washed down our waterways directly hurting our sea life, and many end up in landfill, leaking chemical toxins into our land for many hundreds of years. In fact, disposables take 500 to 800 years to biodegrade, which means the very first tampon, liner, and pad ever created are still lingering in a landfill somewhere in the world.
Why do you think PUMA & Modibodi are a good match?
Kristy Chong: We collaborate on a range of athletic leak-proof products. As two leading brand experts within our respective fields, it felt like a natural fit to be able to combine our wealth of knowledge to answer a universal challenge. No person should have to sit on the sidelines of life because they have their period or bladder leaks and together with PUMA, we are tackling the stigma that people can't be active on their period or when experiencing any of life's leaks; leading change across the globe.
Are you excited about the performance products we are about to launch together?
Kristy Chong: I am delighted to be launching this range with PUMA. It is so exciting to have found a partner that shares the belief that menstruation shouldn't limit anyone's opportunity of being active and really believes in the need to provide girls, women and all people around the world with a tried and tested leak-proof product technology to manage periods, sweat and any kind of leaks to help them feel comfortable while being active.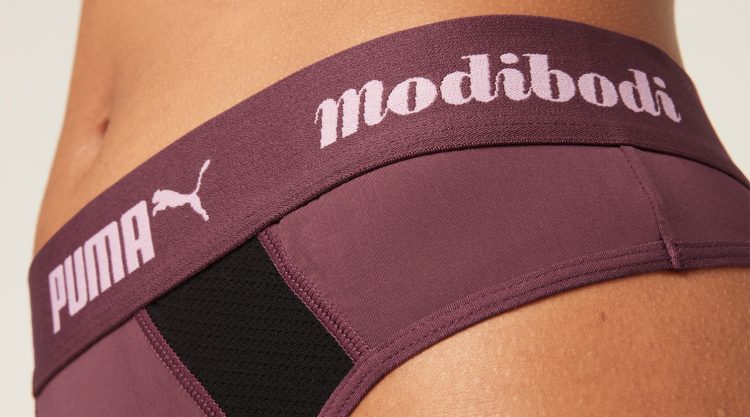 Did you always want to be an entrepreneur?
Kristy Chong: Before Modibodi was born, I spent over 13 years working with big name brands, managing their public relations. I have a goal-oriented mindset and I believe to start a business you need to be curious and passionate enough about the idea that it will allow you to step into action. I had always wanted to start my own business, and when I had the idea for Modibodi my entrepreneurial fire ignited.
Who inspired you to move forward in your career?
Kristy Chong: From a business point of view, the persistence and innovation of American entrepreneur and Spanx founder Sara Blakely inspired me to give the Modibodi idea a go.
How would you describe a "strong" women?
Kristy Chong: A strong woman is an empathetic, empowered person who listens and champions other women.
How would you describe your leadership style?
Kristy Chong: As a leader in the new age, it's about authentic and compassionate leadership. Trying to listen to your customers, your staff and empathise with where they're at, instead of just pushing them to do things and meet your agenda.
Have you drawn personal or professional inspiration from other women?
Kristy Chong: To name just one woman is very hard. My passion for contributing to a more sustainable world is inspired by young climate change activist Greta Thunberg and @1millionwomen founder Natalie Isaacs; and last, but definitely not least, I'm inspired by my mum. A fantastic parental role model, she taught me to always seek new opportunities, to get out of my comfort zone and try new things (even when I really didn't want to) and to persevere even when all you want to do is give up.
What is your biggest dream?
Kristy Chong: A world in which people live more consciously and comfortably in their own skin and in our environment.
The first PUMA x Modibodi active underwear collection will be available in May 2022 in selected stores and online at puma.com and modibodi.com.
View this post on Instagram