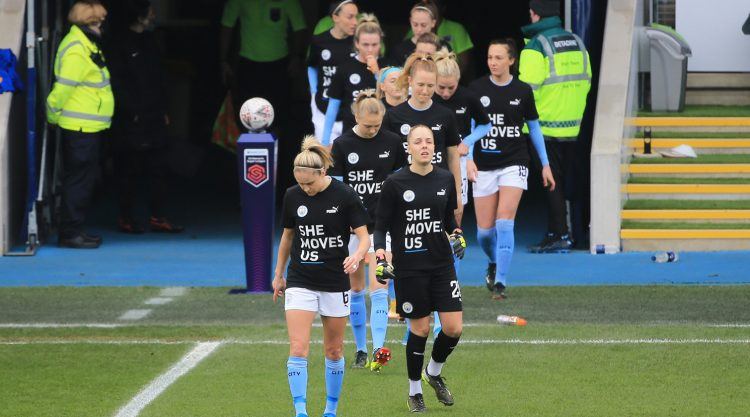 SHE MOVES US
She Moves Us
on the pitch
Manchester City's women's team wears PUMA "She Moves Us" shirts for warm up
March 8, 2021
Manchester City's women's team wears PUMA "She Moves Us" shirts for warm up
March 8, 2021
Ahead of Sunday's match of Manchester City's women's team against Everton, the ManCity players walked onto the pitch with a strong message on their shirts: "She Moves Us".
"She Moves Us" is PUMA's Women's campaign, celebrating the females who have moved culture and sports forward and will inspire other women around the world.
The shirt was also worn by PUMA employees across the world on International Women's Day on Monday. For the women of Manchester City, the shirt certainly set the tone for the rest of the evening, as they beat Everton 1-0, scoring three important points to keep the title race interesting this year.
Manchester City are currently in second place in the FA Women's Super League, just two points behind leaders Chelsea.
Throughout 2021, we will tell you more "She Moves Us" stories of how our female employees and ambassadors were inspired to become who they are today, which other women helped them on their way, how they overcame challenges in their personal lives and careers and how they made it to the top of the game.