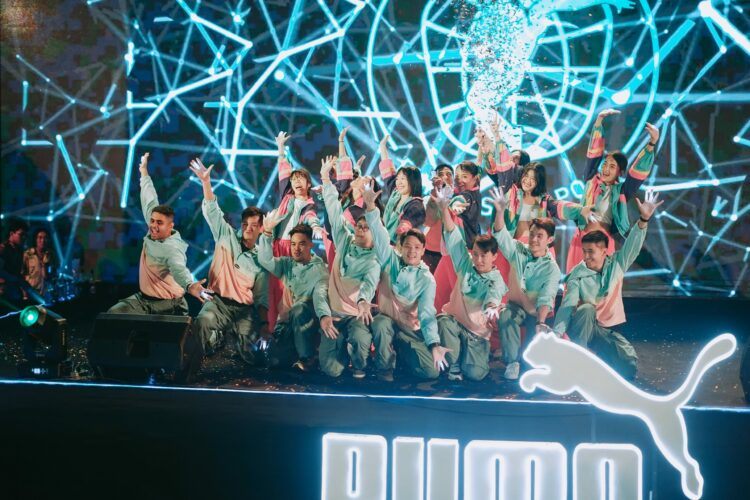 LETSPUMAITUP
PUMA SEA'S BALI ADVENTURE AND BEYOND
September 21, 2023
PUMA SEA'S BALI ADVENTURE AND BEYOND
September 21, 2023
This was not your typical corporate getaway; prepare yourself for an epic
PUMA SEA Bali Bound adventure! 
PUMA SEA recently embarked on an extraordinary showcase of teamwork and brand spirit, gathering the team for an exhilarating team-building retreat and brand day celebration in the breathtaking paradise of Bali! Leading with the hashtag #LetsPUMAItUp, this four-day event was a memorable journey that not only strengthened team unity but also displayed the brand's dynamic identity. From beach Olympics to electrifying dance-offs, read on to witness the unforgettable experiences that united us! 
The PUMA team's Bali retreat commenced with a day of warm greetings and an enchanting "Welcome Dinner" overlooking the ocean. Dressed in colors inspired by the seashore, team members rekindled old connections while newcomers formed fresh bonds.
The second day featured a comprehensive Townhall Session, where PUMA's vision, future strategies, and unwavering commitment to growth were unveiled, alongside a heartfelt Long Service Awards Presentation honoring dedicated team members. The day transitioned to lively team activities, including Beach Olympics that promoted unity and competitiveness, echoing with laughter and cheers as colleagues collaborated and overcame challenges.
Day three brought an exhilarating Race Challenge, testing physical and mental agility while fostering trust and communication among team members. And before we knew it, it was PUMA SEA's final day in Bali. As the event ended, a bittersweet feeling hung in the air. The heartfelt farewells not only bid adieu but also held the promise of future gatherings and collaborative ventures. As the PUMA SEA team departed Bali, they carried with them cherished memories and a renewed spirit. 
The PUMA Southeast Asia Team Building and Brand Day Celebration 2023 was a resounding success, embodying the brand's values of passion, unity, and excellence. Through a carefully curated itinerary, participants embraced challenges, celebrated achievements, and most importantly, strengthened their bonds as a team!