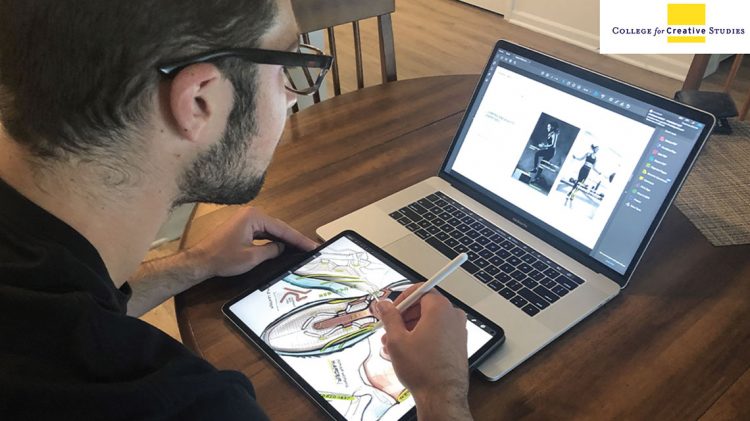 96 hours
design spirit
PUMA celebrates its 2021 Design Sprint
September 16, 2021
PUMA celebrates its 2021 Design Sprint
September 16, 2021
How do you recruit new design talents? With a 96 hours (virtual) design sprint! This is what we did in collaboration with the College for Creative Studies (CSS) in Detroit. In order to talk to some of the most talented design students, they came up with some stunning footwear designs. Learn more about PUMA´s design program and this years winners, Eva Zaharkos, Mahsa Banadaki and William Fairnington.
12 students of the College for Creative Studies in Detroit were picked by the Department Chairs to attend the PUMA Design Sprint challenge. The participants had the chance to win an exclusive internship. The jury consisted of PUMA's Creative Director Run/Train, Thom Gridley, Senior Team Head of Footwear Design Run-Train-Studio Chris Vella, Nicole Januszewski, Senior Team Head of Footwear Color & Material Design of Run-Train-Studio and Melissa Tvirbutas, Global Head of Color and Material Design. They tasked participants with creating a new Women's Training Shoe Concept under internal design mantra called CR8 4 Her. The winners were selected on two criteria: 40% portfolio and 60% based on the originality of the concept, the quality of the presentation and sketches.
We asked one of the winners, William Fairnington, about…
What did the PUMA Design Sprint mean to you? 
William: The Puma CR8 4HER Design Sprint challenged the way I approach my design process while allowing myself to display what I could accomplish in a short period of time. The adrenalin obtained through this fast pace environment was exhilarating and provided a design experience like no other. I look forward to approaching more of my work with this fast pace mindset as it forced me to become fearless in my decision-making and design choices.  
Knowing the PUMA Brand, what inspired you during the process? 
William: The inherently competitive nature portrayed through PUMA drove me to put everything I had into this design sprint. I didn't want to leave anything on the table nor regret limiting myself in any way. This fearless drive pushed me to perform at my highest level as there wasn't any room for mistakes. This same attitude runs strong through the PUMA brand and is what sets PUMA products apart from the rest.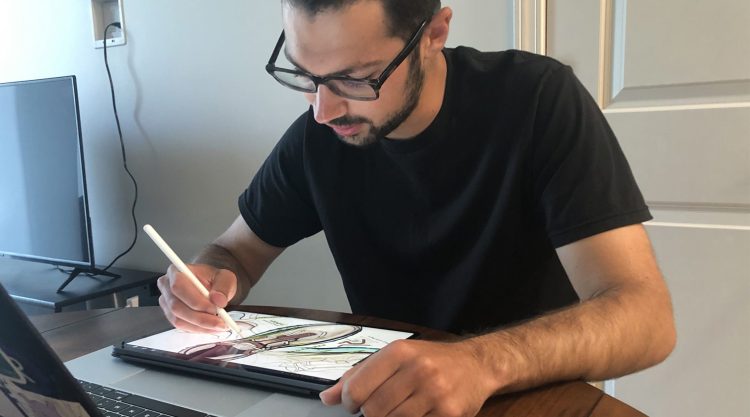 It was very exciting to be a part of PUMA's design family, even for a short period of time! I had the chance to design for a very well-known brand and get critique by world-class designers, which was very valuable for me as a young designer. On the other hand, the PUMA 96 hours design spirit helped me to challenge myself as a design student to get a better understanding of my skill set and see how I can perform in a fast pace project.
The PUMA Design Sprint was an amazing opportunity for me to challenge myself and connect with designers in the industry. It meant a great deal to me that a well known brand like PUMA was willing to spend their time connecting with CCS students and giving feedback. What inspired me the most during this process was that I had to connect with consumers to influence my design decisions. I spent time calling, messaging and dm-ing influencers and athletes who empower women through sports, exercise and inclusivity.