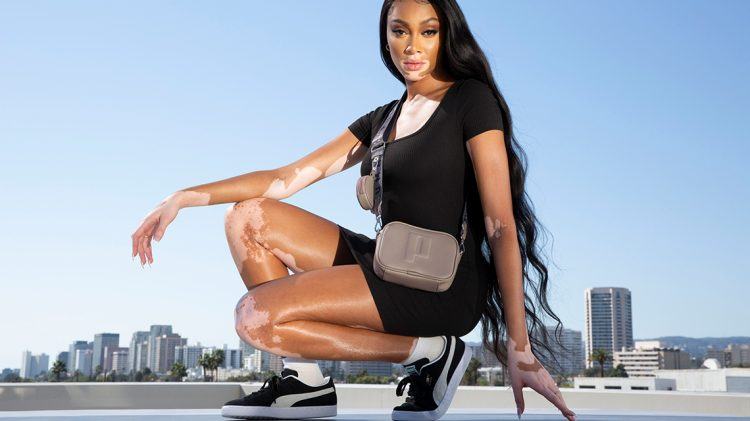 MAKES
SENSE
PUMA launches PUMA SENSE bag collection
July 8, 2021
PUMA launches PUMA SENSE bag collection
July 8, 2021
Cause a sensation with our new stylish PUMA SENSE Grip Bag. The whole collection is fully vegan and each piece has plenty of room for your daily necessities. CATch Up asked one of the lead designers, Sara Rosina, about the inspiration behind the sustainable accessories and the upcoming trends in the field.
I believe that the best ideas come if you surround yourself with people that inspire you.
How did the new PUMA SENSE collection come about and what is the inspiration behind it?
Sara: The idea came after spending time in the PUMA Archive – so much history and many iconic products. We wanted to create something that, one day, could become part of the Archive. The aim of SENSE was to create a timeless and long lasting product range, suitable for all seasons. We wanted to create a product that embraces the PUMA brand heritage, but at the same time is modern and contemporary. All silhouettes are inspired by the iconic grip bags from the 70s. The shoulder strap proudly displays "1948" – The year when PUMA was founded. There is an obsessive attention to details that makes this line so rich and valuable.
Let´s talk a bit about current trends – the PUMA Accessories Team focused on feminine style bags last season, like the Chain Bag which was a big success. Can you tell us, what do you have in the pipeline? What will be "the next big thing"?
Sara: The post-virus environment changed our way of working and commuting. I think accessories play a key role for this new type of "urban commuters". So one thing I can say is that accessories will become more utilitarian, functional-driven and customizable to your needs.
You'll see a lot of utility pockets and mini-accessories for all genders. Headwear is also one of our priorities, and here we have a very unique limited edition capsule to be launched in 2022, so stay tuned !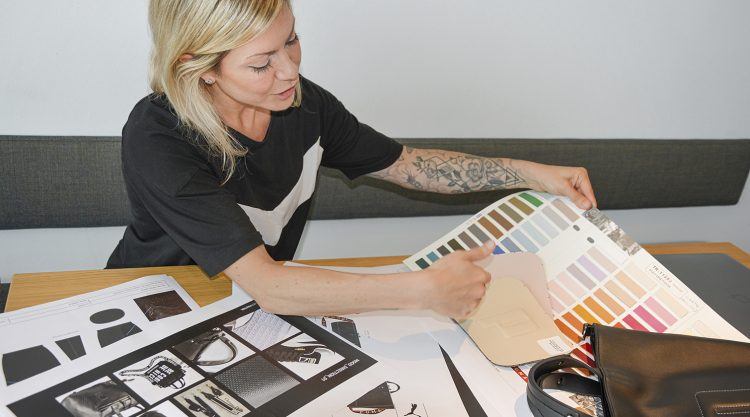 PUMA SENSE uses sustainable materials. Could you tell us a bit more about it?

Sara: For me, sustainability is not an option. It's a "must" nowadays. Consumers are asking for more and more sustainable products. The SENSE collection is made of "vegan' material. It is eco-friendly and animal-friendly synthetic leather, made without water consumption. It's extremely durable and anti-abrasion. It looks and feels great. At PUMA we have set up a comprehensive list of targets, the 10FOR25, which seeks to make the company as a whole and our products sustainable. By 2025, nine out of ten PUMA products will be made of more sustainable materials.
You could win Winnie Harlow as an ambassador for the collection. What can we expect?
We are extremely happy to have Winnie as our ambassador for this collection. Winnie has such an amazing and fun personality and a unique taste. We think she perfectly embodies what we wanted to reflect through the SENSE collection.
How does your creative process look like as a team? Where do you get your inspiration from?
Sara: I believe that the best ideas come if you surround yourself with people that inspire you. The biggest achievements come from teamwork and not from single individuals, so it is the same when you build up a collection from scratch. We are constantly working to create better products, better materials, better stories, to elevate our accessories and PUMA as a sports brand. It never stops! And this is really what makes me love my job. The fact that we always challenge ourselves to do better.
What would you say does it take to become a good designer?
Sara: Keep yourself curious – curiosity sparks creativity. Also, show courage – try new things and don't be afraid. Always set a vision and goal for yourself – as a designer and human being – talk about it and watch it happen and always remember to have FUN and create a positive environment around you. 😉