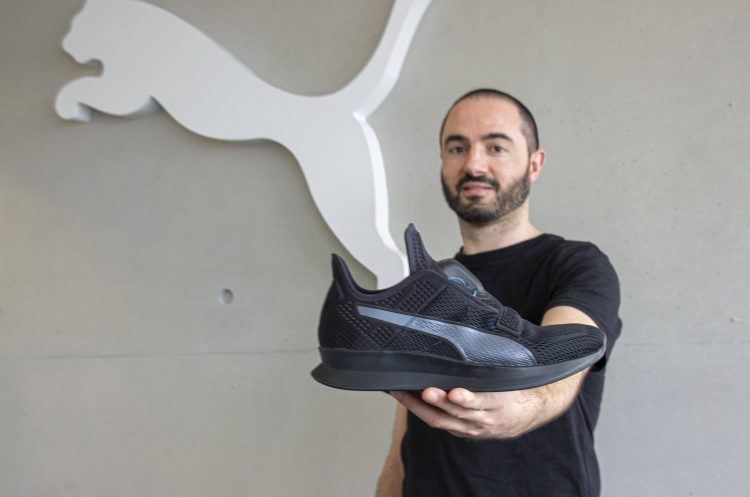 Innovation Friday:
Fi receives global
recognition
2020 Design Award goes to PUMA's Fi Trainer
February 7, 2020
2020 Design Award goes to PUMA's Fi Trainer
February 7, 2020
Just last January we proudly shared an innovation story with you on the PUMA Fit Intelligence shoe, a shoe with an automatic closure system. Now, a year later, the user-responsive, self-lacing star of the PUMA collection is being named
"Outstanding"

by the iF, an

international design forum

based out of Hannover, Germany.

((Pictured above: Fi Designer Arnaud Redon))
The PUMA "Wunderkind" is now featured in the iF World Design Guide, which states,

The The Puma Fi Trainer is the first shoe to incorporate Puma's Fit Intelligence (Fi) technology; designed to automate and finetune performance fit. The shoe is built on a training shoe platform making it ready for workouts and light running. It can handle the urban landscape and the gym making it right for the daily mobility of a connected generation. Fit Intelligence technology allows athletes and everyday users to adjust and individualize the fit of their shoe with quick and efficient ease; no bending down, no laces to tie or untie, no straps to adjust.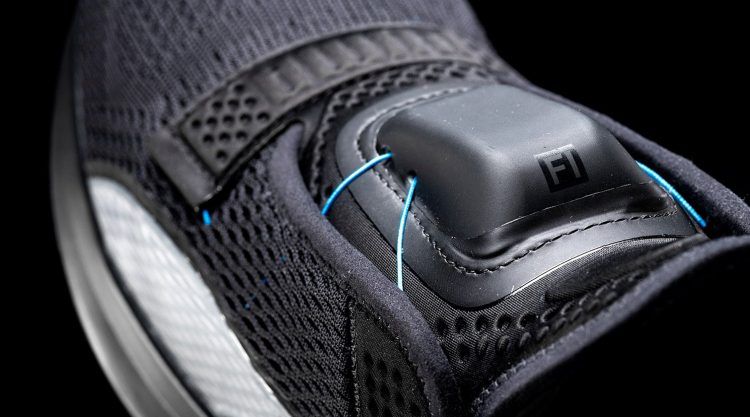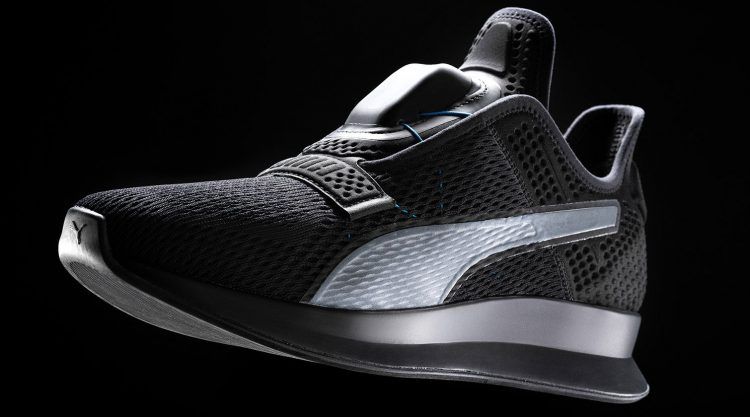 We're extremely proud to receive the iF award 2020. The PUMA Fi Trainer, along with our Fit Intelligence system, has been a real labor of love. We feel that this recognition is a testament to our unrelenting commitment to innovative, user focused products. Quite simply, the shoe really makes a statement, by showing our dedication to an aesthetic driven by functionality.
HOW IT WORKS
Tiny zeros and ones, a binary code, tell integrated servo motors powered by an onboard battery to drive a uniquely configured cable system that winds and unwinds around your foot. If you swipe up on the Fi module on the shoe you tighten it and if you swipe down, you loosen it. Through a smartphone app available in the App Store, you can monitor and fine tune the fit. The app also gives you the fit setting and the battery level indicator.
We can't wait to hear more about the award-winning Fi Trainer!
Well, done, PUMA Innovation Team!