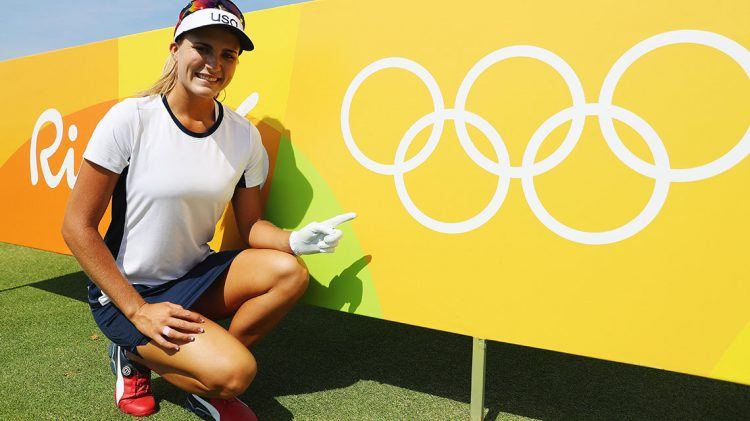 Golf came back
with a bang!
PUMA Golf CEO recounts the Sport's Olympic Come Back
September 6, 2016
PUMA Golf CEO recounts the Sport's Olympic Come Back
September 6, 2016
Golf

was part of the Olympic Games for the first time since 1906 – and after a century hiatus, it returned with a bang!
Bob Philion, President & CEO of COBRA PUMA GOLF,

was fortunate enough to attend the Olympics in Rio de Janeiro along with the brand's Tour Representative, Ben Schomin, to support the athletes and meet with the golfing federations during the games. From the athletes, to the storylines to the exciting finish, it was in his opinion a big win for the game as well as for COBRA PUMA GOLF.

"I can tell you first hand that the excitement was palpable as thousands of fans lined the fairways each day hoping to catch a glimpse of their favorite golfers. Actors, including Matthew Mcconaughey, and fellow Olympic athletes joined the throngs of fans on course cheering on both the men and women golfers.
While certainly some of it remains to be seen, the impact on the game globally as well as on the COBRA PUMA GOLF brands was huge…reaching current golfers as well as bringing new faces to the game. We are hearing early reports from "The Golf Channel" that mature golf markets such as Canada, Sweden and the UK had more viewers that week than any other time in history and there was strong viewership from emerging golf markets such as China, India and South Korea. So when I say global – I truly mean global.
There is no denying that Rickie Fowler and Lexi Thompson were among some of the favorites for the men and women respectively. Both of them helped to bring the world along on their Olympic journey through social media – giving those who couldn't be there a glimpse into the world of an Olympic athlete."