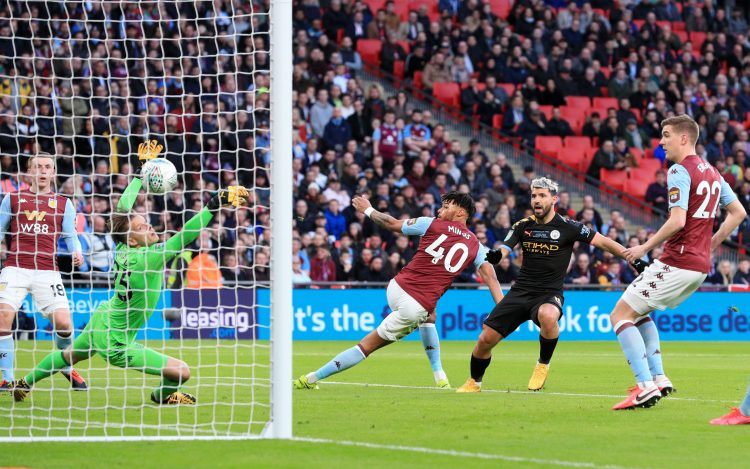 Manchester City
Stuns Fans at
Wembley Stadium
PUMA celebrates the team that never settles
March 2, 2020
PUMA celebrates the team that never settles
March 2, 2020
PUMA's
Manchester City beat Aston Villa 2-1 to win the Carabao Cup

this weekend. And best of all, they've won this event for the

third season in a row

!
Pep Guardiola couldn't contain his excitement after the match, and reminded of the importance of continued hard work:
There's no time to rest or celebrate but when you do reflect and remember, it's because this group of players has something special. I will try to convince them to carry on, in every training session it's about work. The most beautiful one is the Premier League, that is the most difficult and I think we have the numbers to win it in a normal year but another team has done amazingly. But now we have to finish second and we have the cup and the second leg against Madrid.
City has now won eight of the past nine domestic trophies, including Community Shields, which is extraordinary in the football world. According to Guardiola,
"I've won all six finals since I've been part of this group so I'm very satisfied. It's not just about winning one – it's to show in every game that we try to win. That's the best thing we can give for our club. We have a responsibility to win titles.
The team and Guardiola are confident that this is just the beginning of this season's trophies. And with the right combination of skill, ambition and extraordinary coaching, Manchester City is going to continue to make PUMA, and City fans, proud.