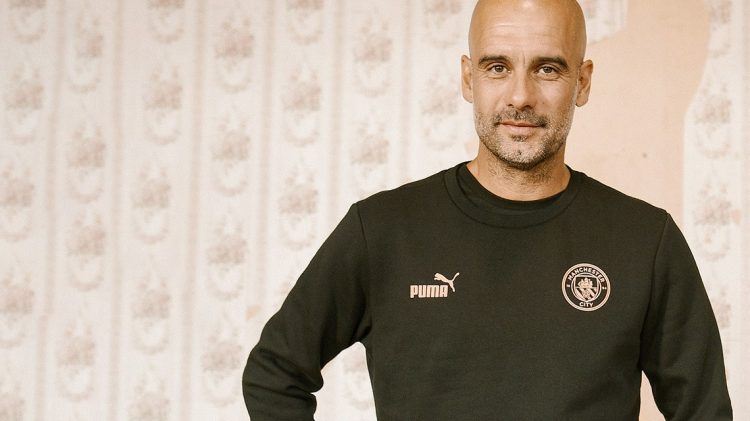 "I'm delighted to
join the PUMA brand"
PUMA partners with Manchester City FC Manager Pep Guardiola
July 29, 2019
PUMA partners with Manchester City FC Manager Pep Guardiola
July 29, 2019
41 major titles and a 73.4% win rate:
Pep Guardiola

belongs to the world's most successful top-flight managers in football.
It was he who lead his club Manchester City to win the domestic treble in the 2018/2019, being the first English men's team who ever achieved that.
Following PUMA's and Manchester City's partnership, Pep also partners with PUMA and will endorse PUMA products both on and off-pitch, as well as lending his technical expertise and knowledge to PUMA Football.
We are delighted to partner with Pep. First as a player and now as a manager, he has demonstrated immense footballing intelligence and work ethic, combined with a relentless drive for improvement and learning. Pep's principles and passion for the game are perfectly aligned with our vision for PUMA Football.
The iconic manager looks back on a 16 year playing career and held managerial positions at FC Barcelona and FC Bayern Munich before he took on the role at Manchester City FC. His innovative and entertaining style of football delights fans around the world.
"I'm delighted to join the PUMA brand. So much of my footballing philosophy and understanding of the game was influenced by Johan Cruyff, who was sponsored by PUMA, and I am proud to follow in his footsteps. I demand the highest levels of performance, and I am looking forward to helping shape the future of PUMA Football to meet the demands of today's game," said Pep Guardiola.