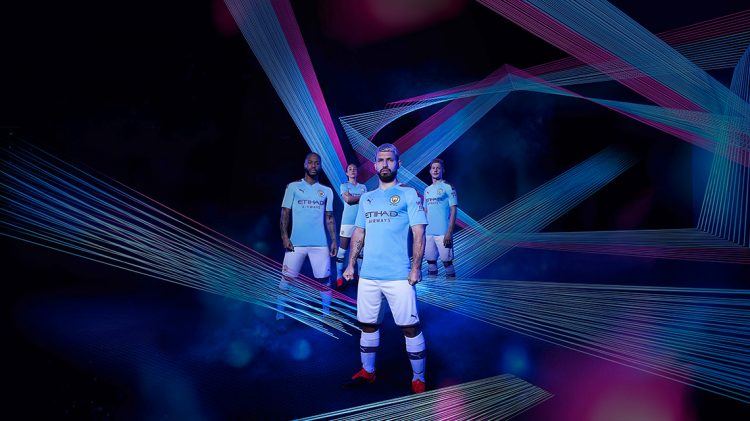 This
is
our city
PUMA's first ManCity kits pay tribute to Manchester heritage
July 1, 2019
PUMA's first ManCity kits pay tribute to Manchester heritage
July 1, 2019
Ever since we announced our deal with
Manchester City

in February, we have all been waiting with bated breath for the launch of the kits for our first season with the English champions. Well, that wait is over.

Inspiration for the 2019/20 home kit came from the city of Manchester itself and its rich industrial heritage. The kit celebrates the true grit, fight, and character that emerged from the cotton mills of Manchester.

The woven jacquard wave pattern, running through the shirt, is a visual representation of the looms which were integral to the industrial revolution in of the economic powerhouse of northern England. The iconic City blue is highlighted with purple, a colour previously used in club kits, and is used on the home shirt for the first time.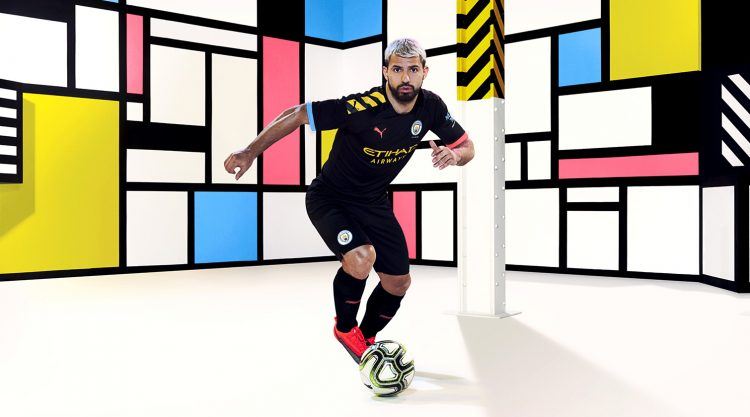 The 2019/20 away kit takes a different approach, celebrating the city's "Madchester" years, a period of extraordinary cultural activity in the late 1980s and early 1990s. The kit is directly inspired by former nightclub The Haçienda, which was once an epicentre for emerging music, bands, DJs, and artists.
Using black color as a base, this away kit features yellow stripes on the left shoulder: a reference to The Haçienda's iconic graphic identity. Additional peach and City blue pops create a colourful representation of this legendary cultural icon that was the heartbeat of the city.
The partnership between Manchester City and PUMA goes beyond football. We want the club's global fans and local Mancunians to all feel invested in this, and it starts with combining our very creative kit designs with authentic stories from Manchester's history and music scene.
At the launch event at Manchester's Mayfield Depot, PUMA showed how music and sports can be mixed, when local musician and City fan Bugzy Malone pulled off a spectacular performance, wearing the brand new city kit.
Bugzy Malone also features in the launch film alongside Sergio Agüero, Oleksandr Zinchenko and Pep Guardiola.