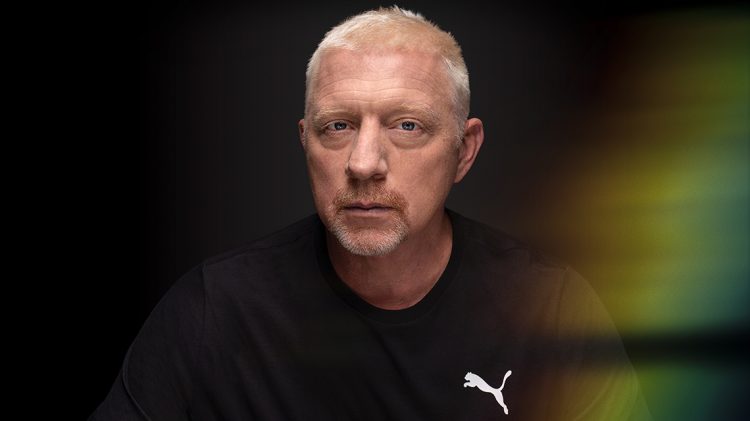 ONLY SEE GREAT
"THAT'S WHEN
I KNEW MY LIFE
HAD CHANGED"
TENNIS LEGEND BORIS BECKER TALKS "ONLY SEE GREAT"
September 17, 2021
TENNIS LEGEND BORIS BECKER TALKS "ONLY SEE GREAT"
September 17, 2021
PUMA Ambassador and sports legend
Boris Becker

talks about his passion for tennis and who truly is the greatest tennis player of all time. Boris, who in 1985 became the first unseeded player to win Wimbledon, sat down with PUMA as part of our "

Only See Great

" campaign.

Don't miss to watch the video interview!
Having match point at Wimbledon 1, I felt something is different now. I felt if I win that point, my life will definitely change and when I hit the serve and won, people looked at me differently. From my parents to everybody else, they had a different look when they saw me and that's when I knew my life had changed.
Following his Wimbledon victory, Boris said it was his passion for the sport and his competitive nature that kept him going to win a total of six Grand Slam titles.
"When you win so much at such an early age, the question is: Where is the motivation? Where is the reason to get up again the next week, the next year? For me it was always the passion for my sport. I love tennis and I love the competition," Boris said.
Currently, there are 3 players on the ATP Tour who have won 20 Grand Slam titles, but Boris says it is impossible to say whether they are the greatest players of all time, because of a difference in equipment and tournament schedules. "I find it hard to say Djokovic, Federer or Nadal were better than Laver, McEnroe or Borg," Boris Becker explained. "I would have loved them to compete against each other, having Nadal play Borg with a wooden racket on clay, or have McEnroe play Federer on grass with the same tools."
View this post on Instagram