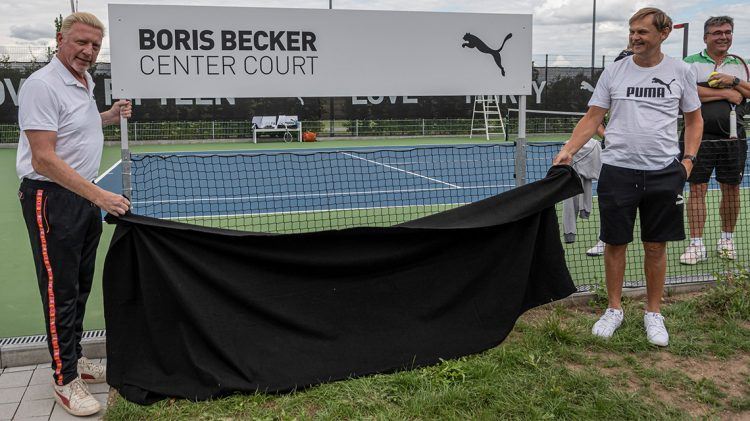 On center court
with
Boris Becker
Sports legend Boris Becker officially opens tennis court for PUMA employees
August 25, 2020
Sports legend Boris Becker officially opens tennis court for PUMA employees
August 25, 2020
Three-time Wimbledon champion

Boris Becker dropped by at the PUMA headquarter to

inaugurate the new tennis court

. Boris also took the time to give some PUMA employees a

short training session and to sign autographs.

Former world No.1 and PUMA ambassador Boris Becker, who is widely regarded as one of the best players in tennis history, on Monday played with PUMA CEO Bjørn Gulden at our new center court. Boris and Bjørn also lifted the official naming plaque of the new PUMA HQ tennis court. Now the court is known as: Boris Becker Center Court. Afterwards they both played a double with PUMA employees Christina Wirth and Gernot Heinzel.  
Match Point
Becker!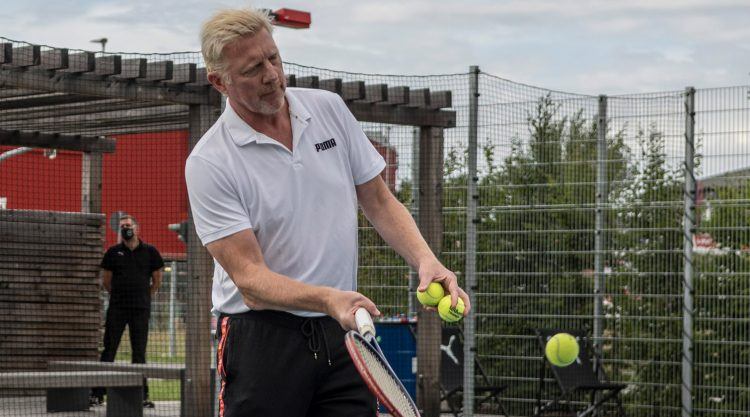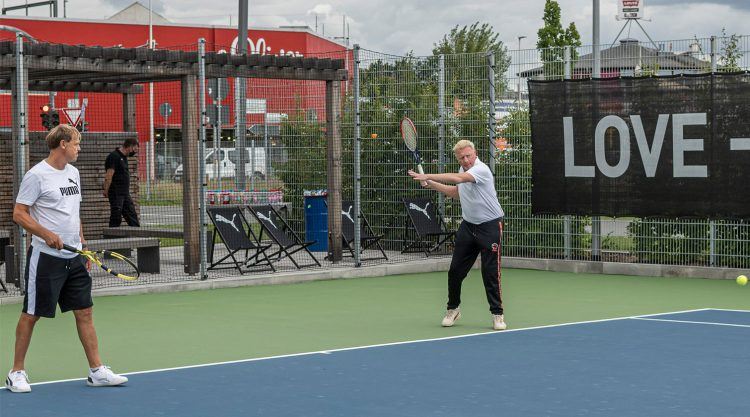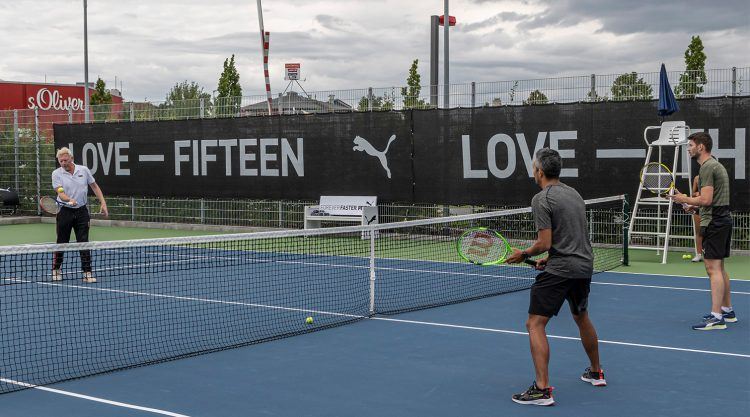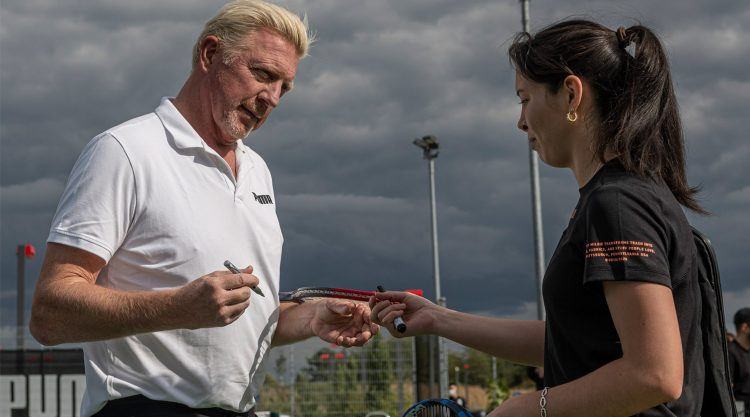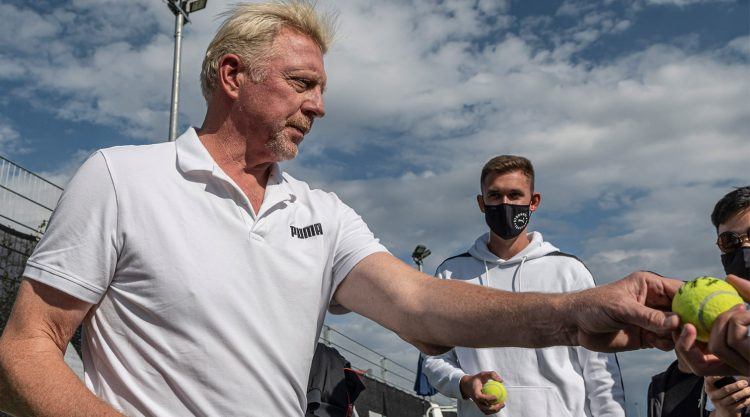 Having a strong serve in tennis is very important. Boris had one of the very best ones in history for sure. Luckily, he was willing to share his knowledge with his PUMA family and took the time to give some PUMA employees a once in a lifetime training session. As a reminder: The German set a record in 1985 after becoming the youngest man to win Wimbledon when he was a mere 17 years old. Boris also became the first unseeded player to win the Wimbledon Championships. He won in PUMA shoes and with a PUMA racket. Since the very beginning of his professional career, Boris was a PUMA athlete.
Boris also was kind enough to sign some autographs for his PUMA family, who had lined up to so see him playing and coaching. His afternoon in Herzogenaurach ended on the PUMA bridge where he took a walk with Mr.PUMA, Helmut Fischer. They both have known each other for more than 35 years. It's truly been a long friendship between PUMA and Boris!