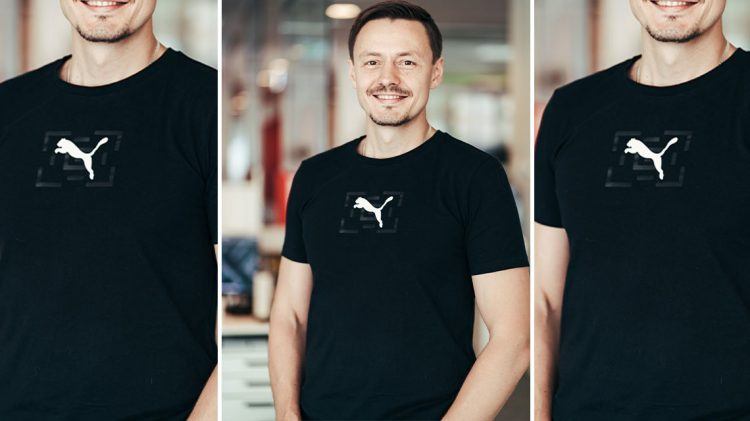 ONLY SEE GREAT
We have
exciting times
ahead of us!
Only See Great: Interview with PUMA GM Russia and Ukraine Vladimir Gorobets
May 10, 2021
Only See Great: Interview with PUMA GM Russia and Ukraine Vladimir Gorobets
May 10, 2021
He ramped up PUMA's retail business in Russia and Ukraine and he now has set his sights on firmly establishing PUMA as a sports brand in his markets. We caught up with Vladimir Gorobets, General Manager of PUMA Russia and Ukraine, to talk about his career, the peculiarities of PUMA's business in those countries as well as well as his vision for the future.
At first sight, Russia and Ukraine are not difficult markets. "Our favorite shoe is the ST Runner in a triple black colorway," Vladimir smiles. "Nothing dramatic: simple, stylish, black and practical." The long winters in both countries also require a solid line-up of winterized outfits.
But that where it stops being simple. In order to push high-end products to customers, you have to set up your own retail infrastructure, which is exactly what Vladimir did during his more than 15 years at PUMA.
When Vladimir was 24, he joined PUMA in his native Ukraine, where he took on the project of establishing owned-and-operated retail stores in the country. "When I started in Ukraine, we had one store," Vladimir recalls. In just 3 years' time, Vladimir and his team opened 20 PUMA shops in the country.
Following his success in Ukraine, Vladimir joined the PUMA Russia team as Head of Retail. "When I came to Russia, retail was about 35 percent of the business, five years later it was 50/50, now retail is the majority of the business," he says – an impressive track record which eventually saw him get promoted to GM of Russia and Ukraine. But Vladimir says that career planning was never the thing that made him get up in the morning.
"To be honest, I focused on what was right for the brand. I didn't think much about career planning. There was no magic moment, just steady performance over the years," he says.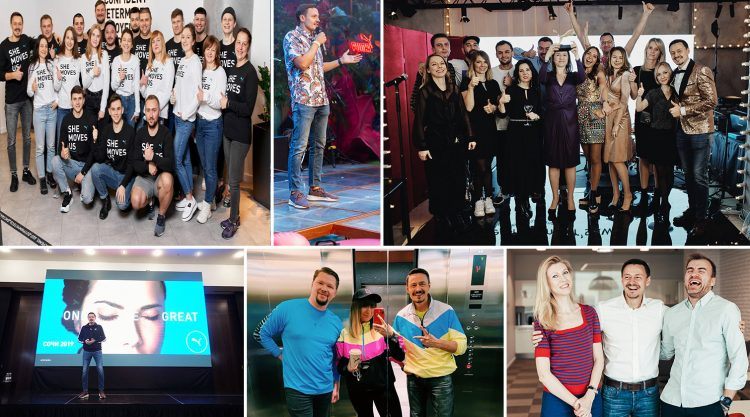 But it wasn't all plain sailing for Vladimir, who at one point noticed that he had worked too much and hadn't taken good care of himself. When he joined PUMA Russia in 2010, he was tasked with turning around the business and building a platform for sustainable growth. "I was super motivated in the beginning and set unrealistic expectations, most of all for myself," he explains.
Working for more than 12 hours every day, also during weekends, started taking a toll on his body. He started feeling exhausted, both physically and mentally.
"I ignored the simple fact that getting a good rest is an important part of the training exercise for athletes and managers alike," he recalls. "The best thing I did was talking to my boss. He quickly understood that I was close to a burn out and advised me to take a break."
Just eight months after Vladimir had become the General Manager of Russia and Ukraine, the pandemic struck and forced both markets into a lockdown. Many of the stores for which Vladimir had worked so hard had to close from one day to the other.
"Nobody out there knew how to deal with that kind of situation," Vladimir says. He believes that the key to PUMA's success was to take the challenges of the pandemic seriously from day one and protect customers and staff, while working hard to keep the business going. In times of uncertainty, it was also important to communicate clearly and to be transparent, while keeping up that "Forever Faster" spirit to quickly react to an ever-changing situation.
"Going through this crisis, I was impressed, as I saw many examples of true leadership, commitment and even heroism in my local team and at the teams across the globe. The people around me motivated me a lot!" Vladimir says.
And this attitude paid off. In spite of the pandemic, PUMA strongly grew its sales in both Russia and Ukraine during 2020 and took market share from its competitors.
In the long run, Vladimir believes that clearly positioning PUMA as a sports brand will help boost the brand's credibility with consumers.
To achieve this, PUMA boosted its presence in football, by teaming up with Ukrainian football champions Shakhtar Donetsk. "At the start, we had zero presence in Ukrainian football. So, teaming up with one of the best teams in the country was very big news for our area," Vladimir says.
In Russia, PUMA also steadily increased its portfolio of clubs, most recently announcing a deal with Dynamo Moscow, a club with a long and successful history and many committed and loyal fans. Next year, five out of the 16 teams in Russia's topflight will be equipped by PUMA: Dynamo, Krasnodar, Khimki, Rostov as well as Krylia Sovetov, which will be promoted next season.
So, what's next for PUMA in Russia and Ukraine? Where do we "Only See Great"?
"In general, I see a strong trend towards healthier and sportier lifestyles everywhere. PUMA as a brand is very well positioned to benefit from this. I am confident that we all have exciting times ahead of us!" Vladimir says resolutely.