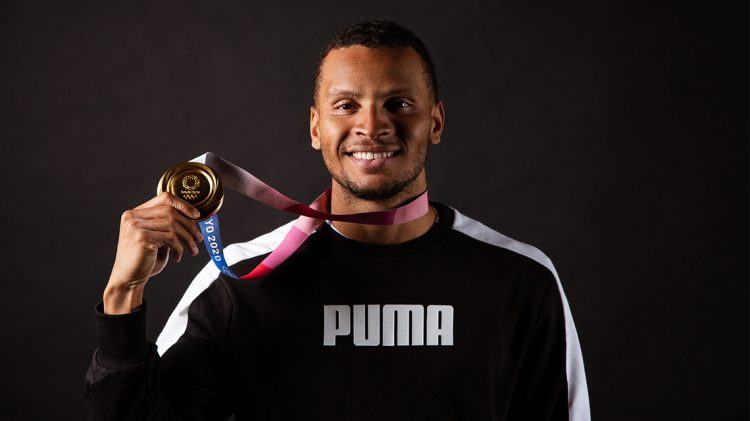 "It's just about
embracing the journey"
SIX-TIME OLYMPIC MEDALLIST ANDRE DE GRASSE TALKS "ONLY SEE GREAT"
August 3, 2022
SIX-TIME OLYMPIC MEDALLIST ANDRE DE GRASSE TALKS "ONLY SEE GREAT"
August 3, 2022
He has just won gold with the men's 4×100 relay team at the World Athletics Championships in Eugene. In our video interview, Andre De Grasse now talks about his motivation to continue running at the highest level. In the chat, Andre talks about his extraordinary performances, his very first successes and how he prepared for the moments leading up to it.
Get inspired!
"Every year is a learning curve, a learning step. And I feel like I want to just keep climbing the ladder, I told myself going into the Olympics that I wanted to win three gold medals. I came up a little bit short", Andre laughs. "I got one. And now it's like, okay, now I need to focus on what are the things that I can do to continue to get better."
Andre's biggest drive is to be the best version of himself and to continue to carry on his legacy of being one of the best track and field athletes in the world.
First a hamstring injury stopped Andre, then COVID.
How did he manage to stay motivated?
"I think I get a lot of support from my family, my friends, they continue to push me every single day to be the best athlete of myself. Obviously, I have self-motivation as well that I want to be the best", Andre says. "And that's what keeps me, keeps me up at night, keeps me motivated and keeps me ready to take on the day."