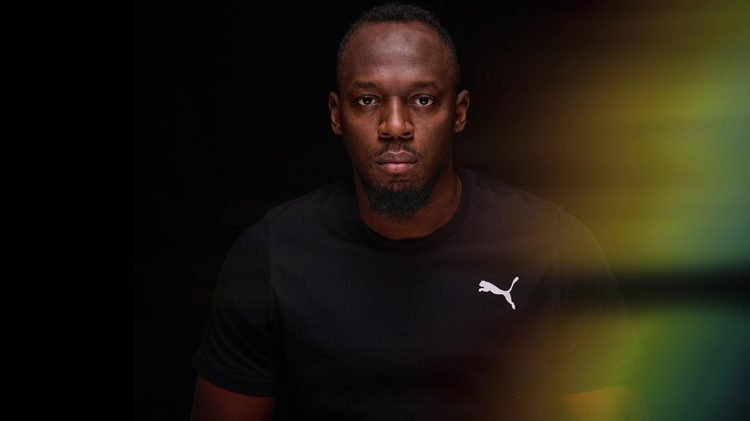 "Greatness is doing
things no one has
ever done before"
USAIN BOLT TALKS "ONLY SEE GREAT"
January 5, 2022
USAIN BOLT TALKS "ONLY SEE GREAT"
January 5, 2022
PUMA Ambassador and world record holder
Usain Bolt

talks about his extraordinary athletic performances, starting from the very beginning, his relationship with PUMA and some of the challenges he faced in his career, as part of the "

Only See Great

" campaign. 
"As a junior, I was really, really talented, but getting into the senior level, I was still kind of young and naive and felt like I didn't need to work as hard to compete at a high level. Going to (the 2004 Olympic Games in) Athens and not actually making it through the first round really helped me to say: 'you know what, I need to look at myself and understand that if I want to be the best or if I want to win an Olympic gold medal, I need to be more dedicated, I need to work harder'."
GREAT MEMORIES
His first season as a professional athlete 2008 was a very memorable one. That was the first year he really started training at a high level, physically and mentally. 2015 was a tough season for Usain, but also a very fulfilling one. He truly experienced that with hard work anything is possible. "I believed in myself, I came out on the day and I just executed. I believed that I could do it. And I got it done." Now being retired from sprinting, the 35-year-old Jamaican really misses the Olympics, but he found a way to passionately celebrate sports events by simply switching from athlete to fan.  "For me, the Jamaican girls did extremely well. Also Karsten Warholm really blew my brain. And Alyson Felix, she actually got a medal after having a kid and going through all that she did, to really show up at the Olympics and get on the podium is a massive feat.
Sieh dir diesen Beitrag auf Instagram an