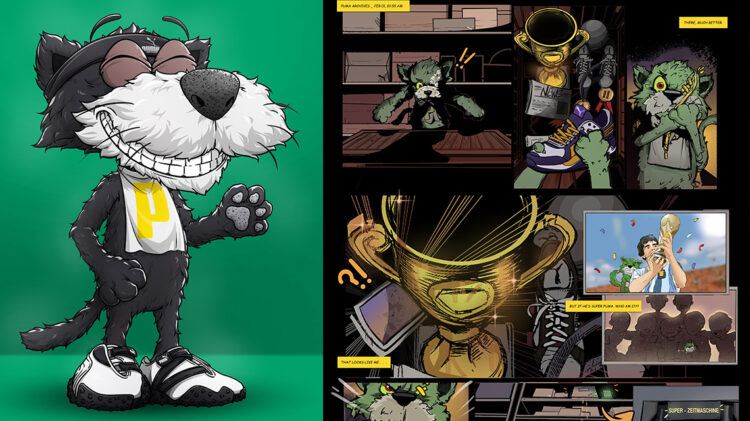 SUPER PUMA
IS AWAKE!
PUMA'S ICONIC "SUPER PUMA" CARTOON ENTERS THE VIRTUAL WORLD WITH DEBUT PFP NFT PROJECT
February 17, 2023
PUMA'S ICONIC "SUPER PUMA" CARTOON ENTERS THE VIRTUAL WORLD WITH DEBUT PFP NFT PROJECT
February 17, 2023
We're excited to share the next project in PUMA's web3 journey. Our iconic 'Super PUMA' cartoon mascot enters the virtual world as part of our new PFP NFT. It celebrates PUMA´s 75th anniversary in a fun and innovative way.
CATch Up talked to PUMA´s Global Creative Director & Innovation, Heiko Desens to learn more about the latest profile picture (PFP) NFT project.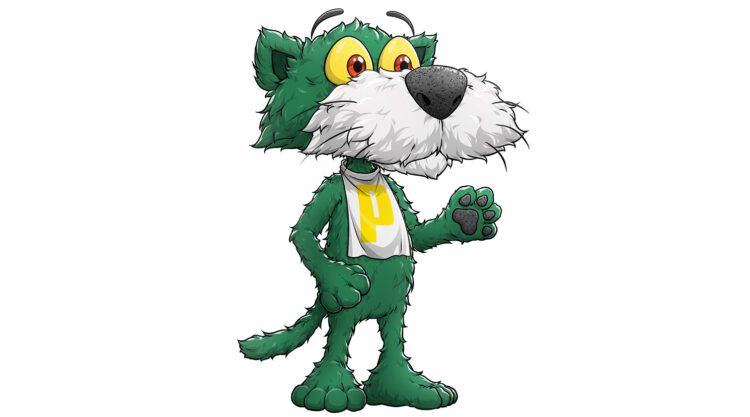 For our employees who do not know "Super PUMA" – what is it exactly?
Heiko: "Super PUMA" was a comic book, which the company originally released 1986. Now it returns, as a unique piece of digital art that can be used as a profile picture (PFP) on social media. The Super PUMA will also highlight our historic moments in sports. We have specially developed a new, original storyline.
How can you be one of the lucky ones and get one of the 10,000 Super PUMA profile picture (PFP) NFTs?
Heiko: They haven't been minted yet. We are in the middle of the introduction phase now. There is a four weeks schedule for this phase. Every week on Twitter, on Discord and via our PUMA social media channels in general, we publish an animation and a comic. Then the minting starts. This will happen now on February 22nd. And great news: all current Nitro Collection NFT holders will be airdropped a Super PUMA PFP. An additional 4,000 Super PUMA PFPs will be sold publicly for non-NITRO holders. The remaining 2,000 will be saved for our partnership with 10KTF.
Nitro Collection NFT holders will also continue to get first access to our next futuristic wave of footwear. So it´s worth getting started. If you don't have a NITRO Collection NFT and are interested in minting the Super PUMA NFT, please email Ivan Dashkov with your Ethereum address.
What is the social media story around the Super PUMA about?
Heiko: This is a completely new story. In it, the Super PUMA comes back to life in our archive. Then he has contact with a time machine, with which he can travel into the past and also into the future. In the process, he also meets the Evil Puma. But I don't want to give too much away.
Why is it important for PUMA to be visible and active in the Web3 space?
Heiko: As virtual space and digital goods become increasingly important, PUMA has launched several Web3 projects. We've done this to have a presence in those spaces but to also be ready for potential larger consumer shifts into these spaces. For sure, one of the highlights was last years New York Fashion Week show in September 2022, where we showcased our digital innovations.
What else can we expect in the Web3 space in the coming month?
Heiko: We have exciting things in the pipeline! The Super PUMA PFP NFT announcement marks our one-year anniversary since PUMA became one of the first brands to register its ENS domain, Puma.eth in February 2022. In spring we will have new and innovative phygital product offerings and collaborations with some credible brand partners.
Check out our Super PUMA profile picture (PFP) NFTs ⬇️
View this post on Instagram