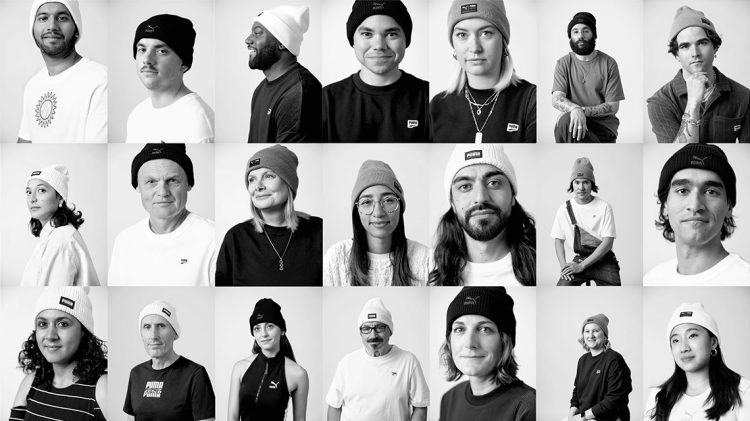 Different
Together
PUMA´s beanie campaign shot by Angélica Dass
October 18, 2022
PUMA´s beanie campaign shot by Angélica Dass
October 18, 2022
The press often refers to her as a Latin American arts activist. Award-winning Brazilian photographer

Angélica Dass

places
identity and equality

at the heart of her work. PUMA had the great honor to get her on board for our

newest beanie campaign

. And it gets even better – like last year, our own employees are the faces of the shooting.  A total of

40 PUMA employees were photographed

, with a

strong message

behind it. Before the start of our campaign, you now have the opportunity to take an

exclusive look at the expressive images

.
Do you spot some familiar faces?
This beanie campaign is a project of our PUMA Accessories team. CATch up talked to Daniela Molin (General Manager BU Accessories) about the importance of diversity in teams.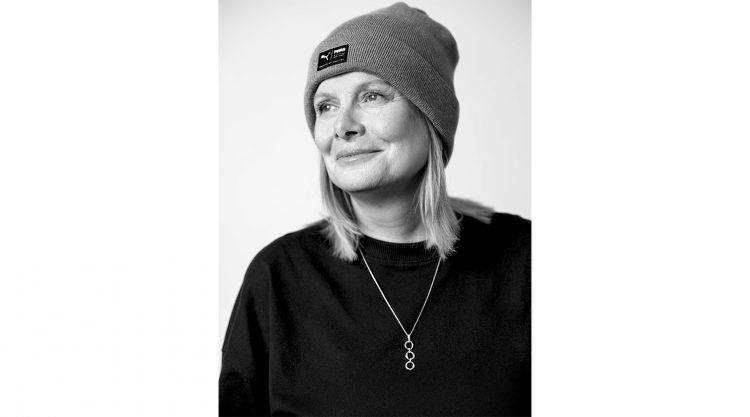 "Diversity to me means to embrace the uniqueness of every person. 
For me it's very inspiring to spend time and work with people from different backgrounds and cultures and embrace their different characters.
We can learn so much from each other every day and it is important that I do everything I can to prevent and fight racism and discrimination inside and outside of PUMA. The photographs taken by talented Angélica Dass are meant to symbolize and externalize this message."
Daniela Molin
SIMPLY THE PERFECT FIT FOR EVERYONE!
With PUMA´s Autumn/Winter 2022 beanie campaign we aim to start a conversations about identity and equality. We want to engage in open discourse and ensure that everyone feels they can be themselves. We also make this clear through our BE YOU employee value. It is not just a phrase – it's about creating a place where every employee can be who they are. Did you know? 134 nationalities work at PUMA worldwide. Each member of the PUMA Fam is different and brings something amazing to the team … and they all look beaaaautiful in a PUMA beanie.
Here's the proof!
ART EXHIBITION AT PUMA´S HQ
The artist responsible for the campaign images, Angélica Dass, will visit us this week at our headquarters in Herzogenaurach. In a globally streamed talk she will inspire about her art and her drive. She will also open our internal exhibition at PUMA´s HQ. Here all 40 photographs will be on display. Come by when you have the chance!
Be on the lookout for the campaign images, the beanie campaign is launching globally soon on

puma.com

!