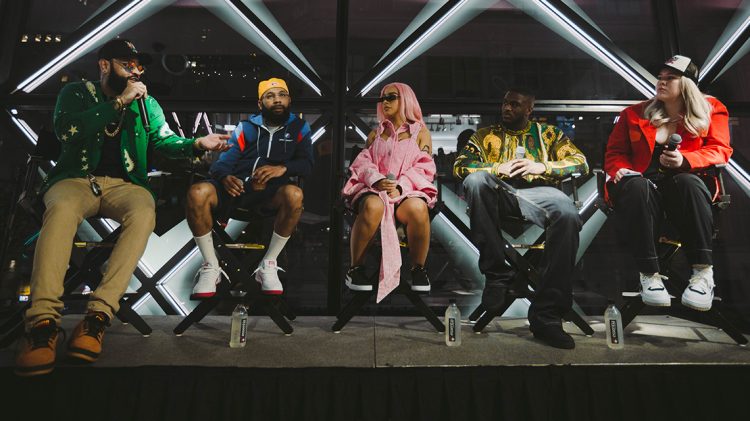 Accessories
Hometown heroes
on 5th Avenue
PUMA´s exclusive Hometown Heroes launch event in NYC, USA
May 18, 2022
PUMA´s exclusive Hometown Heroes launch event in NYC, USA
May 18, 2022
Last weekend was the launch event for our first
Hometown Heroes

caps capsule. And would there be a better place for it than New York City? In our

Flag Ship Store on 5th Avenue

we welcomed

100 guests

exclusively to introduce them to the new modern headwear with a historic background. Among them were fashion influencers, bloggers and designers from the New York scene. One of the highlights was a panel discussion

with Mike Camargo (Upscale Vandal), Buck$y Luchiiano, Walter Harvin, Julissa Lee, hosted by Liz Beecroft

. Check out some images from the event!
In an exclusive setting at our NYC flagship store, our panelists discussed the definition of a Hometown Hero and talked about the importance of giving back to the community you come from.
"As a sportswear brand with an extensive heritage not only in sports but also in fashion and culture, we wanted to pay homage to the NY hometown heroes who impacted their communities and gave back to the places they are coming from. Working with Upscale Vandal has been a privilege and we hope this collection will leave its mark as well for the coming generations. There is so much more coming in the upcoming seasons, so stay tuned!"
– Oana Leonte, Teamhead BU Marketing Accessories at PUMA
The event was complimented with great food, New York inspired cocktails, DJ tunes and a delicious barbecue outside of our flagship store on 5th Avenue.
View this post on Instagram