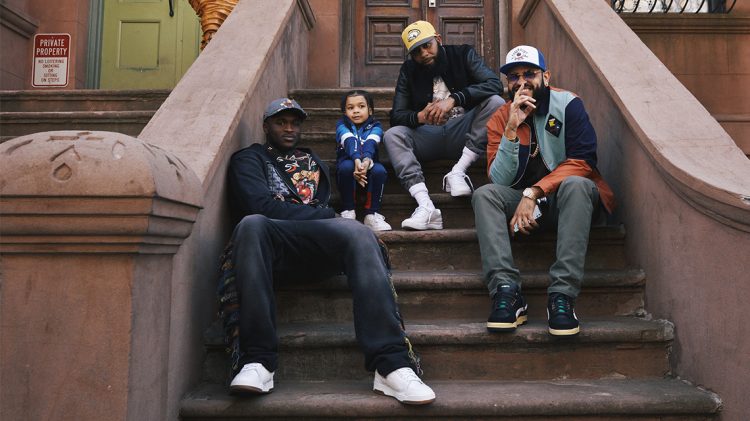 Accessories
MEET OUR
HOMETOWN HEROES
PUMA LAUNCHES HOMETOWN HEROES COLLECTION WITH UPSCALE VANDAL'S MIKE CAMARGO
May 16, 2022
PUMA LAUNCHES HOMETOWN HEROES COLLECTION WITH UPSCALE VANDAL'S MIKE CAMARGO
May 16, 2022
Do you already have a stylish cap for the summer? We've got something for you!
We are shaking up the headwear market with the launch of our
"Hometown Heroes"

, a freshly designed and limited edition hat collection featuring

three cap styles

. The collection will be supported by our PUMA ambassadors

Neymar Jr., Christian Pulisic, Myke Towers, and Kyle Kuzma

. On Saturday we

officially launched the first capsule in New York City

together with

Upscale Vandal

. We'll be covering the launch event in more detail soon, but for now you can

check out the caps' lookbook and learn more about what "Hometown Heroes" means

.
What is a Hometown Hero?
It's inspired all together by the athletes, the artists, and the homegrown talent that stays true to its roots. A Hometown Hero is someone that gives back to the community, while being positive and progressive in all that they do. The new limited edition collection also pays homage to the very roots of street and art culture, as well as PUMA's incredible sporting history. Reaching back through from 50's football, to 90's basketball, and 2000's action sports; Hometown Heroes respects history, while bowing to its heroes.
"The attention to detail that has gone into this new collection is extremely exciting. From the references in the main graphics, to the hidden messages under the visor and even a set of pins, which fans can use to customise their headwear to their personal style. We really wanted to push the boundaries and explore different ways creating products that tell unique and personal stories."
– Sara Rosina, PUMA Head of Design Accessories
Part of "The Collective"
Our first limited edition headwear collection features caps, beanies and bucket hats designed and developed in collaboration with Mike Camargo, Creative Consultant and Founder of Upscale Vandal. As an extension of the FOR ALL TIME platform, Mike Camargo is part of "The Collective", a group of Iconic Culture Influencers, who have shaped the sneaker game over the last 50 years. For his latest collaboration with PUMA, he is leading the Hometown Heroes initiative, further solidifying his connection to his community and implying voices within it.
"There's a saying that goes – 'style is a way of saying who you are without having to speak', that's exactly what we have worked towards with the 'Hometown Heroes' collection. When you walk outside, what's the first thing you notice on someone? Is it their clothes? Do you make eye contact…? It's always the hat. We only wear things that represent us. Our clothes are an extension of who we are. I grew up in Brooklyn and New York City; and my creativity is fuelled by the energy from the streets and the people that live and breathe their hometown – this collection pays tribute to that. What we wear is chosen meticulously; because when we step outside, we want you to know what we stand for!"
– Mike Camargo (Upscale Vandal)
Our debut Hometown Heroes headwear collection will launch on May 18th on PUMA.com. This will be the first of four Hometown Heroes launches. And, there is so much more happening for headwear culture this year, so stay tuned!