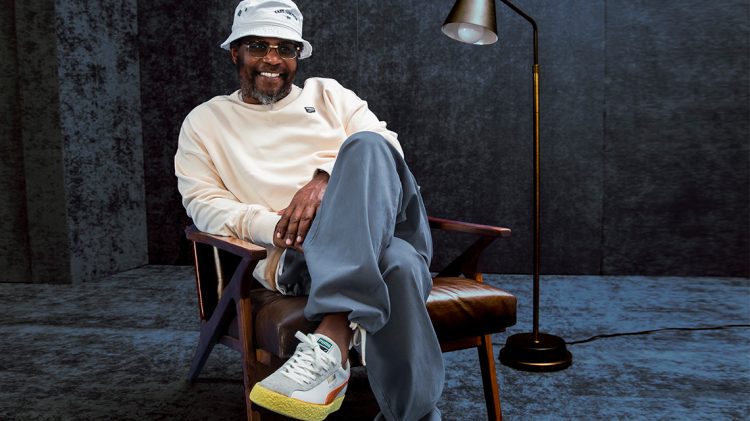 FOR
ALL
TIME
A GLOBAL CLASSICS PLATFORM
April 29, 2022
A GLOBAL CLASSICS PLATFORM
April 29, 2022
FOR ALL TIME!

This year we will be highlighting PUMA's legacy as a classic sneaker brand by asking a select group of iconic cultural leaders the essential question: What is a Classic? Our 'FOR ALL TIME' campaign will communicate PUMA's classic sneakers such as The Suede, and other products by telling inspiring stories of

Iconic Culture Influencers, who have shaped the sneaker game over the last 50 years.
We partner with Basketball and Classics Creative Director, JAY-Z and Roc Nation's Emory Jones, as the executive producers of "The Collective," a team of creatives, influencers, and storytellers who have had a timeless influence in each of their respective fields. Each member of The Collective will highlight various Classic PUMA sneaker silhouettes with interviews, creative content, and product designs that help define both what it means to be a Classic, and what it means to have timeless influence.  
As a key element of the project, each member of The Collective will hand select a rising member of the next generation of soon-to-be classic influencers within their fields and support their work and development with a financial grant as well as mentorship and promotional support. We will highlight these new members of the Collective, shining a light on those who very well may become the "classics" of tomorrow. 
Over the next 8 months, The Collective will share their personal stories of growth and development, while also sharing the story of their personally selected Collective member. Each month we will see the release of new content via advertising, web content, and social media.
Next year we will celebrate our 75th anniversary!

PUMA has 75 years of rich history; 75 years of building relationships with some of the most impactful names across sport, music, fashion and entrepreneurship. June Ambrose merged hip hop into the luxury fashion space creating a blueprint for 90s and 00s style, Hype Williams transformed hip hop into art with his groundbreaking music videos, Emory Jones is a business and branding visionary, Lenny Santiago redefined on-the-move portraiture, Rhuigi challenged the traditions of American streetwear, Dapper Dan defined logomania before it had a name, and Mike Camargo brings community to the masses – the collective boasts 30+ years of cultural influence that has expanded that access of generations to come.
Stay tuned for more!