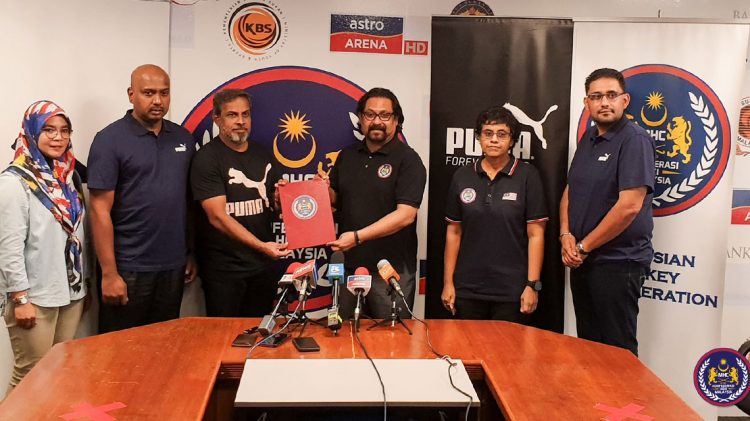 We say
"Selamat Datang"
to Malaysia
PUMA sponsors Malaysian Hockey Confederation
July 21, 2020
PUMA sponsors Malaysian Hockey Confederation
July 21, 2020
PUMA will outfit the
Malaysian national field hockey teams

 and provide full outfits for the national squad, beginning 2021.
The news was announced personally by the President of Malaysian Hockey Confederation (MHC), Dato' Subahan bin Kamal. PUMA is proud that from 2021 to 2023 the entire Malaysian national hockey squad will wear PUMA equipment, as hockey has a high priority in Malaysia. "Hockey has its own fans and it's a famous sport in Malaysia," comments En. Murugeson Sithambhram, Active Sports Center Manager and PUMA representative. The Malaysian national hockey teams are excited to play in PUMA soon.
We are honoured and grateful. PUMA is one of the leading sports outfitters in the world and they have sponsored major football clubs like Dortmund and Manchester City.
The Malaysian men's national hockey team is ranked 11th in the world and even ahead of four-time world champion Pakistan. The last tournament left for the Malaysian team this year is the Asian Champions Trophy, which features Asia's top six field hockey teams competing in an all-play-all tournament. Malaysia will already play in PUMA although the contract with PUMA begins next year – this should definitely motivate the players and boost their chances for the win.