"The longer I run, the better I feel"
PUMA signs European Marathon Champion Aleksandra Lisowska
February 20, 2023
PUMA signs European Marathon Champion Aleksandra Lisowska
February 20, 2023
Welcome to the RUN PUMA Fam, Aleksandra Lisowska! The Polish long-distance runner and European marathon champion will be wearing our latest performance products, such as the Deviate NITRO Elite 2, starting at the Rotterdam Marathon on April 16.
Aleksandra started her athletics career in the steeplechase and cross country running before taking on longer distances such as the half-marathon and the marathon. Her biggest success came in the summer of 2022, when she won the marathon at the European Championships in Munich.
In our interview you can learn more about Aleksandra, her love for long-distance running and her sporting goals.
What do you associate the PUMA brand with?
Aleksandra: With prowess, dynamism, confidence in every movement and reliability, as well as cool style and colors.
Which type of long-distance running is your favorite and why?
Aleksandra: I love 30 km long runs in the second range or with increasing speed. I love running long distances in one go because the longer I run the better I feel. It's the same during marathons!
Which competitions can you count as your most successful? Both in terms of the preparation process and the medals you won?
Aleksandra: In the last three years I have won the National Championships and the European Championships, and the preparation for each of these events looked a little different. Of course, I count the European Championships in Munich among the most successful competitions. The road that led to them was not easy, but it was worth overcoming all the obstacles, as the final prize was priceless.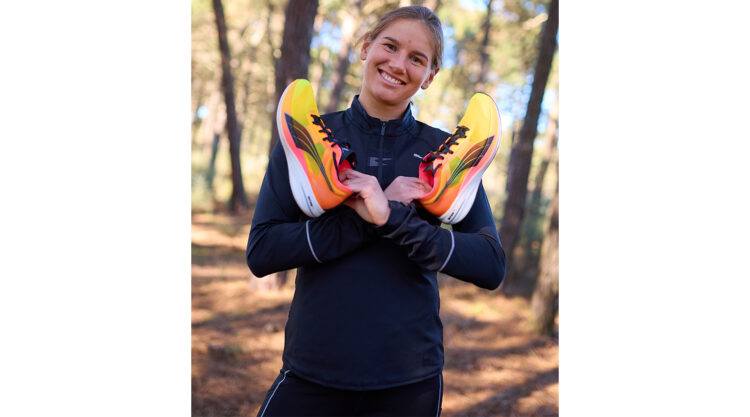 What is your biggest sports dream?
Aleksandra: Definitely the Olympic Medal.
If you could meet with one PUMA ambassador – who would it be?
Aleksandra: I think Molly Seidel, a 27-year-old who became the third American woman to win a medal in the marathon at the Olympics. In Tokyo she ran only her second marathon in her life and achieved a time of 2:27:46 in extremely difficult conditions, with only two outstanding runners from Kenya ahead of her. It was her performance at the Olympics that motivated me to compete in the European Championship, as Molly is the perfect example of how tactics and a strong mindset, not a life record, matter at events of this stature.