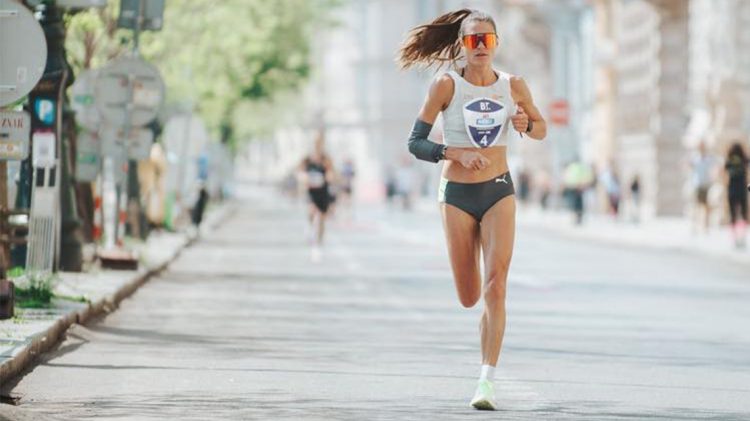 Running & Training
The Prague Marathon 2022 winner
wears Deviate Nitro Elite
PUMA Athlete Marcela Joglová wins Prague Marathon in Deviate Nitro Elite
May 12, 2022
PUMA Athlete Marcela Joglová wins Prague Marathon in Deviate Nitro Elite
May 12, 2022
Spring marathon magic is in the air! Congratulations to our PUMA athlete Marcela Joglova for her big win on the streets of Prague! Marcela is the official new Czech Republic women's champion with a time of 2:39:23. And what runners was she wearing? Marcela raced in our new PUMA Deviate Nitro Elite. ⚡️
The win of the Prague Marathon is the first Czech title for Marcela Joglova. "I can finally say that I really enjoyed the race because the people around the track were great. There were a lot of friends there, so I really enjoyed the atmosphere." said the PUMA elite athlete.
View this post on Instagram
"In terms of how the race went, I took it easy, but as the race went on I started to weaken. I felt I was missing the intensity of the kilometres I had run," Marcela explains.
"I want to rest now so that I can perform well again at the European Championships," Marcela concludes.
From 15-21 August 2022, Munich will host the European Championships, staging the biggest multi-sport event since the 1972 Olympic Games. We wish Marcela much success in her competition!