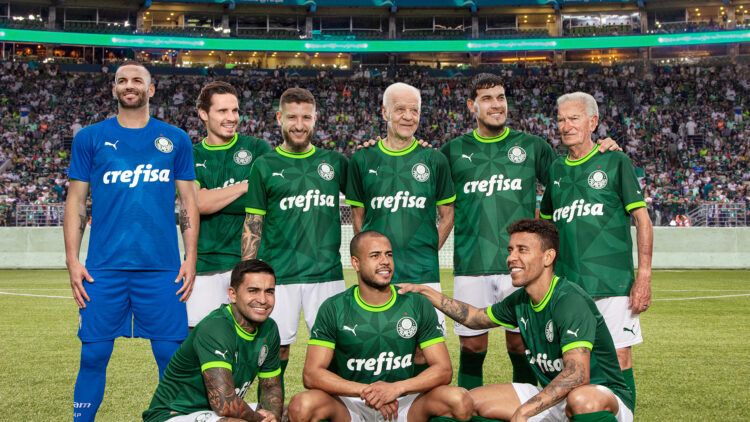 Welcome to the Third Academy
PUMA Brazil Launches its First FOREVER. FASTER. Driven Campaign for the Launch of Palmeiras' New 2023 Kits
February 1, 2023
PUMA Brazil Launches its First FOREVER. FASTER. Driven Campaign for the Launch of Palmeiras' New 2023 Kits
February 1, 2023
PUMA Brazil

and

Palmeiras

launched the new HOME and AWAY kits for the 2023 season with the marketing campaign titled

"Welcome to the Third Academy",

or

"Bem-vindos à Terceira Academia"

in Portuguese. The launch celebrates the historical squads from the decades of 1960 and 1970, the "First and Second Academies", and the current squad the "Third Academy". The "Third Academy" has won several important titles in recent years.

The campaign was inspired by PUMA's new FOREVER.FASTER. Brand Manual. "Through this campaign, we hoped to write the future history of sport", says Julia Machado, PUMA Brazil's Marketing Specialist responsible for the campaign's concept. "It is a big statement to say that Palmeiras' current squad is the new Third Academy, because the former two academies have created an iconic legacy. Therefore, we take our daring 'faster' attitude to create a new 'forever' moment in the club's history".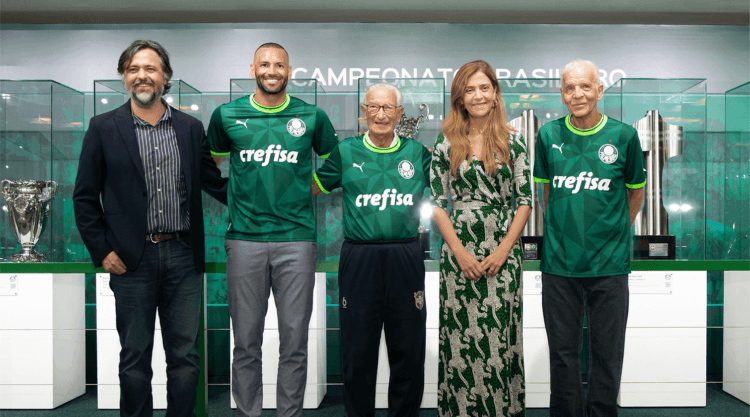 The correlation between past and present, legacy and attitude, culture and performance brings the campaign together. For the launch of the campaign, a small and exclusive event was held with past and present Palmeiras footballers. Influencers attended the event for the release of the jersey alongside former legendary players from the First and Second Academies Ademir da Guia and Dudu, as well as Weverton, current Palmeiras goalkeeper who also represented Brazil in the World Cup. Sebastian Diaz, PUMA Brazil's Managing Director, and Leila Pereira, Palmeiras' president also joined the event.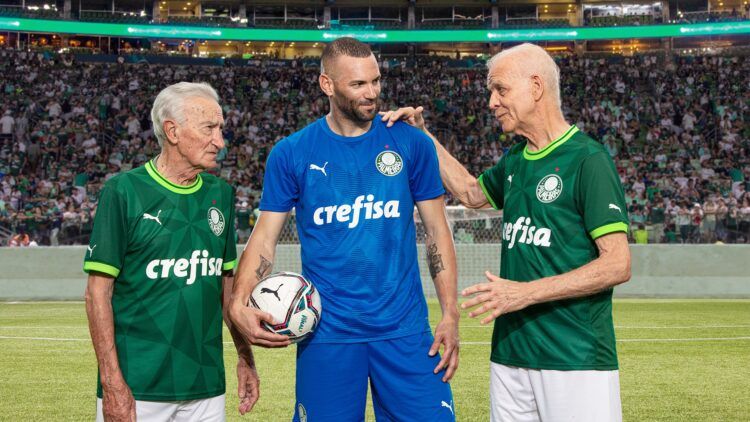 "The strength of this campaign lies in the union between past and present; players and supporters; coaching staff and board members; Palmeiras and PUMA. We emphasize the work that we are doing to honor one of the biggest clubs in Brazil. We are a FOREVER. FASTER. brand that, like Palmeiras, has an important and successful legacy, but when we look to the future, we see even more possibilities to write new achievements together."
A Partnership to Remember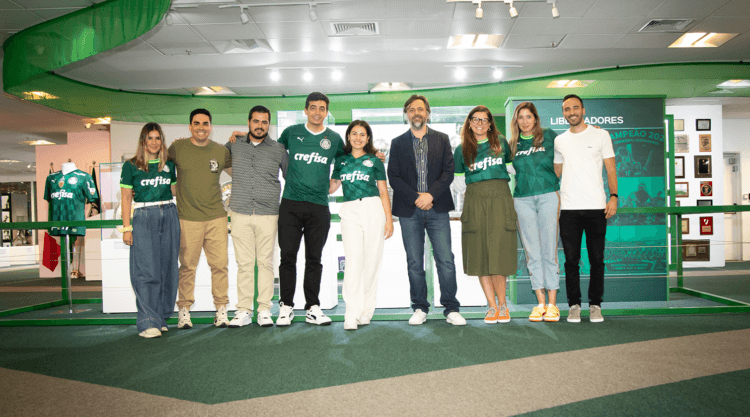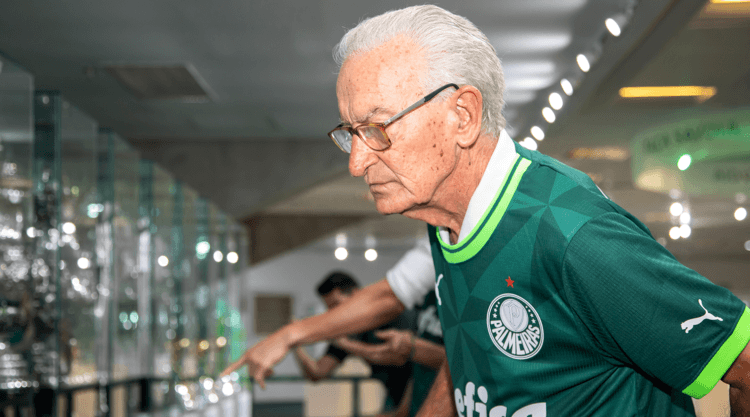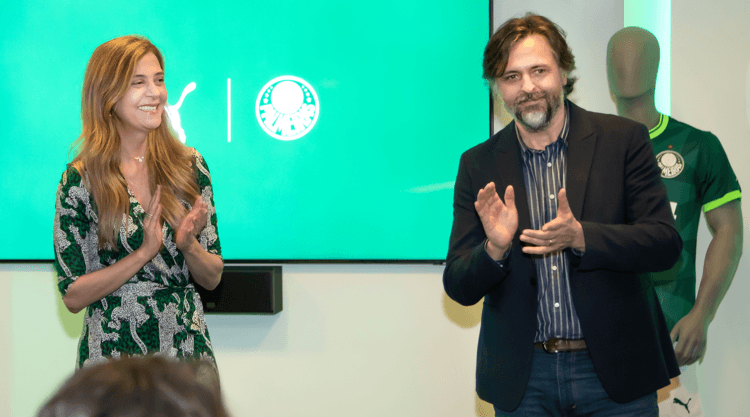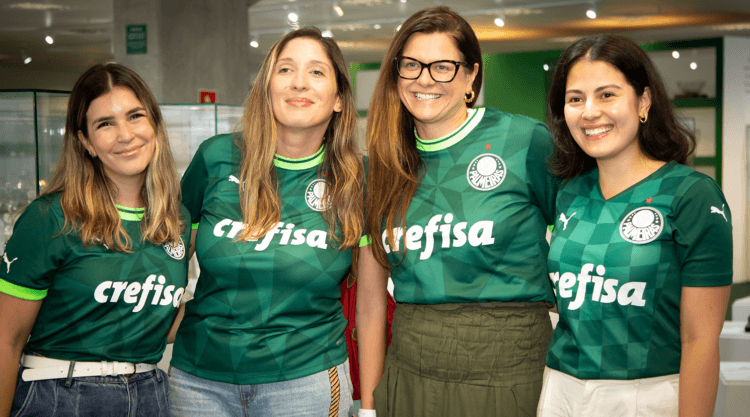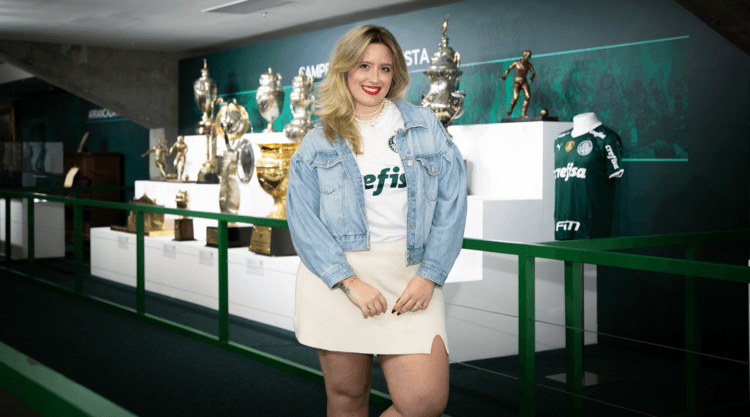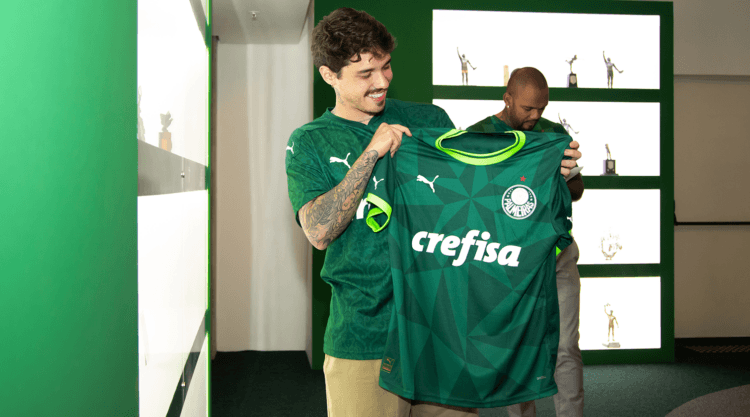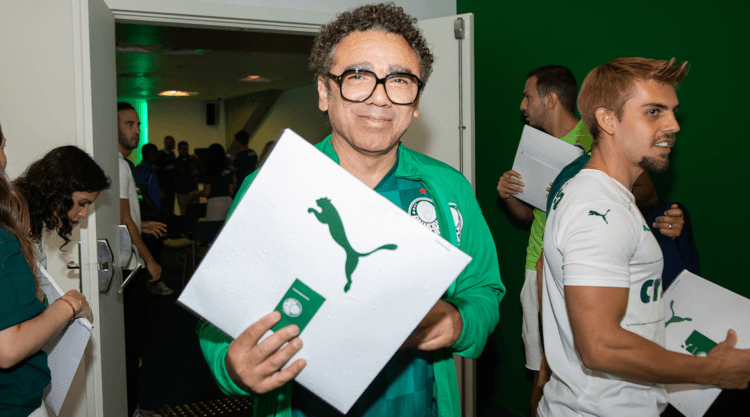 New Uniforms
The HOME kit is inspired by the victorious "Second Academy" kit from 1973, the year in which Palmeiras won the Brazilian Championship. The jersey features a straight collar and ribbed cuffs, replicating the 1973 pattern in a bolder, more contemporary neon green. The star on the kit pays homage to recent achievements, centred on the chest for the 2022 Brazilian Championship badge.
PUMA and Palmeiras have also launched the AWAY jersey. Inspired by the symbols used on Palmeiras match days such as banners and flags, the kits unite the fans with the team.