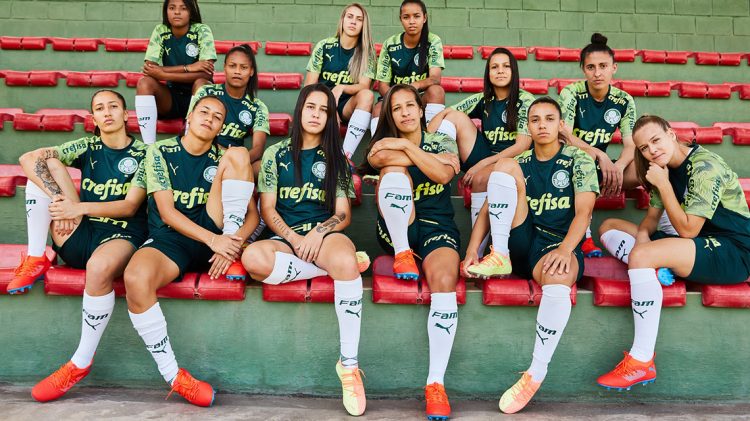 Take
a bow
PUMA closes unprecedented agreement with Palmeiras in Brazil and sponsors 23 female football players
September 14, 2020
PUMA closes unprecedented agreement with Palmeiras in Brazil and sponsors 23 female football players
September 14, 2020
We are thrilled about the sponsorship deal between PUMA Brazil and
23 athletes from Palmeiras' female squad

. With this deal, PUMA

strengthens Women's football

, highlights Palmeiras' female squad and

listens to what this group of women has to say

within PUMA's universe.

In addition to wearing PUMA boots and accessories during matchdays and training, the athletes will have an active voice, being present in campaigns both in football and sportstyle segment. A practical example is the recently launched #PUMACali campaign, a casual sneaker aimed for women, which celebrates women differences. Juliana Passari, Palmeiras midfielder, was one of the stars in the campaign.
We understand that through this world pioneering incentive, PUMA, in partnership with Palmeiras, added value to the sport in Brazil, presenting several possibilities for athletes while offering conditions to develop their work. For many years, the brand has sponsored big names in women's football, but with this project we also want a bigger, structural change, in order to have an increasingly stronger women's football.
female athletes
in the squad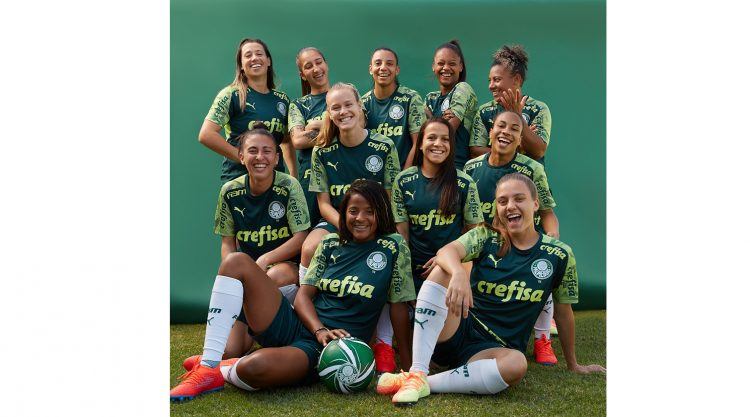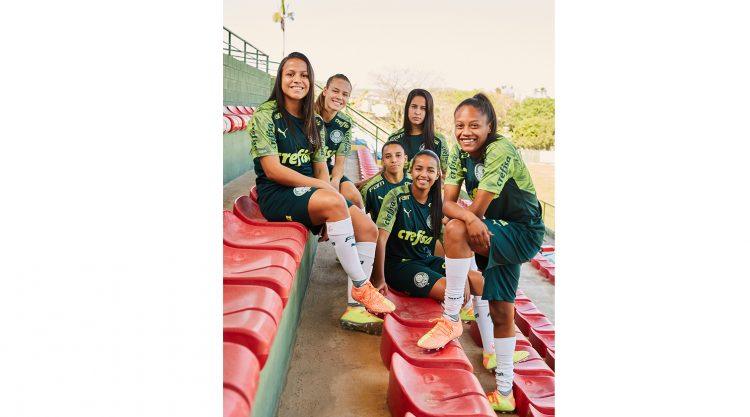 The team has big athletes who stand out in championships and are part of the national squad. With the sponsorship, we aim on building a "new face" for the club's female squad and we are sure that this is the beginning of a successful partnership.