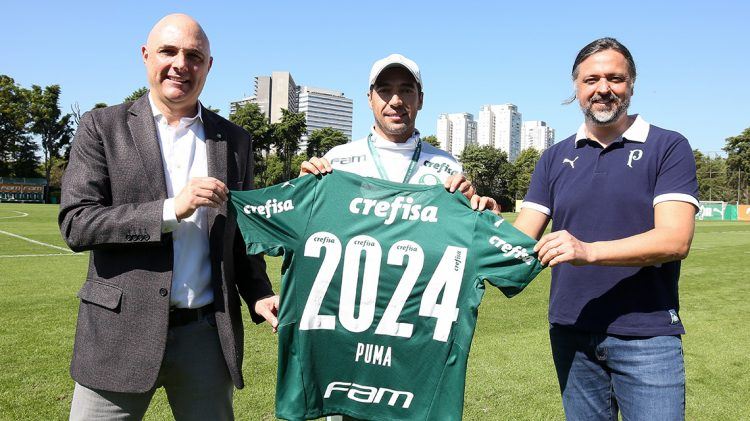 Three
more
years
PUMA and Brazilian Football Club Palmeiras renew partnership
June 11, 2021
PUMA and Brazilian Football Club Palmeiras renew partnership
June 11, 2021
PUMA and Brazilian football club Palmeiras have agreed to extend their successful partnership by three years until 2024.
Together with Palmeiras, PUMA has launched some memorable campaigns since first joining forces in 2019. The "Green is the Color of Envy" campaign video at the start of the partnership won praise by fans and journalists in Brazil and around the world.
But it wasn't just colorful campaigns, Palmeiras also made headlines by winning the Campeonato Paulista and most notably the Copa Libertadores, the highest prize in Latin American football.
"Palmeiras and PUMA share the same values. Whether it is during a match or as a company, we are fast and supporting each other as a family. We have an incredible future together. I'm proud of being a part of this team and very happy to renew this contract. I'm sure the success of the past few years will be repeated. It's an honor for PUMA to be a partner of Palmeiras"
In 2020, PUMA Brazil also signed a deal to outfit 23 athletes from Palmeiras' female squad. With that deal, PUMA showed its commitment to Women's football and boosted the sport in Brazil.
With so many great achievements, it was only logical to continue working together.
"The renewal of the contract with PUMA is a very special moment for Sociedade Esportiva Palmeiras. A victorious, exclusive partnership, which was very successful in this period,  is now being renewed. Palmeiras is proud to once again sign a contract with PUMA and we hope to continue with new achievements in this new cycle."