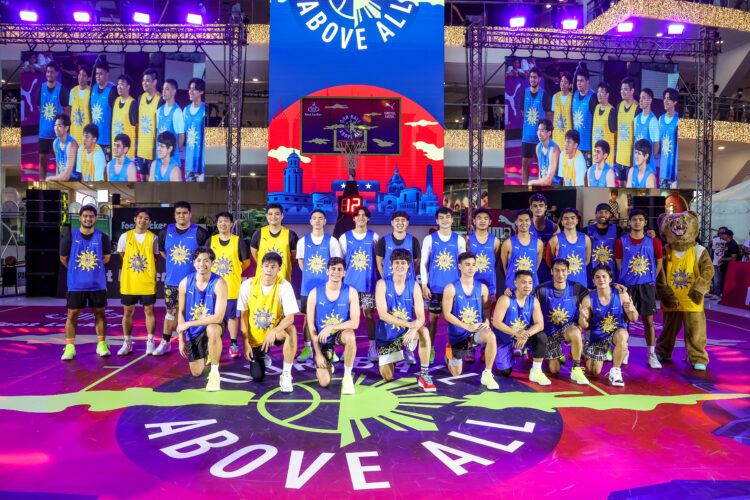 PUMA X FOOT LOCKER PHILIPPINES
OUR BALL ABOVE ALL!
September 18, 2023
OUR BALL ABOVE ALL!
September 18, 2023
Manila, Philippines witnessed an explosion of basketball fever as
PUMA and Foot Locker Asia launched the "Our Ball Above All" campaign

during the FIBA World Cup 2023 buzz. The month-long celebration paid tribute to the Philippines' deep love for basketball.
Celebrating the Filipinos´ love for  hoops, PUMA launched a variety of Philippines-exclusive jerseys and tees, accompanied by three thrilling activations that left basketball fans spellbound. The campaign's star, the newly launched All-Pro Nitro Lime Squeeze, took center stage, while the hashtag #OURBALLABOVEALL echoed across social media platforms.
Real spirit was brought into this campaign with three special activations and their stunning participants!
Strangers free Throw
Do you have what it takes to sink a perfect free throw? Local influencers and basketball luminaries hit the streets, challenging Filipinos to showcase their hoop prowess. All participants received exclusive PUMA Philippines jerseys, turning the streets into a basketball court of dreams.
Retail Store Rush
To score the coveted PUMA Philippines jersey, patrons had to take part in a high jump photo op at select PUMA and Foot Locker stores. Armed with a basketball, participants struck a pose at designated displays and shared their photos on social media. Basketball fans attending a Philippines National team game could also redeem their jerseys with a Gilas ticket, resulting in a frenzied rush to stores and overwhelming success!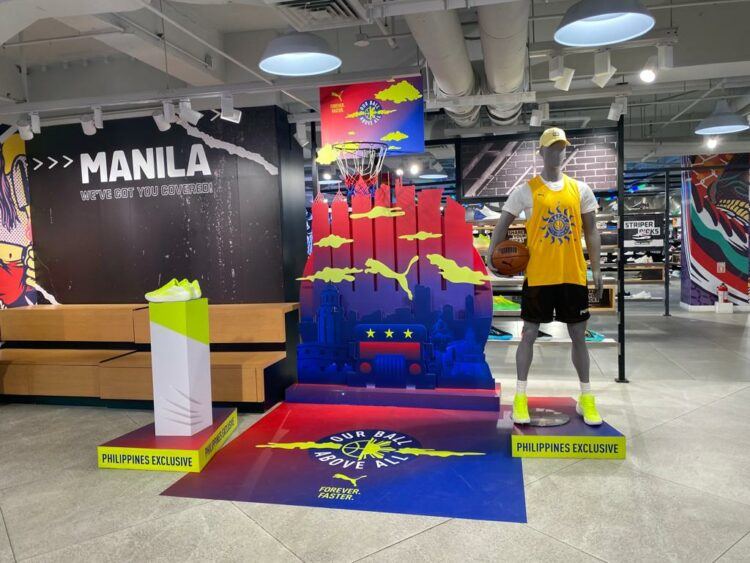 Glorietta Mall Spectacle
The grand finale of the campaign, a two-day spectacle at Glorietta Mall, drew massive crowds with a blend of sports and culture, celebrating everything that resonates with the Filipino community.
Attendees enjoyed a diverse array of on-site activities, ensuring non-stop excitement. highlights included a T-shirt customization corner, a live graffiti wall and a riveting Rap Battle performance. The 3v3 Celebrity Games featuring local basketball stars kept the adrenaline pumping, as fans rallied behind their favorite players. PUMA's ambassador and Filipino basketball sensation, Kai Sotto, took the stage and inspired all basketball fans.
It's safe to say that  PUMA and Foot Locker's "Our Ball Above All" campaign was an emphatic slam dunk that will be etched in the hearts of Filipino basketball enthusiasts for years to come!