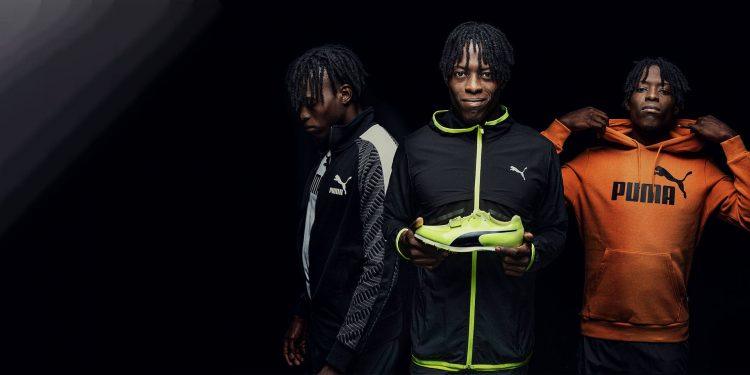 PUMA signs
Long Jump World
Champ Tajay Gayle
"I can't explain how exciting this is for me."
January 27, 2020
"I can't explain how exciting this is for me."
January 27, 2020
Global sports brand PUMA has signed current
long jump World Champion Tajay Gayle

. After taking home the gold medal at the 2019 Doha World Athletics Championships for his 8.69m mark, this is a very big deal.
Tajay is the first Jamaican athlete to win first place in the long jump at a World Championship.
"I'm so honored and happy to join the PUMA family, just like Usain Bolt," said Tajay. "I've been working hard since I was a kid to accomplish my objectives, and this is definitedly one of them. I can't explain how exciting this is for me. This new stage will allow me to prove everyone that I'm the best in the game."
Tajay comes from a small community in Eastern St. Andrew, Jamaica. He started his career experimenting in different disciplines, including decathlon, until he found his love for long jump. This happened by chance during one of his training sessions, simply because the mat of his high jump was wet. Since it was hard for him to do a safe landing, his coach made him do long jump practice instead. And ever since this blessing in disguise, he's been unstoppable.
Tajay is one of the best young talents out there. He recently accomplished a great feat during the recent World Champs, and we are sure he will perform great during 2020. He shares all of our brand values, making him the perfect new addition to our roster of Track and Field athletes."
We can't wait to see what great things Tajay will achieve as a PUMA athlete. Expect to read much more about him here on CATch up!