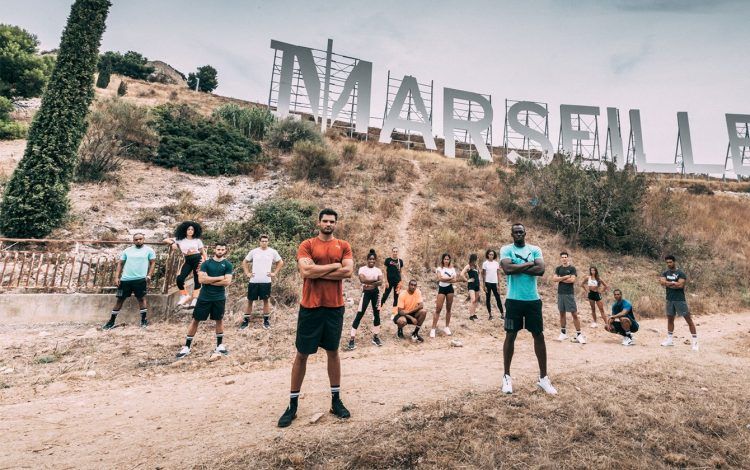 From Marseille
to Tokyo
PUMA athletes in France geat ready for the Olympic Summer Games
September 3, 2019
PUMA athletes in France geat ready for the Olympic Summer Games
September 3, 2019
It's less than a year to go until the
Tokyo Olympic Games

start in July 2020. About time to kick off preparations!
Who could do that better than the man who won
a total of eight gold medals in three successive Olympic Games?
Usain Bolt met with French national athletes such as Pierre-Amboise Bosse, Jimmy Vicault and PUMA's latest signing, swimmer Florent Manaudou for an action-packed day in Marseille.
Preparing for the Olympic Games
To warm up, the day began with Usain and Florent Manaudou meeting 10 French track and field athletes on stage to talk about how they prepare for the Olympic Games next year. "There will be moments of doubt, I had them when I doubted myself, my abilities. But I had a team to encourage me in such moments. We must surpass ourselves. Do not limit yourself," was Usain's advice for the other athletes according to franceinfo.fr.
Talk in the
Morning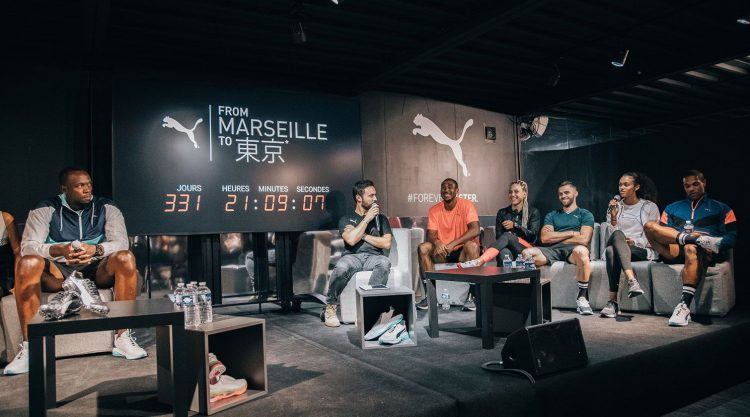 Heating Up
To get ready for Toyko it takes more than only talk about how to prepare. PUMA invited the athletes and its "Team Faster" fitness ambassadors to a special training facility to try different training techniques and compare their own speed, agility, and strength to that of the Olympic Athletes.
Training Session
in the Afternoon
Celebrating Olympique de Marseille
The end of the day had a surprise in store: In front of 150 guests and kids from Olympique de Marseille and the club's partners, PUMA revealed the club's Jersey Kit for the 19/20 season which pays tribute to Olympique de Marseille's 120th anniversary.
Kit Reveal
in the Evening