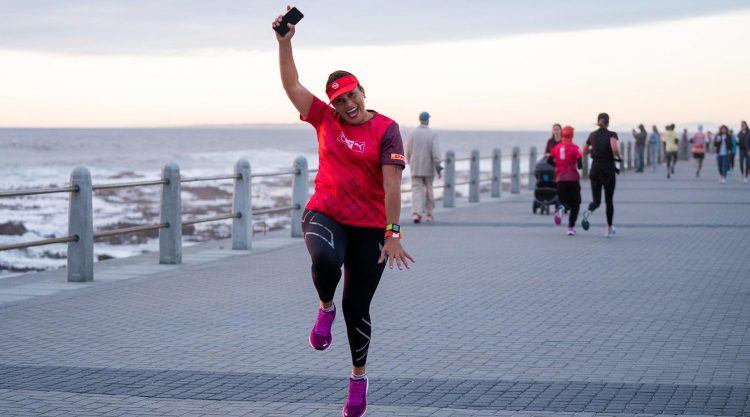 Run
South Africa
Run PUMA Demo Days in South Africa
June 20, 2022
Run PUMA Demo Days in South Africa
June 20, 2022
With the relaunch of Run PUMA and the Nitro range in 2021 in South Africa, we actively began to organise Run PUMA Demo Days. These days are specifically targeted at runners who have either participated in one of the three Run Your City 10K (6.2 miles) races or are considering participating (10-15,000 participants per run). We also call for participation through our social channels and mailings, and set up these events specifically in key running clubs around the country. The Run Your City series has an active database of 80,000 runners, so we reach an engaged community when organizers send out a call for Run PUMA Demo Days. Learn more!
The Demo Days South Africa are organized in the lead up to each event and give participants the opportunity to wear & test the latest Run PUMA footwear as well as gain some technical expertise around their shoe selection. Some testers just want to feel the ride on a carbon-plate so the Deviate and Deviate Nitro Elite are always popular selections. Everyone gets to run a 5km route and test the shoes and walk away with a fresh pair of PUMA socks. PUMA and the event organisers then have the opportunity via an Opt-In merchanism to communicate directly to them afterwards.
What started off in 2021 as 20 Run PUMA Demo Days has grown to 40 in 2022. Each event sees around 70 participants. We rotate the stock several times a year to ensure the product is fresh and in the latest colorways. All used stock is donated to needy running communities at the end of the activation period.
Recently we have expanded the Demo Days into trail and have begin to provide wear-testing pairs for consumers at short-distance trail events. People can choose to take the Voyage Nitro (and in due course Fast-Trac Nitro) for a spin during the race or simply test at their leisure.
PUMA Demo Days give us the opportunity to educate consumers directly about the features and benefits of our range. Runners are knowledgeable and interested and keen to try new things  – we like to think this breaks down some of those barriers to purchase and convert people in our great running products.