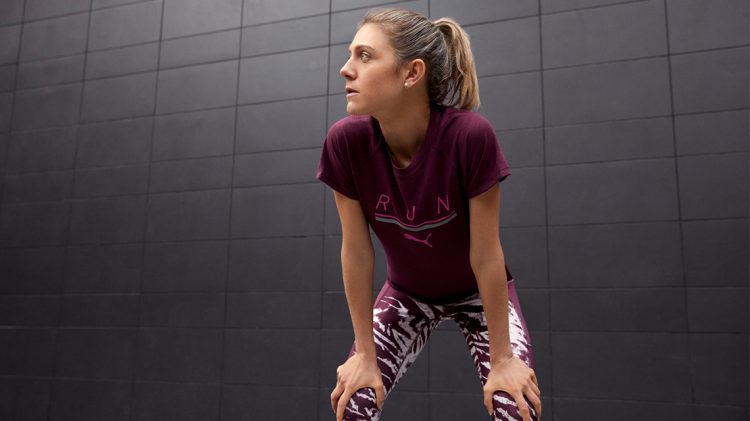 Running & Training
RUN PUMA
keeps growing
and growing
The RUN PUMA Family continues to grow with international additions to its roster
January 18, 2022
The RUN PUMA Family continues to grow with international additions to its roster
January 18, 2022
We are continuing to
expand our international RUN PUMA roster

 and are excited to introduce you to our latest distance runners:

Liv Westphal (France), Pat Tiernan (Australia) and Sondre Moen (Norway)

. We also saw an amazing Road Race in Houston the other weekend with fantastic results for our PUMA Elite Running Club (for example for

Fiona O' Keeffe

).

Learn more about our athletes!
Liv is the best French distance runner. She holds the National record for the 5k and 10k and will make her marathon debut this spring. She was a student at Boston College for six years and lives and trains in Valencia, Spain.
Liv is looking forward to compete in the marathon at the 2024 Olympics in Paris in front of her home crowd.
Sondre is a Norwegian long-distance runner. He set a European record in marathon in 2017 when winning the Fukuoka Marathon. During the Impossible Games at Bislett in June 2020, he set a European record in 25,000m with a time of 1:12:46.5.
In August 2020, he set a European record in one hour, running 21,131 km, and beating Jos Hermens 44 years old record.
Sondre will compete next month in the Sevilla Marathon and is then planning to run the Boston marathon in April.
Pat Tiernan is a dual Australian Olympian, having represented Australia at the 5000m in 2016 in Rio and the 10,000m in Tokyo in 2021. He is the Australian record holder at 10,000m with a time of 27.22.55. As a college athlete in the USA, he was the 2016 NCAA cross country champion at Villanova University.
Pat is a courageous front runner and at an age of 27, he is expected to have a brilliant future as a marathon runner, an event he intends to take on for the first time in fall this year. He is a highly regarded member of the Australian athletics team, which is also supported by PUMA. Pat will join the PUMA Elite club in North Carolina and will train with PUMA coach Alistair Cragg. Pat Tiernan in his first race in PUMA ran a personal best in the half marathon, clocking the second fastest time ever run by an Australian in 1.00:55.
View this post on Instagram
Fiona O' Keeffe is a 23-year-old PUMA runner. She confirmed her progress since she joined the PUMA Elite Running club last year and recently clocked a fantastic 1.07:42 in her first half marathon. This makes her the 5th fastest ever US athletes over the distance.