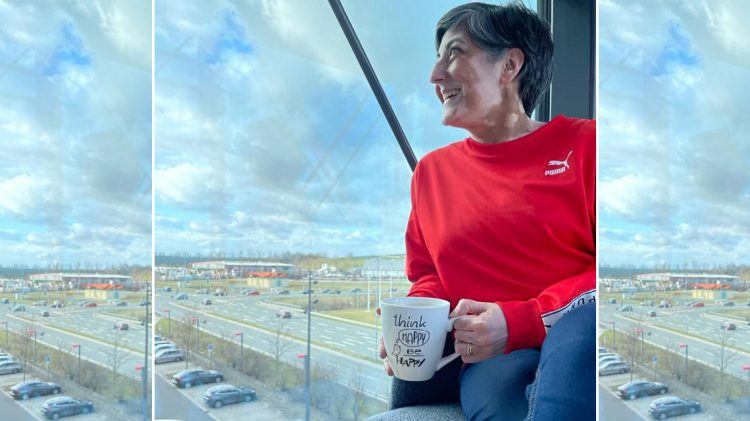 SHE MOVES US


"Don't give up -
believe in yourself and be brave."
She Moves Us - Interview with PUMA's Teamhead of Material Development for Apparel, Bowie Miles
May 17, 2021
She Moves Us - Interview with PUMA's Teamhead of Material Development for Apparel, Bowie Miles
May 17, 2021
From disarming all-male meetings with comedy to working through a pregnancy, we caught up with
PUMA's Teamhead of Material Development for Apparel, Bowie Miles

to discuss the value of women knowing what they want and going for it.
Bowie Miles doesn't really believe in taking no for an answer. "I was a bit of a strong minded child," she says.
Interested in design and technology from an early age, she recalls a time in secondary school where she demanded to be allowed to attend more art classes in lieu of physical education.
"I just sat down in the field and said I wouldn't do it anymore. (The school) had to call my sister. I said I did enough other sport and I wanted to have twice as much time on art."
Amazingly, her protest worked. She credits such resolve to growing up in the United Kingdom as the daughter of Sikh parents who came to the country unafraid to break the mould. Her mother had children first in her 30s, taking time first to travel and see the world.
"They took their Austin 8 and went off through Europe in the 1970s," Bowie says. That story would late inspire her to focus on her professional life before having children.
Her parents also served as an inspiration to push herself to be brave.
"My parents came from India by way of East Africa and then all the way to Britain, so I'm like if they can do it… Just think of what they started with. They told me that they built the ladder of success and that I had a higher start than they ever got."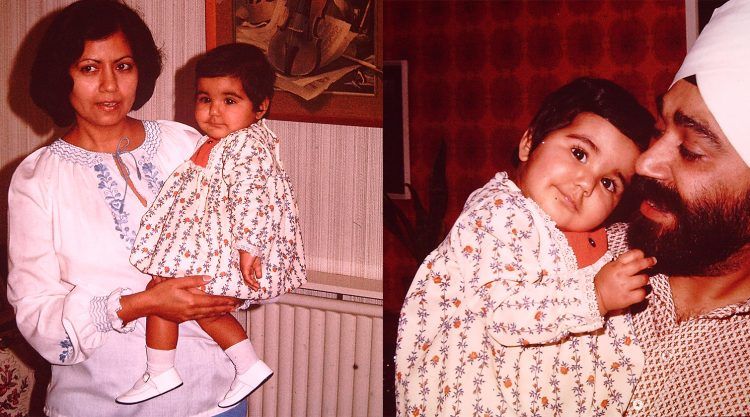 Embrace standing out
Growing up as a minority in Oxfordshire over 100km north of London, Bowie couldn't help but stick out, so she embraced it. Education was also important to her family. Her father was an engineer, and she was encouraged to study whatever she wanted as long as she gave it her all. She read books where diversity was omnipresent, like Alice Walker´s the Color Purple, and threw herself into her studies with a supportive art teacher in secondary school.
"I was told that you can't do a Biology A level if you want to study the arts, and I just said look, I'm doing both," she says. "I did it and I made sure I was the best at it."
She was inspired by the 19th century textile designer William Morris, who was one of the first to imbue textiles with fantastical designs, as well as inspiration from nature.
"He was the first one to really put flowers on the wall, and to really blend biology with art. These days when I hear about biomimicry in design, I think…hmm, it has all come full circle."
Her life also had challenges. As a youngster she developed vitiligo, a pigmentation disorder which causes white patches on the skin. "I doubted myself, kind of hit rock bottom, then I had to build myself up again and decide that I was good enough. I didn´t need fixing or to wear make up to cover up and hide the real me."
Don´t give up - believe in yourself and be brave. Find your own way that works for you and your character
Disarm with charm
That adversity helped forge her determination to continue her studies, first in study Textile Design at the University of Leeds and later in a Masters in Textile Technology. She recalls that there were only a few girls in technical side of the education, which helped prepare her for the reality of working in industry. There were many meetings where she was the only woman, she says. To break through, she used humour to disarm her colleagues.
"I would say, now who's going to get the tea and things like that. And if they said to me make the tea or bring the cakes, I thought that's fine because I can do that and all the rest of it too. There were times when there were all really alpha men around the table and man jokes, and you just looked the other way because you have to pick your battles."
Bowie thinks having women of all walks of life in the workplace is important, as women bring a unique set of perspectives and management style.
"I think we are more compassionate. It is important to me that my team and the people around are in a good space. It is also important for society to have your back, when it comes to taking maternity leave for example."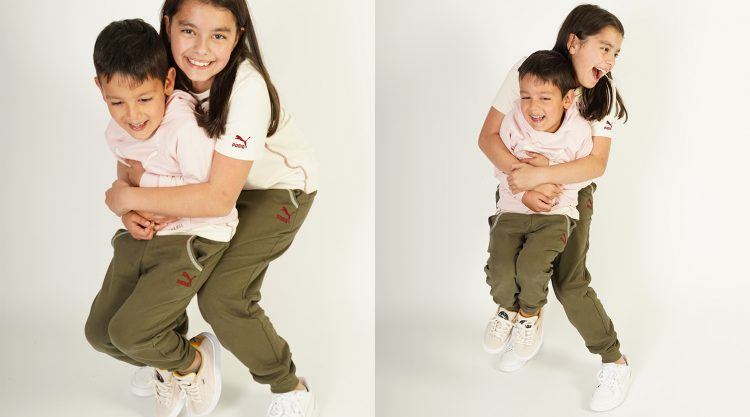 Balancing work and family
Like her mother, Bowie had two children later in life, and navigating work and pregnancy was a difficult balance.
"With my first child I only took six months (maternity leave). While I used to the shorter maternity leave policies of the UK, she says her German colleagues jokingly called her a raven – a mother whose chicks leave the nest before they can fly."
She remembers that experience led her to take more time off with her second child. "Work life balance is important. I used to think I can do it all…but you realise you can't." Still, she did things on her own terms. Winning a Kering Award for sustainable design, she was determined to travel to Copenhagen from Germany to receive her award in person, despite being 37 weeks pregnant.
"I said, will you pay for my train? All the men there seemed worried that I looked like I was about to pop. What would I do if I had my baby? Well, I'd go to the hospital there. They have hospitals there, you know."