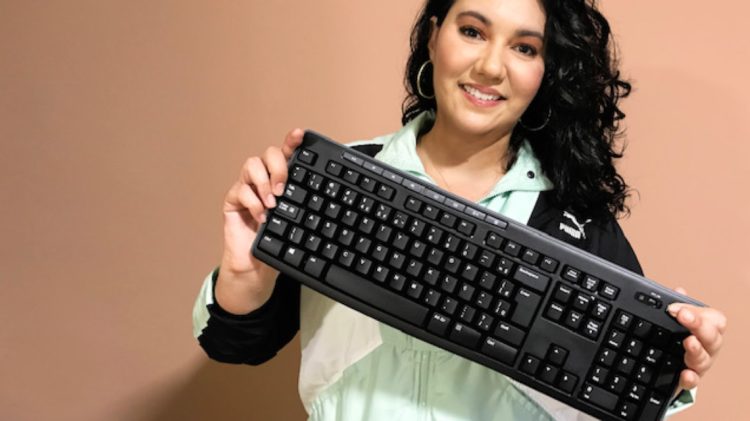 SHE MOVES US
Looking for the IT boy?
That would be me!
SHE MOVES US – Interview with Izabel Moreira, Head of IT PUMA Brazil
November 5, 2021
SHE MOVES US – Interview with Izabel Moreira, Head of IT PUMA Brazil
November 5, 2021
She made it to the top in a male dominated part of the industry and in spite of being from a humble background, she
never let go of her dream

to have a successful career and lead a team. As part of our

"She Moves Us" interview

series, CATch Up spoke to

Izabel Moreira, Head of IT at PUMA Brazil

about her career, stereotypes and naturally female leadership skills.
Izabel is a very organized person. She likes to make to-do lists, both for her private and professional life and has a deeply analytical mindset. As a child, she dreamt of becoming an astronaut and was always interested in problem solving and natural sciences.
But Izabel comes from a humble background, with her mother raising five children on her own after divorcing her father. Getting a university education was not on top of her family's mind.
"My mother is my hero," Izabel says. "She is such a strong person, raising all those kids on her own and she was trying to get by doing door-to-door sales or manicures. But she was raised in a different context, when women were still brought up to be mothers and housewives."
Izabel's mother couldn't always understand why Iza was fascinated about TV shows that showed interviews with business executives. But things changed when Izabel's sister landed a job in IT at a clothing store. At just 16 years of age, Izabel also started working in accounts at the same store.
To pay her way through college, Iza continued to work in different parts of the fashion industry, at big companies and small shops.
"Surroundings don't make a person. Every person can write their own story and can make a change in their life. I studied in the evenings because I had to work at the same time to make it happen. When I started in the 90s, it was very common for girls to be sales assistants. But I wanted more," she remembers.
Izabel started as an analyst and later became a manager. She worked in all parts of the fashion industry, from the design process to the production of finished goods.
It wasn't always easy for her to make a mark as a woman in IT. While Izabel also credits many men with being excellent mentors, there were also occasions when men refused to even acknowledge her presence during meetings.
"Often there is also this lascivious overtone when talking about Brazilian women. One former colleague, whenever we met a client, referred to me and said: 'Look how gorgeous Iza is', 'This is Iza, isn't she the prettiest of the whole company?'. That was really awkward for me and I had to ask my boss to tell him to stop doing this," she remembers.
But there were also funny moments. "We were waiting for a meeting with one of the biggest wholesale clients to start. Suddenly, the guy turns around and asks 'So where's the IT boy? And I told him 'That boy would be me.' They were embarrassed but I found it very funny. After 13 years of working in IT, I don't feel offended, I find it funny to surprise men," Izabel says.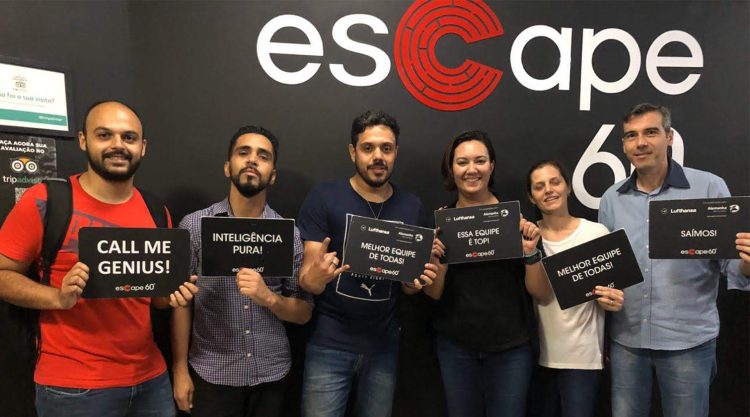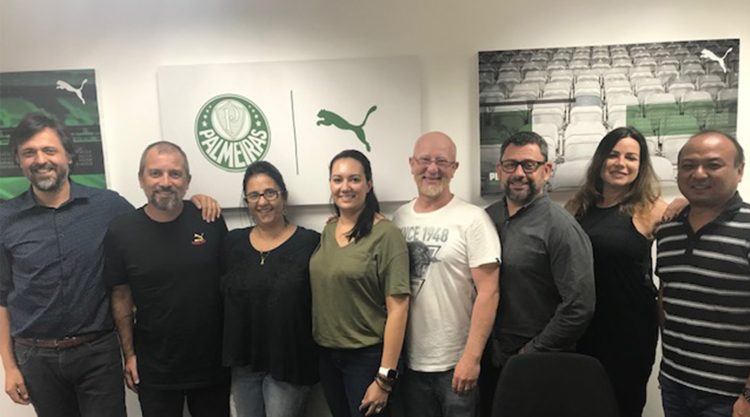 Izabel joined PUMA in 2014 and has seen a real change since then.
"Today at PUMA in Brazil, 50 % of our leadership team are women and we also have many meetings where men are a minority. With our She Moves Us campaign, we want to be the number one sports brand for women in Brazil. To make products women want to buy, you have to think like a woman, you have to know what women want. You can't do that if your company is all male," she explains.
Izabel says that being a woman makes her a better leader.
"I think women have this ability of understanding people. A woman doesn't need to copy men and have a masculine leadership style to prove she can be strong or negotiate something," Izabel says.
"I have set up a very strong team here in Brazil.  I often tell them, we're closer to being a family than a team, also because we just spend so much time together."
So, what would Iza's advice to young women be, who just started out in their careers?
"The advice I would give young women is that you don't have to stop being feminine. As women, we have natural, female leadership skills. Use that as a differentiating factor to stand out in your career," Izabel says.