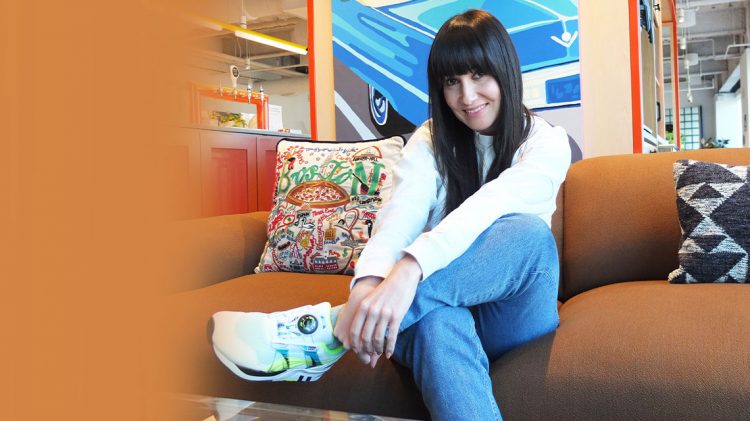 SHE MOVES US
"Progress and comfort
cannot coexist."
She Moves Us - Interview with PUMA´s Head of Marketing Sportstyle Alexandra Weiland
March 31, 2021
She Moves Us - Interview with PUMA´s Head of Marketing Sportstyle Alexandra Weiland
March 31, 2021
With a love of street culture, fashion and marketing, Alexandra Weiland went from Down Under to Germany and now arrived in Boston. As part of our
SHE MOVES US

 interview series, CATch Up had a chat with PUMA's Head of Marketing Sportstyle about learning curves, self-confidence and the feeling of being the only woman in business meetings.
Meant to be.
A career in marketing didn't come as a surprise to Alexandra. "Even as a kid, I would think of ideas for ads", she admits. Born in Australia, Alexandra had a pretty wild imagination from the start. With her mother being an artist and her dad being in the military, she grew up with both  "creativity and order". As it turned out, this unusual combination is actually pretty useful for a career in marketing.
An early role model she found in her bigger sister Philippa. Alexandra looked up to her, was inspired by her determination and self-belief. "I think she had a great influence on me as a teenager. I too wanted a life outside of what I saw in my own backyard." And Alexandra left "that backyard". She states she gave herself a deadline after leaving university, to work in her chosen industry by the age of 24. " I was fortunate to land a junior editorial role at a street culture magazine called ACCLAIM when I was 23." From then on, it wasn't so much about setting deadlines for herself but really looking at opportunities to get a 'foot in the door' at companies she liked, or networking with people she admired. "I'm a big proponent of taking roles that aren't necessarily ideal but may give you a platform to experiment, learn and prove yourself which may lead to something else."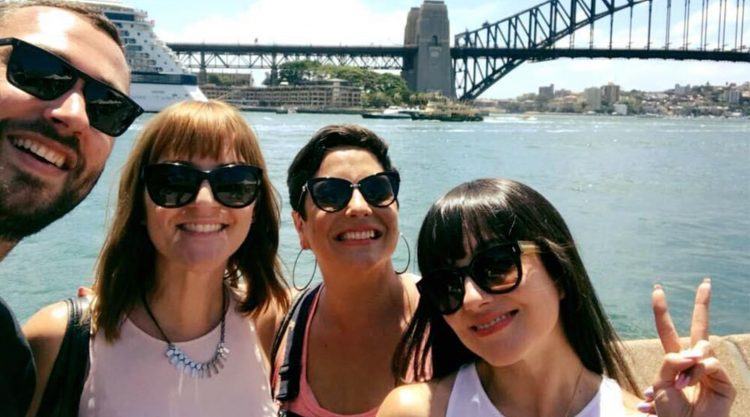 Go for your dreams 
It was the days of Myspace when Alexandra entered a competition by an energy drink that placed young creatives in internships within the creative industries. Alexandra won an internship in Melbourne, but was torn back and forth at the same time, because 
she 
had just been offered a paid role at an advertising agency in her hometown of Brisbane. So, how to decide?
I decided to chase my dream of working for a magazine, declined the job offer, maxed out my credit card, made the move interstate.
It paid off for her. Alexandra remembers her first day there. The editorial team took her to an art exhibition opening after work and with that special energy of her new city she knew almost instantly that she had made the right decision.
Later, when she moved from Australia to Germany for a job at Adidas, she admits it "was a massive learning curve and I certainly second guessed myself at times. Do I fit in here? Can I even make a difference within such a big machine? Will I ever learn German?". Alexandra gradually found her rhythm within the infrastructure. "The culture shock of moving to a different country alone was quite confronting, but I ended up coming out on top through the unwavering support of some amazing female friendships I made there, that I'm sure I will have for life," she says. 
'One of the boys'
Alexandra states, in her career she often was the only woman in business meetings. "When I was working for the magazine I often enjoyed being treated like 'one of the boys' but in a corporate environment being the only woman can feel different. Women often receive the criticism that they lack confidence, but many times they are communicated with differently to their male peers, and in ways that don't make them feel valued." At PUMA, she is encouraged to see so many women in leadership positions within the brand. "I truly believe representation matters and normalizing women being heard as speaking from a place of knowledge and expertise results in a healthy work culture, where it's the best ideas that are rewarded, not just the loudest voices."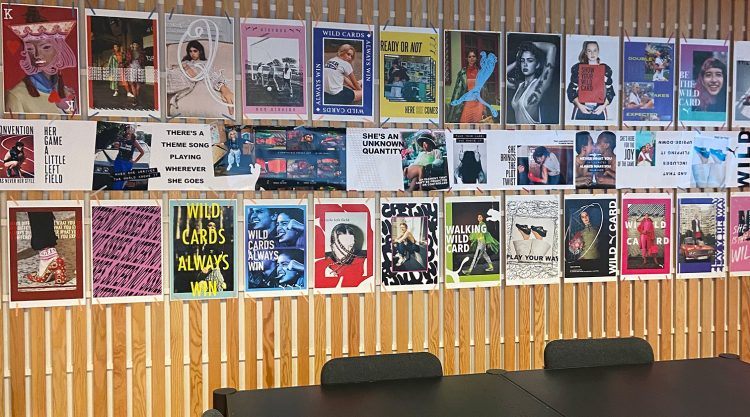 Fair, visionary and decisive
For Alexandra good leadership is about seeing the big picture. It is about the willingness to make the right decisions in order to realise a vision. Alexandra aims to act with integrity in order to inspire and motivate her team to join her on the journey. For her, leadership is more about a certain mindset rather than a specific set of skills. She finds, the most impactful leaders are "fair, visionary and decisive".
Progress and comfort cannot coexist. Every great chapter in my life and career happened after I betted on myself, took an opportunity, left something familiar that was no longer serving me or took a plunge into the unknown. If it feels scary, see that as a good thing because that's growing pains, and that's when you can really experience something new and see what you are capable of.