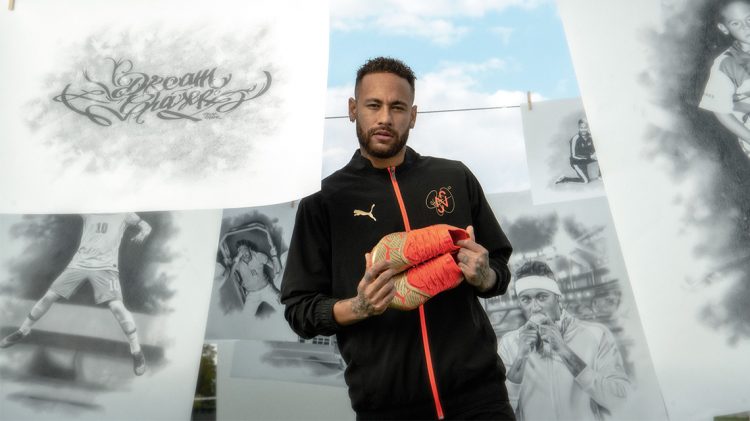 Bring on the
Quarter Finals
Round of 16: The World Cup Knockout Stage Brings Goals, Surprises and New Records
December 7, 2022
Round of 16: The World Cup Knockout Stage Brings Goals, Surprises and New Records
December 7, 2022
The remaining 16 teams went head to head to keep their place in the World Cup.💥 PUMA teams and athletes
made the brand proud with their relentless effort – and reigning in of new records!

Morocco made history

with their victory against Spain, making it the first time they have ever reached the World Cup quarter final.

Neymar Jr

made a comeback after his injury as man of the match against Korea Republic, and

Giroud becomes the all time French top goal scorer.
Morocco! 🇲🇦
Morocco took on Spain in an unforgettable performance. After an intense 90 minutes and extra time, the game went to penalties and Morocco beat Spain! This is the first time Morocco have ever qualified for the quarter final of the World Cup, and they made it memorable by beating Spain – the favourites. PUMA player Romain Saïss captained the team to their victory.
In other news, PUMA athlete Memphis Depay scored his first World Cup goal, in less than 10 minutes of The Netherland's 3-1 win against USA!
The Two Goats 🐐
Neymar Jr. returned from his injury to help Brazil take on Korea Republic. His heavy involvement in the match saw him score one of the goals in the 4-1 win, assist another, and earn himself man of the match!
Olivier Giroud scored in France's game 3-1 win against Poland, making him the all time leading goal scorer of France with 52 goals.
View this post on Instagram
It's time for the quarter finals!
#Fearless