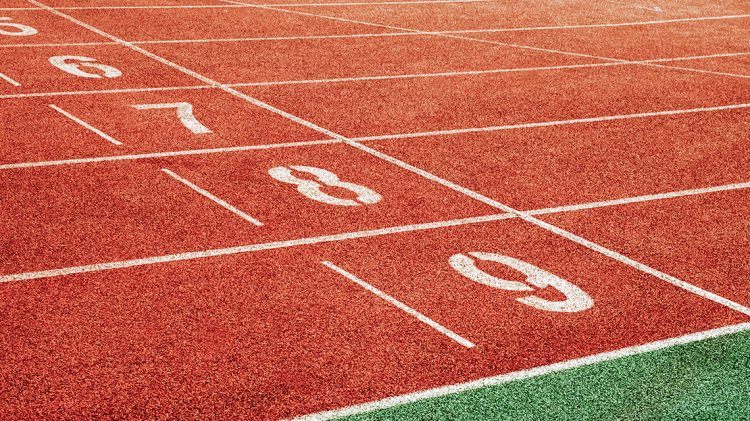 Restart
A soundtrack for fresh beginnings
December 29, 2016
A soundtrack for fresh beginnings
December 29, 2016
2016 is almost over. And while we didn't feel like making a generic "Best Of" playlist, we picked songs that are all about
fresh beginnings

instead. See you soon 2017!
Restart (2012) – Sam Smith
It may not seem very original to have this song pop up on our list but Sam Smith's upbeat disco-pop track perfectly captures the joy of new beginnings.
(Just Like) Starting Over (1980) – John Lennon
"Just Like (Starting Over)" became John Lennon's final single while he was still alive. He produced this iconic track in cooperation with Yoko Ono and Jack Douglas.
Feeling Good (1965) – Nina Simone
"It's a new dawn / It's a new day / It's a new life" – Nina Simone declares every day as a new chance to succeed. Her unique voice shines on this classic.
I Will Always Love You (1974) – Dolly Parton
Dolly Parton wrote the original Country version as a good bye to Porter Wagoner when she decided to end their professional partnership. It marked the start of her thriving solo career.
Dog Days Are Over (2008) – Florence + The Machine
Florence + The Machine enthusiastically declare that the "Dog Days Are Over", meaning the tough times are over. Lead singer Florence Welch's energy is infectious.
I Can See Clearly Now (1972) – Johnny Nash
Johnny Nash's "I Can See Clearly Now" still epitomises a feeling of relentless optimism and courage to face life.
Unwritten (2004) – Natasha Bedingfield 
Natasha Bedingfield sings in an upbeat mood about starting over and not letting your story be determined by anyone but yourself.
 New Shoes (2006) – Paolo Nutini 
Paolo Nutini casually puts on some new kicks and "and suddenly everything's right". The song emphasises how small changes can shift your entire mood.
Now & Forever (2015) – Drake
On "Now & Forever" Drake addresses big changes in his professional life and the uncertainty of the future.
Anthem (1992) – Leonard Cohen 
"The birds they sang / At the break of day / Start again  / I heard them say" – Leonard Cohen's lyrics blur the line between poetry and song writing.
What You Waiting For? (2004) – Gwen Stefani 
When Gwen Stefani worked on her first solo album, she was struggling with writer's block. On "What You Waiting For?" she processes the feeling of being stuck.
Since U Been Gone (2004) – Kelly Clarkson
Sometimes things fall apart so that better things can fall together. This is the spirit Kelly Clarkson's energetic break-up anthem embodies.
Landslide (1975) – Fleetwood Mac
Stevie Nicks wrote "Landslide" when she was at a crossroads in her career and personal life. The song captures how change is often brought on by making difficult decisions.
Try Again (2000) – Aaliyah
"If at first you don't succeed / Dust yourself off and try again" – Aaliyah encouragingly sings about not succumbing to failure.
The Power Of Good-Bye (1998)– Madonna 
Ending this list with a literal good-bye from "the queen of reinvention". Madonna learns to find peace in letting go and moving on.
Image by VICHAILAO/iStock