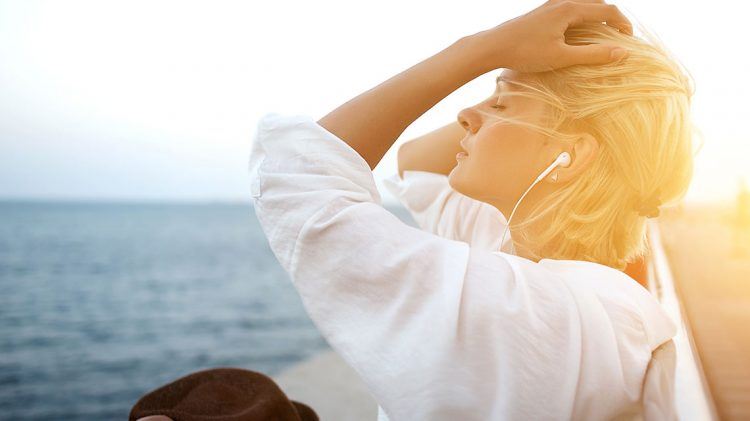 Lost in
thought
Songs to reflect
November 17, 2016
Songs to reflect
November 17, 2016
While our latest CATch up playlists focused on motivation and empowerment through music, this time we are choosing a more gentle tone. We put together a list of songs that will 
stimulate your mind and emotions.
Thinkin Bout You (2012) – Frank Ocean
After a grueling four-year wait, Frank Ocean finally came back with new material this year. However, "Thinkin Bout You" is always worth going back to.
Holy War (2016) – Alicia Keys
"What if love was holy and hate obscene" – Alicia Keys paints a promising picture of a better tomorrow and inspires to fight for your ideals.
Shelter (2011) – Birdy
Birdy has always had a way of getting you in your feelings and her gloomy cover version of The xx's "Shelter" is no exception.
Rise Up (2015) – Andra Day 
American R&B and soul singer Andra Day delivers a hopeful message on overcoming hardships and lifting each other up.
 Fast Car (1988) – Tracy Chapman 
Tracy Chapman needs no introduction. Her story of wanting to start over and escaping a bad situation makes you ponder on where you are headed yourself.
Cranes in the Sky (2016) – Solange
With "A Seat at the Table" Solange released one of the most powerful albums of the year. On "Cranes in the Sky", she sings honestly about confronting pain.
Seven Months (2016) – Låpsley
"Seven Months" convinces with its subtle yet sophisticated arrangement and showcases Låpsley's unique talent as a singer and producer.
Who Do You Love? (2015) – Kindness feat. Robyn
Kindness and Robyn are urging everyone to not get confused by the noise and to stay connected with each other. The music video features the musicians' loved ones.
Like A River Runs (2015) –Sia (originally by Bleachers)
The emotional song, originally performed by Bleachers, deals with loss. On Sia's cover version, her voice takes centre stage and transports the listener.
Video Games (2011) – Lana Del Rey
Lana Del Rey's melancholic pop ballad went viral shortly after its release. "Video Games" exudes nostalgia and longing.
Wildest Moments (2012) – Jessie Ware
"Wildest Moments" is about how deeply connected happiness and sadness are at the core and about the highs and lows of human relationships.
Good to Love (2016) – FKA Twigs
FKA Twigs – a passionate dancer, producer, and director – embodies artistry. On "Good to Love", she struggles with allowing herself to love again.
All In My Mind (2016) – Isaac Gracie
UK singer-songwriter Isaac Gracie is still fairly unknown which is likely going to change very soon. The soothing folk ballad "All In My Mind" highlights Gracie's raw vocals.
Lost & Found (2012) – Lianne La Havas
Lianne La Havas recalls a past relationship and openly unburdens her heart. She addresses her ex and tells a personal tale of heartbreak and vulnerability.
Strong (2013) – London Grammar
The British trio's emotional songs seem to be deeply personal. Lead singer Hannah Reid's unmistakable voice shines on this piercing ballad.
Image by GaudiLab/Shutterstock