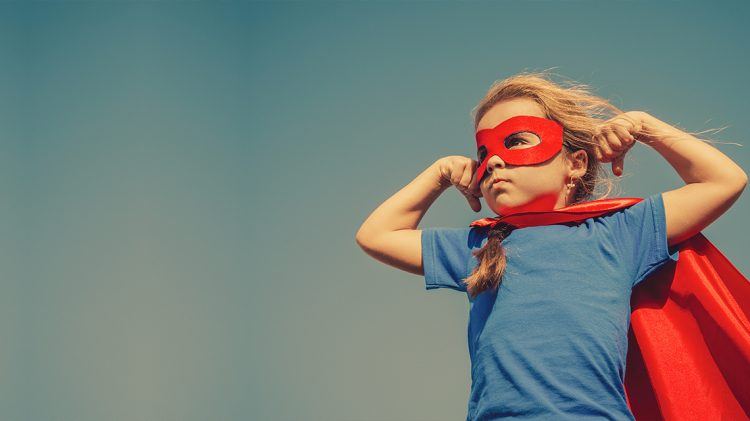 Confidence
Boost
Motivating Power Anthems
August 31, 2016
Motivating Power Anthems
August 31, 2016
Everybody needs a pick-me-up now and then and at times music is the best remedy. Therefore, we put together a list of songs to listen to on the days you get out of the wrong side of bed. The list is as eclectic as the reasons why you may need a boost of self-esteem. So if you are looking for a way to
kick-start your confidence

, you might just start here.
Respect (1967) – Aretha Franklin
Aretha Franklin's 60s anthem is an obvious choice for our list. The song is packed with power, confidence and good vibes. "Respect" is an important reminder to yourself.
Send My Love (To Your New Lover) (2016) – Adele
Adele excels in both: songs about aching heartbreak as well as the "look what you are missing out on!"-tunes. In this song – clearly falling into the second category – Adele is making peace and moving on.
 

Viva La Vida (2008) – Coldplay
Inspired by a phrase on a Frida Kahlo painting, "Viva La Vida" means "Live The Life" in Spanish. Coldplay were struck by the artist's courage to face life despite many personal struggles and turned that feeling into a song.
Lift Off (2011) – Jay-Z and Kanye West feat. Beyoncé
Beyoncé urges you to "take it to the moon, take it to the stars" with her powerful vocals on this track. Of course, Jay-Z and Kanye are on it as well but Beyoncé takes the spotlight here.
Lose Yourself (2002) – Eminem
"Lose Yourself" showcases Eminem at his best. He sounds focused, determined and powerful. Both his rap and lyrical skills are shining here. Fun fact: Eminem actually won an Academy Award for Best Original Song for "Lose Yourself".
Doo Wop (That Thing) (1998) – Lauryn Hill
Lauryn Hill's "Doo Woop (That Thing)" established her as a powerful solo artist. The honesty and realness in her lyrics are inspiring. To this day, this song represents a special moment in music.
No Scrubs (1999) – TLC
This song resonates with anyone who ever felt like they have had enough of someone's unreliable and shady behavior. Also, TLC are all about female empowerment, making no excuses for what they want.
Firework (2010) – Katy Perry
Katy Perry is an expert when it comes to uplifting pop anthems and before she was roaring and rising there was "Firework". It's a straight up call for self-love and self-empowerment and works best when sung (off-key) at the top of one's lungs.
Eye of the Tiger (1981) – Survivor
Channel your inner champion with this 80s classic and theme song of the third installment of the Rocky franchise. Whether you are tackling your next workout or that deadline, "Eye of the Tiger" will unleash your fighting spirit.
Hey Ya! (2003) – Outkast
We all have that one song that picks us up when the daily grind is weighing us down. "Hey Ya" is one of those songs that make you go from "nay" to "yay" in an instant. Cheer up and "shake it like a polaroid picture"!
212 (2011) – Azealia Banks
Azealia Banks goes all out on her debut single and is bursting with energy. Set this tune as your alarm sound in the morning and you will be jumping around your kitchen or shower in no time.
Anything Could Happen (2012) – Ellie Goulding
This is the kind of song you should sing along to in the car on a road trip with your friends. Ellie Goulding created an emotional yet uplifting tune that makes you want to go looking for your next adventure.
Latch (2012) – Disclosure feat. Sam Smith
Before Sam Smith hit it big as a solo artist, he was featured on this track by British electronic duo Disclosure. His smooth and soulful vocals are the perfect addition to this feel-good song.
Goddess (2014) – Banks
Californian singer-songwriter Banks is effortlessly mixing electronic pop with R&B elements. On "Goddess" she reclaims her own strength and – "feeling her boldest" –  sends out an empowering message.
Walk This Way (1986) – Run-D.M.C. feat. Aerosmith
We started off old-school and we are finishing off old-school. This track was one of the first songs in mainstream music that combined rap and rock. We advise you to put this song on for an instant mood lifter.
Image by YuryImaging/Shutterstock