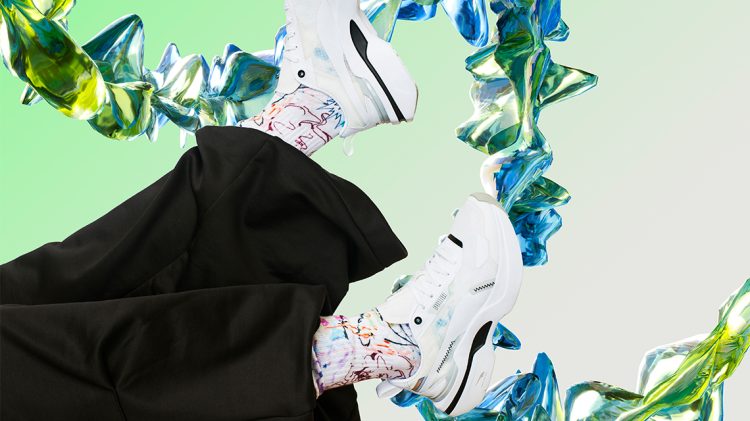 REALITY
REIMAGINED
A LOOKBOOK: PUMA'S NEW KOSMO RIDER
February 16, 2022
A LOOKBOOK: PUMA'S NEW KOSMO RIDER
February 16, 2022
We just expanded our Rider franchise with the Kosmo Rider, a new shapeshifting addition all about self-expression. We were lucky to win musician Drew Sycamore as a model for the new kicks. Check out the futuristic lookbook of the shoot.
The Kosmo Rider is inspired by the blurring of the physical and digital self. It's made for those who embrace the digital as a new way to play and express who they are.
Bright colors and a chunky sole give the Kosmo Rider a bold look. The debut style plays with translucency, a textile base, and a mix of matte and translucent overlays throughout. A mesh underlay, metallic trimmings, and a sculpted formstrip add expressive accents to the shoe.
The Kosmo Rider is part of our She Moves Us platform, which celebrates the women who have moved culture and sports forward and inspires other women around the world. Learn more here.