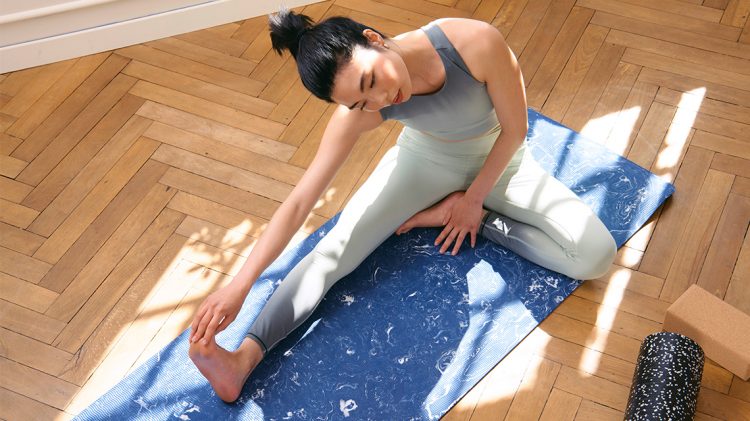 RESET
The benefits of getting yourself to a yoga retreat
May 27, 2022
The benefits of getting yourself to a yoga retreat
May 27, 2022
If you're feeling burnt out, overwhelmed or simply in need of a break, join the queue. Most of us live fast paced lives and often operate in a state of stress, triggering a response known as fight or flight. When we are in this state long term
our mental and physical health suffers, our relationships become strained, and productivity is low.


The temptation can be to push on and work through it, but that rarely ends well. We need a circuit breaker – a chance to reset and gain some perspective, to

get some rest and clear the mental fog that clouds our judgment and stifles our motivation.

When you're close to burnout, having a day off may not do the trick.
Try rebooting your wellbeing with a yoga retreat.
Benefits of a Yoga Retreat:
Relaxation and stress relief
Sleep: Never underestimate the power of a good night's sleep. Studies show that inadequate sleep can lead to poor concentration, emotional sensitivity and reactiveness and reduced impulse control.

While quality sleep is shown to relax and restore the body, boost concentration, improve judgment, regulate mood and help with decision-making.

Yoga retreats often encourage good sleep hygiene through early bedtimes, discouraging the use of technology and including certain types of yoga, like Yin Yoga or Yoga Nidra, for example, to help calm the central nervous system and prepare for sleep.
Mindfulness: Yoga and meditation practices help to promote a state of mindfulness by focusing on the present moment, observing and accepting feelings, thoughts and sensations.

Mindfulness practices have been found to improve self-regulation of impulse and emotional control, psychological flexibility and help to clarify values while significantly reducing stress.

Enjoyment: This seems obvious however it's a point that can be easily undervalued.

Taking time for things we enjoy is important and does wonders for our mental and physical health.

It's easy to get stuck in cycles of productivity and forget that a few days of relaxing and achieving very little is great for our wellbeing.
Nourishment
Oh, the food: It's easy to let your nutrition slide when you're trying to simply get through each day.

Many retreats provide tasty wholefood and plant-based meals.</span< These delicious dishes provide a break from added sugars, processed foods and alcohol while providing inspiration for new ways to prepare and cook food.

Movement: Many retreats offer multiple yoga sessions per day; from dynamic and energising Vinyasa Flow classes to calming nighttime Yin Yoga sessions.

These practices help you to build strength, flexibility, balance and coordination, improve mental and emotional health, reduce stress, improve sleep

and generally support wellbeing.
Community: Yoga retreats give you the opportunity to connect to a group of likeminded people.

This social connection can be a great boost for your mental health

and can provide positive ongoing support when you return home and choose to stay in touch.
Perspective
Sometimes we can be so weighed down by stress and overwhelmed by our commitments that it's difficult to see solutions through the haze of emotion and sleep deprivation. Taking a step out of your usual routine can help to improve mental clarity, decision making and emotional regulation – making it easier to see what's important and identify your priorities.
Your wellbeing affects every area of your life. Taking time to reduce stress, prioritise rest and do something you enjoy before you hit burnout can save you months down the line. Get yourself to a yoga retreat to reset your energy and reset your wellbeing – it's time well spent.
TIP: DIY Retreat
Can't get away? Whether it's budget, location or other commitments stopping you from getting to a retreat, the good news is you can replicate this experience from home. Set a weekend aside in the diary to switch off from work, prioritise sleep, time away from technology, nourishing foods and make time for exercise you enjoy.