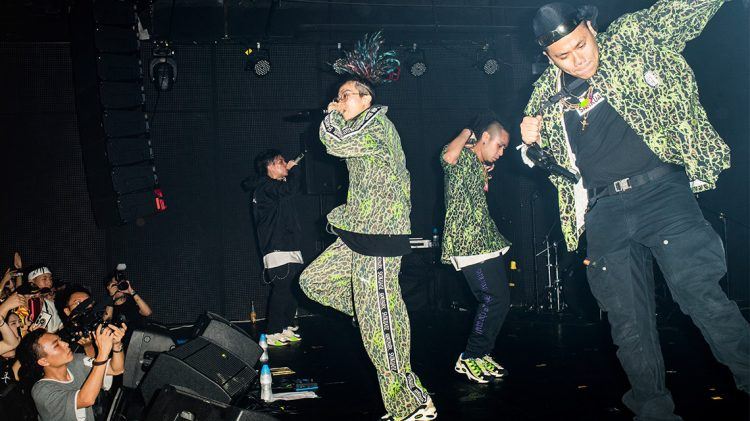 Of contemporary art,
uniforms,
and the '90's
PUMA partners with upcoming Chinese streetwear label SANKUANZ
January 9, 2019
PUMA partners with upcoming Chinese streetwear label SANKUANZ
January 9, 2019
Have you heard of
SANKUANZ?

If not, it is about time! The Chinese label is one of the

most promising streetwear brands

in China and PUMA has teamed up with them for a

Spring/ Summer '19 collection!
Shangguan Zhe, a semi-finalist for the prestigious LVMH Prize for young fashion designers by Moët Hennessy Louis Vuitton SE, founded his fashion line SANKUANZ with only 3.000 yuan (roughly 340 US Dollars).
What's so special about him? Shangguan Zhe combines contemporary art and vintage sportswear with an emphasis on uniforms and the '90s.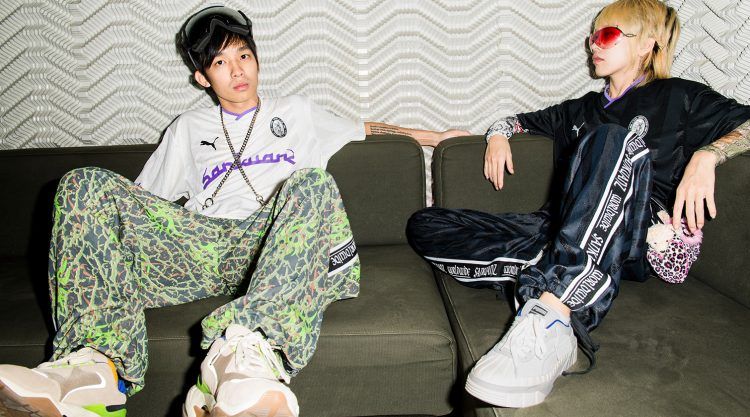 The collab will continue SANKUANZ's Autumn/ Winter '18 theme "Kill the Wall", which represents a willingness to break with the classics of Chinese design. These are inspired by the cornerstones of Chinese history, from chain mail to riot cop uniforms.
In this eclectic mix of modern fashion and tradition, the Cell Endura and RS-X must not be missed of course! In the capsule collection dropping February 2, 2019, the two silhouettes are characterized by neutral, earthy tones with flashes of vibrant neon pops with over-exaggerated soles.
On top comes the Cali SANKUANZ with a smooth suede and tonal leather upper, contrast leather lining and a thick molded rubber toe bumper.
Cell Endura SANKUANZ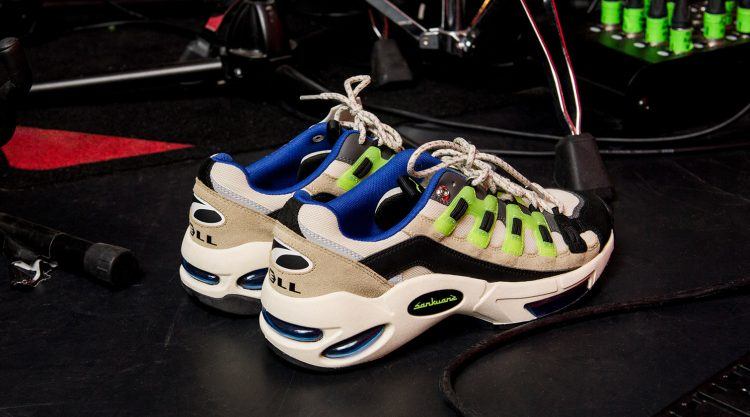 RS-X SANKUANZ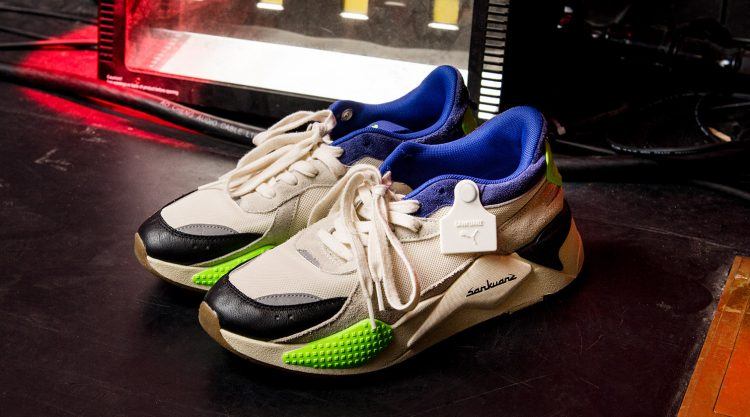 Cali SANKUANZ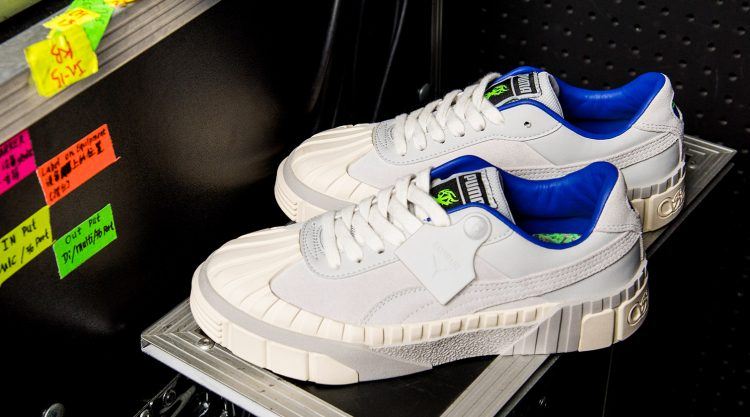 The collection's apparel is retro futurism at its best: It blends football jacquards with techno-inspired logo fonts and mixes a clash of green and purple colors. You can stock up on a track top, a hoodie, pants, tees and accessories.
Throughout 2018, Shangguan Zhe made waves on the international fashion week circuit. From February onwards, he will cause a stir on PUMA.com and leading sneaker retailers!