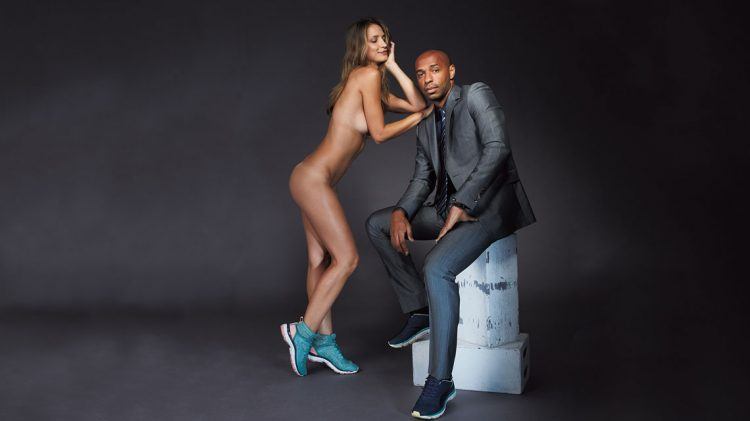 You need
to be Part
of the Street
Yassine Saidi on finding the next big thing
December 15, 2014
Yassine Saidi on finding the next big thing
December 15, 2014
"She was not naked. She wore bottoms and we photo-shopped them away."
Yassine Saidi

laughs cheekily as he recounts the photo shoot with French footballer Thierry Henry, who poses with an undressed model in

PUMA's SELECT Magazine

.

What looks like a mixture between an arty photography journal and a stylish lifestyle catalogue is the most important marketing tool for PUMA's upmarket lifestyle segment SELECT. "This magazine is more than a magazine. It tells the story of the season, covering always one theme," says Yassine. "New York" was the publication's overarching topic of the Spring/ Summer 15 season, featuring the collaboration with "BWGH" (Brooklyn We Go Hard), a photo shoot with Noah Becker at the Navy Yard in Brooklyn, and the above-mentioned Thierry Henry, dressed in a Gucci suit and the PUMA Mobium Speed. "The intent is to get PUMA athletes in every issue of the magazine and to use them for Lifestyle as well, so that we can fuse performance and lifestyle," says Yassine.

SELECT, that replaced PUMA's Black Station department when it was set up in 2013, is a marketing vehicle for PUMA's Lifestyle business, claims the 35-year old Frenchman. "The SELECT team of 13 people is an integrated part of PUMA's Lifestyle segment and our objective is to bring fresh products and fresh stories to commercialize the Lifestyle ranges."

Unlike Black Station, whose focus was on collaborations with big names in the fashion industry, such as Sergio Rossi, SELECT aims to work with upcoming, small, but cool brands. "We select out cooperation partners and then we build a theme around them," explains Yassine. "For AW15, the theme is Gamechanger because all our partners are gamechangers in the their worlds."

Stampd, a men's label from Los Angeles known for its minimal, street-savvy designs, is a gamechanger in the aesthetics. Vashtie, a New York designer, whose style is inspired by the clubbing cultures of the 80s and 90s, is a gamechanger in the New York scene. East-London brand Swash brought the print technique to a completely different level in fashion and ICNY from Brooklyn reinvented the integration of reflective technology into the garments.

"The owners and founders of these brands are incredibly young. They are all in their 20s, basically kids and they created something completely new," says Yassine. More importantly is that they are perfect communicators to what is PUMA's target group. "They master Instagram, they master Twitter, they master Social Media. These people have a reach, which is more organic and more natural than the one of big fashion corporations. We help them to grow and they give us the legitimacy in the streets. Because you cannot buy the street. Either you are part of it or you are not part of it."
SELECT
PUMA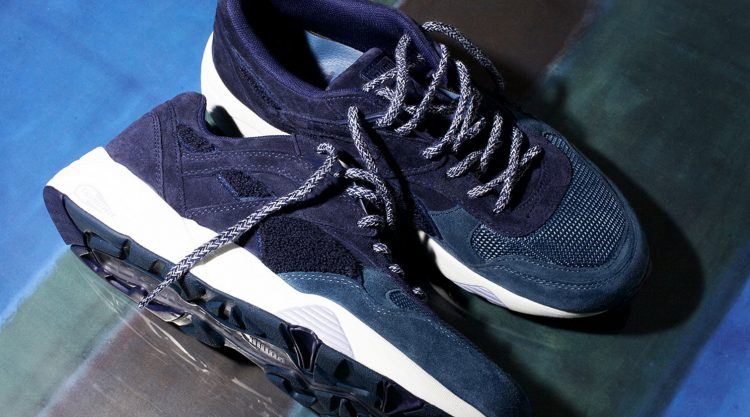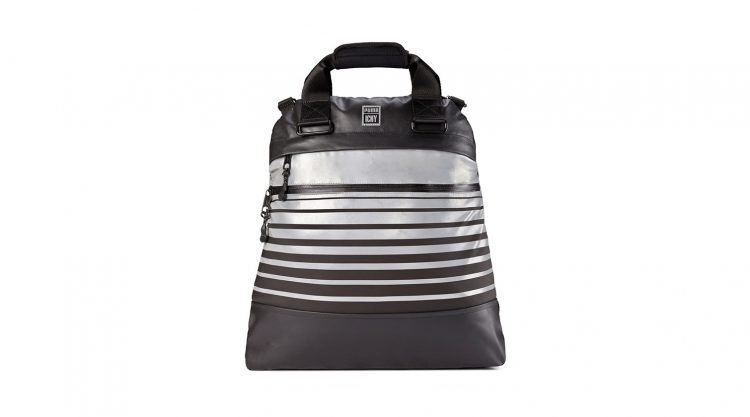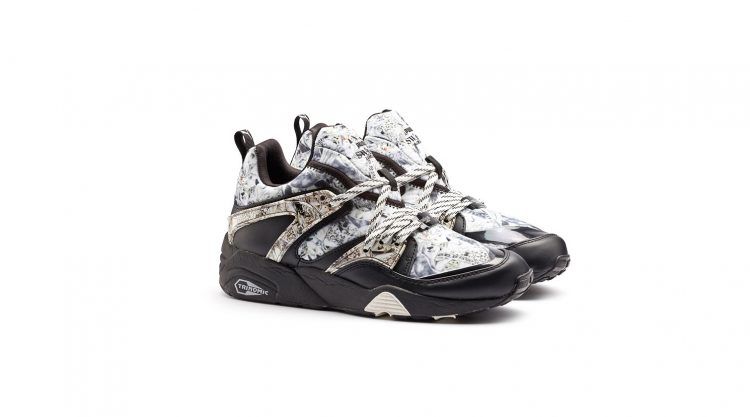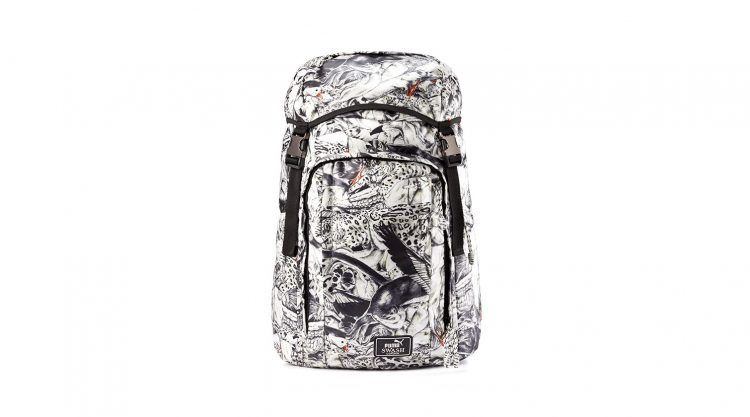 The next brand, Yassine will most likely sign, is a label from Warsaw, Poland. "It is a small brand, but the guys are so good. They are ahead. And the aesthetics that they are able to bring to us are going to get PUMA to a different space," he swoons.
When he hunts down underground labels suitable for a collaboration with PUMA, global relevance, aesthetics and strong marketing matter most. "These brands must be strong on Instagram and Twitter. They must exist on Social Media, because we do not have a lot of money to spend on Marketing. They must do most of the work." And apparently they do. The Trinomic R698 "Bluefield", the first shoe that came out of the collaboration with BWGH, was sold out within ten minutes. Worldwide. "This was when I knew that SELECT will be successful."
Yassine's plan is to offer the concepts that are usually distributed to DC 5 and DC 6 accounts also to DC 4 accounts such as Footlocker. "We will not take Stampd to Footlocker, but the product we do with Stampd will have derivatives that go to these accounts. The styles we do today in SELECT and in mainline are completely aligned."
For those of you who are frustrated that SELECT products are hard to get hold of, there is light at the end of the tunnel. In the second quarter of 2015, SELECT products will get space on PUMA's online store. "We are also currently working on physical PUMA SELECT stores", he states, adding that in the second quarter one store in China and one somewhere in Europe will be opened.
He reiterates that SELECT only makes sense if it has an impact on PUMA's Lifestyle business and helps it to grow in accounts like Footlocker and Snipes. "We have doubled the business of SELECT in France and tripled it in some of the markets."
SELECT aims to get influencers excited about the products and our brand, people who create styles and then influence the masses. "In school, there is always the coolest kid in the class, who everyone wants to be with. And this is the consumer that we are targeting first," he explains. "Because when the coolest kid in school wears your product, the others want to wear it to." The mass is influenced much quicker these days and trends are adapted much faster. "This is because of Instragram, Facebook and Twitter. You have Rihanna wearing a shoe on Monday, and on Tuesday, people are queuing to get it. This is why for us, signing Rihanna is like Christmas. It really is like Christmas."