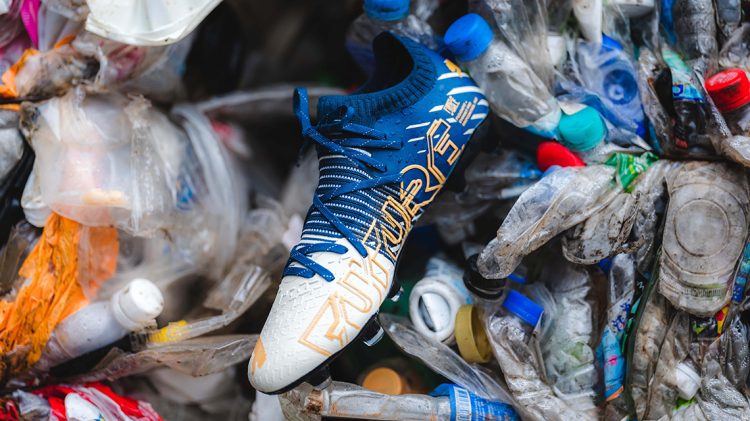 REBORN TO
PERFORM
PUMA INTRODUCES THE FIRST MILE PACK: FOOTBALL BOOTS MADE FROM RECYCLED MATERIALS
February 17, 2022
PUMA INTRODUCES THE FIRST MILE PACK: FOOTBALL BOOTS MADE FROM RECYCLED MATERIALS
February 17, 2022
We are thrilled to have been able to

transform trash into a high performing football boot

that will be used at the highest level of the game. Say ´hi´to our

PUMA

First Mile Pack

! We have
worked together with First Mile since 2019

but it is the first time,

we use First Mile's recycled yarns

in football boots. For this, we utilize recycled yarns developed from post-consumer plastic collected by First Mile in Taiwan China.

The plastic is sorted, cleaned, shredded, spun into yarn and then woven into a stretchy engineered knit to create football boots

that play faster but tread a little lighter. Reborn to perform! Learn more about the process and our First Mile

ULTRA 1.3 and the FUTURE 1.2

football boots!
"With this pack, we introduce First Mile recycled yarn into our football boots for the first time. The project is very important to PUMA as we continue to utilize more recycled and sustainable materials in football products. We have already launched First Mile collections with our Licensed clubs AC Milan and Manchester City, so we are very happy to launch footwear through the initiative. This is the first step as we move toward more sustainable footwear products without impacting the high-level performance benefits of our signature silos."
– Dominique Gathier, Senior Head of Product Line Management Teamsport Footwear.
ABOUT FIRST MILE
The products of the First Mile pack are made with recycled yarn that is manufactured from plastic bottles collected in the First Mile network, which also makes a social impact by strengthening microeconomies in Honduras, Haiti and Taiwan China. We have worked together with First Mile since 2019 but it is the first time, we use First Mile's recycled yarns in football boots.
The collectors in our First Mile network gather plastic bottles, which prevent the bottles from reaching landfills and the world's oceans. With every purchase of First Mile products people are supporting local opportunities and creating a positive impact by generating jobs and reducing environmental waste.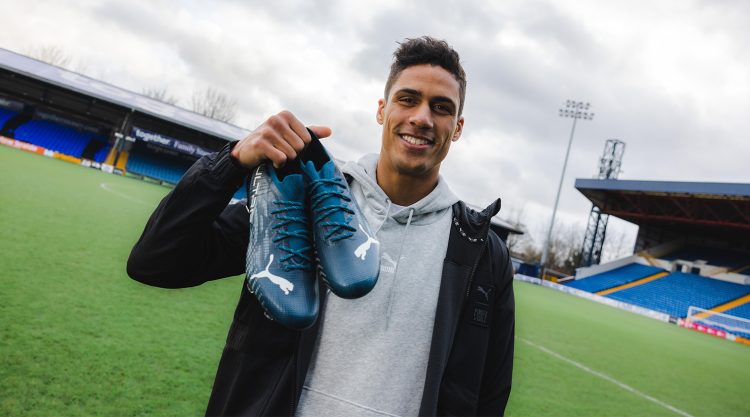 THE ULTRA 1.3
The ULTRA 1.3 contains 21% recycled material in the upper made from post-consumer plastic. Maintaining all performance benefits of the ULTRA 1.3, the lightweight MATRYXEVO technology features recycled Chamatex yarns and First Mile yarns designed for ultimate lightweight speed so you can be at your fastest from the first step. The upper is connected to an internal SPEEDCAGE for lightweight support, keeping your foot locked in so you can be at your most explosive.
The First Mile ULTRA 1.3 will debut on pitch with Manchester United superstar Raphaël Varane, a strong advocate for sustainable products.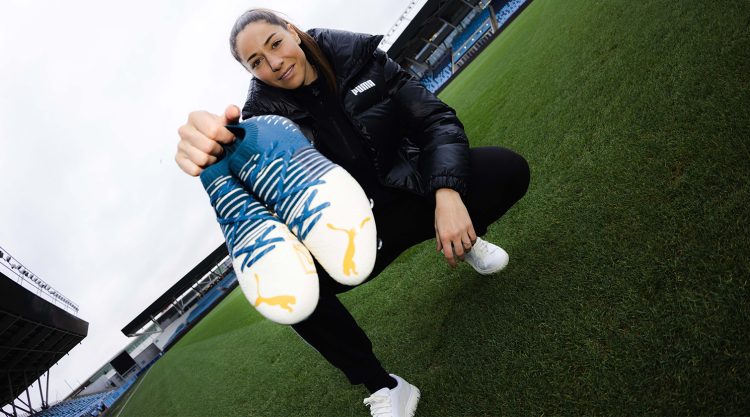 THE FUTURE Z 1.2
42% of the FUTURE Z 1.2 upper is made up of recycled materials made from post-consumer plastic. The FUTURE's innovative FUZIONFIT+ compression has been engineered for the ultimate fit, perfectly wrapping around the foot for maximum comfort and responsiveness so you can make explosive cuts and directional changes at your top speed.
All linings, foams and vamps use recycled materials, making this the most sustainable FUTURE ever. The FUTURE Z 1.2 First Mile edition will be worn by Manchester City star Vicky Losada.