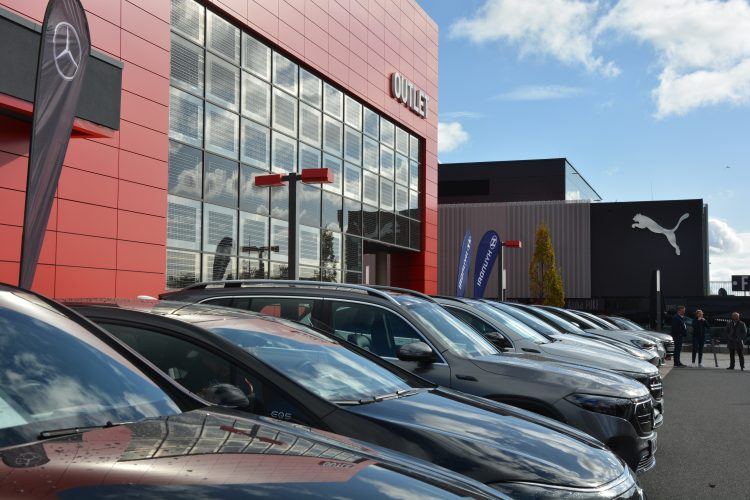 The Route
to Emission
Free Mobility
PUMA Hosts E-Mobility Day to Promote Going Emission-Free
November 3, 2022
PUMA Hosts E-Mobility Day to Promote Going Emission-Free
November 3, 2022
PUMA's goal of switching to emission-free mobility is in action! This month we welcomed our automobile partners to our headquarters to showcase electric vehicles and answer all your questions on them. Did you know 33% of our DACH vehicle fleet has already been converted to battery-electric or hydrogen powered vehicles? That's every third car! 🚗
The event took place outside the front of our headquarters in Herzogenaurach at the new charging points outside the store. Our partners BMW, Hyundai, Mercedes-Benz, Volkswagen and Tesla as well as our charge card provider EnBW Mobility+ and home charging solutions partner Mer came to visit and talk to our employees about different opportunities for environmentally friendly driving.
In a bid to switch to an electric vehicle fleet, on a company car and personal scale, PUMA has already covered 829,172km purely electrically and will hit 1,000,000km by the end of the year!
Going electric isn't as hard as it seems: EnBW show how at home charging and charging throughout Europe is becoming more and more available. PUMA is on a mission towards emission-free mobility – be sure to check out what you can do to help reach our goal!